From: "Elder RC Green" <ercgreen@yourinter.net>
Subject: DAYS OF OUR LIVES #146
Date: Fri, 14 Jan 2005 10:20:31 -0500

MAIL-call - PRESERVING FORGOTTEN MEMORIES

This newsletter is intended for Army Security Agency (ASA) TURKEY Veteran's. Your ASA Turkey memoirs are most welcome to the DAYS OF OUR LIVES and is an effort on my part to preserve the stories and memories of ASA veterans who served in Turkey. Certainly it brings all ASA Vet's closer and it is my goal is to collect and preserve the stories -- that we honor the ASA Turkey veterans and that we educate future generations about what it was like for us COLD WAR veteran's. Putting the DOOL together is almost a full time job and there are times when entries get mis-placed or overlooked. In those instances - please give me a hoot and I will correct the problem. When sending an email to me - ercgreen@yourinter.net PLEASE include the word ASA in the subject line to insure that I open it and not mistake it for SPAM. Please send along a photo with your BIO that will be included in the DOOL.


THE 2005 ASA TURKEY REUNION WILL BE HELD
29 September - 2 October 2005
AT THE MENGER HOTEL
IN DOWNTOWN SAN ANTONIO, TEXAS
NEXT TO THE ALAMO
THE HOST AND HOSTESS for the 2005 reunion is Jon and Darlene Kjoller of New Braunfels, Texas. .
To discover more about the Menger Hotel go to: www.historicmenger.com
TO MAKE RESERVATIONS: Call 1-800-345-9285 or 1-210-223-4361. When making the reservations state that you will be attending the ASA Turkey reunion and request a modern or antique style room with a balcony. Also request either a King or two Queen size beds.
ROOM PRICE: The daily rate will be $99 + tax per room and is good for the day before and after the scheduled dates.
IN SICK BAY
HAMMETT, Stuart (Stu) YOB: 1938, RA16589314, E2-E4, Supply, Det 4, MY58-MY59, (Rita), 16222 Crego Rd., Dekalb, IL 60115, 815-756-9095, shammett@tbcnet.com - In DOOL #145 Jim Forbus informed that Stu Hammett underwent successful surgery in November 2004 at Rockford Memorial Hospital, Rockford, IL.for a tumor growth on the left temple area of his brain about the size of an egg. I talked to Rita Hammett on 7 January 2004 and she informs that Stu is undergoing radiation treatment, speech and physical therapy. Rita informs that Stu was still having trouble talking, but was alert and aware of the ASA Turkey group and the DOOL's and plans on attending the 2005 reunion in San Antonio . Stu is in an a Re-Hab facility in De Kalb, IL. and hopes to be released in a month or so.

KENNARD, Bob H., YOB: 1939, RA17617995, E5, 33B Det 4, 65-66 & CW3, Maint O, 76-77, (Carol), 405 N. Mable, Clinton, MO 64735, 660-885-5504, bobhkennard@earthlink.net - Received this from Ralph Richter: Good Morning Top, Just wanted you to know, Bob Kennard went into the hospital Sunday and had a triple bypass operation on Monday. He gets out of ICU today and hopefully home after Christmas. Please keep him in your prayers. This information was relayed to me by his daughter, Kat, who works with me. Ralph Richter
LEWIS, Bette Viola, 29 High St., Ayer, MA 01432, 978-777-5706, betteViola24@aol.com (widow of Col Robert W. Lewis, DOB: 23 July 1923 DOD: 5 August 1998, the last commander at Det 27) [edited]News about Bette Lewis received from Claude Vannoy who received it from Robert Haggard and Lois Philbrick. This note came from Bette's daughter, Nancy, and I share it for the information, sad as it is. I'm sure Bette would enjoy cards and notes from all of us. I'm sending this to Tenney, Walters, Bircher, Haggard, Sprague and Cram. Please share the news. Thanks. Lois Philbrick. My mom had surgery for her bone tumor and that went very well. At the most recent visit the Dr. told her that it has spread to her lungs. It is aggressive and has grown quickly since Sept.-Dec. After much thought, discussion, and prayer, she has decided not to do chemo. I respect her decision and will support her 100%. Love ya, Nancy Cummings, nrcummings@earthlink.net
SPREHE, Alwin H., (AHS), YOB: 1925, RA&RO46040610 & 01938459, 1LT-CPT, T/A OIC & CO Ops Co Det 27, 61-63, & Maj Det 4, MY68-MY69, (Priscilla), 12415 Stafford Ln., Bowie, MD 20715, 301-262-4733, gg12415@comcast.net - A little update on my husband and his by-pass surgery. He was scheduled to undergo triple by-pass on December 17th at Walter Reed but it has been postponed until some time in early January. Seems that they want more tests done so we are back and forth to Walter Reed. Will keep you posted. Thanks to all for the prayers. Best Wishes for the New Year, Priscilla Sprehe
TAPS
GREENE, Loella, 87, DOB: 21 August 1917 DOD: 6 January 2005, mother of the DOOL newsletter editor, Elder Green, E7, NCOIC T/A, Det 27, 1-15MY61, Det 120, 65, Det 27, JN66-OC67 & 4-4, OC67-NO68, (Patty), 3094 Warren Rd., Indiana, PA 15701, 724-349-7395, ercgreen@yourinter.net. -
Loella was a very special woman who celebrated life as she grew, sharing love and joy with everyone. She is now with her dear loved ones who have gone before - beyond the sunset forever more and has answered the roll call up yonder. From Bob Kennard: Elder, please accept our deepest condolences for the passing of your Mother. We pray the Good Lord will give you and your family the strength and peace above all understanding. God Bless You and Yours! From Ralph Richter: Dear Elder & Patty, Please accept our sympathy on the passing of your mother. May our Lord be with her soul. Love Ralph, Linda, Lee and Andrea.
HAGAMON, Janice O., DOB: 6 September 1935 DOD: 6 August 2003 at San Antonio, TX., SSN: 018-26-0877 issued Massachusetts, spouse of John HAGAMON, E6 Trick 4 NCOIC, 058, Det 27, 62-63, 3206 Cripple Creek St., San Antonio, TX 78209, 210-829-8872, johnhagamon@aol.com - See John Hagamon entry in Mail Call section.
NODOREK, John, E3-E4 76P 76T 95B Det 27, AP67-NO67, Det 4-3, NO67-NO68, DOB: 1946, DOD: October 2004 (divorced), 504 Johnson Rd., Albany, GA 31705, 229-436-8588, johnjnodorek@bellsouth.net - Mark Mankopf informed me of the death of John Nodorek - Hi Elder, I just wanted to let you know that John J. Nodorek passed away in October. He had been sick for a long time. The last letter I got from him was in May. He was to have heart surgery. I never heard from him again. I found out about his death from the social security death index. We were stationed together at Ankara and Istanbul. We both went to Vietnam where he served at the 146th Aviation Co. and myself in the 138th Aviation Co.. I will miss talking to John. Mark Mankopf. From Greg Kearney: So sorry to hear about John Nodorek, I just thought of him a couple months ago and thought I shoud give him a call to see how he was doing. He had called me a few times in the past year and even though I had not known him, we had some very good conversations and the bond between ASA guys, no matter what, was very evident in our talks. I will get my list together and send to you, for an update. The best to You and Patty for the holidays and wishing you the best for the coming New Year!!!!!!!!!
The following correspondence was from John Nodorek: Keep up the good work and keep the DAYS OF OUR LIVES coming. I will start going to the website to look at them. Right now I am too sick to read them off my screen. Just got out of the hospital and will be going back in a day or so. Got to have a bypass operation and will not be around a compurter for awhile. - Hello, Elder & Greg Kearney, Elder, Awhile back, I sent you a letter asking you to drop the PO Box and add my street address to the master list. I also informed you that I was off line. Glad to say, I am back on-line. If Greg is still passing them along, he can add my name back to his list or if not, you may assign me to another person. Would like to continue receiving them. Went off-line ""suddenly"" in Jan/Feb. due to a mild stroke and with no income to keep the service going, had to drop it and the PO Box. Am now getting disability benefits, so can afford to get back on line. Will go to the web site that has the DOOL's and catch up on those I missed. Till later, keep up the good work. Take care. John J. Nodorek Jr. ASA-All the way.
RICHTER, Lisa, 80, DOB: 24 June 1925 DOD: 1 January 2005. mother of Ralph Richter, E5, 05K, Det 27, NO66-NO67, (Linda), 9152 Burgett Rd., Orient, OH 43146, 614-877-4890, rrichter@usccs.com - Bob Kennard informed that Ralph Richter's mother had a stroke and was in a real serious condition. Please pass to your ASA Turkey group to keep her in their prayers/thoughts.- Bob Kennard's daughter works for Ralph in Columbis, OH. On 7 January 2005 I called Ralph and Linda Richter and chatted with both and they informed me that Ralph's mother had passed away on 1 January 2005.
RISSE, William A., (Bill), CPT-MAJ, CO Co A, Det 27, 64-66, DOB: 30 May 1927, DOD: 10 October 2002 at Palm Harbor, FL. SSN: 465-26-9400 issued Texas - Retired LTC. His widow Toni resides at 4045 Salem Square Ct., Palm Harbor, FL 34685, 727-789-0661 - On 21 December 2004 I called Toni Risse and she told me that her husband had passed away on 10 October 2002 and she promised to send Bill's obituary and a few pictures. In 2002 I had called Toni on 5 May. Both were most interested and Bill was listening in the background as he has some memory loss, but was enjoying the conversations. They do not have internet service, but got a friend to relay the Master Roster for them which they shared with Jim Hunt who lives nearby. Toni is now his caretaker and breaks her heart to see his dimentia turn slowly to the A word. I'm Sure that they would enjoy hearing from any of their old friends from Manzarali.
See rissedet27 attachment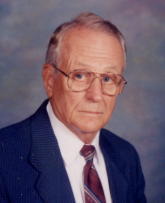 OBITUARY OF William Arthur Risse, 75, of Palm Harbor, formerly of St. Petersburg, died on 10 October 2002. Born in Medford, Mass., he came to St. Petersburg in 1973 from Fort Eustis, VA. He attended Texas A&M fir 3 years. He retired from the Army in 1973 as a Lieutenant Colonel, and moved to Palm Harbor in 1998. He was an Army Veteran of WWII, the Korean War and the Vietnam War, and also served in Germany and Turkey and spent two years in Japan as a Post Commander, He was awarded two Bronze Star Medals with oak leaf clusters, a Vietnam Service Medal with a Bronze and Silver Star, a Parachutist Badge, a Meritorious Service Medal with oak leaf cluster, Combat Infantry Badge and a Korea Service Medal. He was a member of the Retired Officers Association of the US Army. Survivors include Toni his wife of 47 years; 2 sons and 2 daughters and 10 grandchildren.
Sorry to hear of Bill Risse's death. We remember them well. We arrived at Det 27 about the same time as Bill and Toni. A great loss! - Joe Peisinger, CPT-Maj, CE, Post Engr, Det 27, JL64-JN66, (Gretchen), 1 Towers Park Ln., San Antonio, TX 78209, 210-826-8947, popjoe10@satx.rr.com.
GOOD TO KNOW INFORMATION
Lock the keys in the car? If you lock your keys in the car and the spare keys (remote) are home, call home on your cell phone. Hold your cell phone about a foot from your car door and have the other person at your home press the unlock button on their car remote, holding it near the phone on their end. Distance is no object. You could be hundreds of miles away, and if you can reach someone who has the other "remote" for your car, you can unlock the doors (or the trunk!) Note - It works fine! I tried it out and it unlocked my car over a cell phone! This good to know info was sent to me from: MIX, Lowell J., YOB: 1940, E5, 056, Det 4, AP62-AP63, (Eleanor), 8640 Crest Hill Ave., Las Vegas, NV 89145, 702-804-0145, ljmix@juno.com
Good info. to protect yourself
Read this and make a copy for your files in case you need to refer to it someday.
1. The next time you order checks have only your initials (instead of first name) and last name put on them. If someone takes your checkbook, they will not know if you sign your checks with just your initials or your first name, but your bank will know how you sign your checks.
2. When you are writing checks to pay on your credit card accounts, DO NOT put the complete account number on the "For" line. Instead, just put the last four numbers. The credit card company knows the rest of the number, and anyone who might be handling your check as it passes through all the check processing channels won't have access to it.
3. Do not have your home phone printed on the checks. Never have your SS# printed on your checks. (DUH!) You can add it if it is necessary. But if you have it printed, anyone can get it.
4. Place the contents of your wallet on a photocopy machine. Do both sides of each license, credit card, etc You will know what you had in your wallet and all of the account numbers and phone numbers to call and cancel. Keep the photocopy in a safe place. Also carry a photocopy of your passport when you travel either here or abroad. We've all heard horror stories about fraud that's committed on us in stealing a name, address, Social Security number, credit cards. But here's some critical information to limit the damage in case this happens to you or some-one you know:
1. We have been told we should cancel our credit cards immediately. But the key is having the toll free numbers and your card numbers handy so you know whom to call. Keep those where you can find them.
2. File a police report immediately in the jurisdiction where your credit cards, etc. were stolen or lost. This proves to credit providers you were diligent, and this is a first step toward an investigation (if there ever is one).
But here's what is perhaps most important of all :
3.Call the 3 national credit reporting organizations immediately to place a fraud alert on your name and Social Security number. The alert means any company that checks your credit knows your information was stolen, and they have to contact you by phone to authorize new credit. There are records of all the credit checks initiated by the thieves' purchases.
Now, here are the numbers you always need to contact about your wallet, etc. has been stolen:
1.) Equifax: 1-800-525-6285
2.) Experian (formerly TRW): 1-888-397-3742
3.) Trans Union: 1-800-680-7289
4.) Social Security Administration (fraud line): 1-800-269-0271
We pass along jokes on the Internet; we pass along just about everything. But if you are willing to pass this information along, it could really help someone that you care about.
This was sent to me by Bumpa aka BROOKE, Dennis D., (DD & Bumpa), YOB: 1943, RA17608528, E3-E4, 058, Det 27, SE62-3MR64, (Barbara), 1720 Fender Rd., Naperville, IL 60565, 630-983-7296, vuu73@yahoo.com

TILNEY, Ralph, (the Eternal Weed), YOB: 1946, RA16988433, E3-E5, 982/98C Det 27 and 4-4 67-69, (Shirley), 1304 Doonesbury Dr., Austin, TX 78758, 512-833-5906, rtilney@austin.rr.com sent me the following which everyone should store in their memory bank for possible future use:
IS IT A STROKE?
Sometimes symptoms of a stroke are difficult to identify. Unfortunately, the lack of awareness spells disaster. The stroke victim may suffer brain damage when people nearby fail to recognize the symptoms of a stroke. Now doctors say a bystander can recognize a stroke by asking three simple questions:
Ask the individual to smile.

Ask him or her to raise both arms.

Ask the person to speak a simple sentence.
If he or she has trouble with any of these tasks, call 9-1-1 immediately and describe the symptoms to the dispatcher. After discovering that a group of non-medical volunteers could identify facial weakness, arm weakness and speech problems, researchers urged the general public to learn the three questions. They presented their conclusions at the American Stroke Association's annual meeting last February. Widespread use of this test could result in prompt diagnosis and treatment of the stroke and prevent brain damage.
A cardiologist says if everyone who gets this e-mail sends it to 10 people, you can bet that at least one life will be saved. Tell as many people as possible about this. It could save their lives! BE A FRIEND AND SEND THIS ARTICLE TO AS MANY FRIENDS AS POSSIBLE. Ralph Tilney and I served in Turkey and with the 371st RR Co in Phouc Vinh together- - -gH
Bert Hilburn NEEDs HELP IN LOCATING BILLY MOFFETT
WOULD YOU ASK ANYONE WHO WORKED IN THE DET 27 COM CENTER, 60-62 IF THEY REMEMBER A TELETYPE OPERATOR NAMED BILLY MOFFETT OR MOFFITT FROM North Carolina HE WAS PROMOTED TO SGT E5 BEFORE HE DEPARTED MANZARALI---SOMEONE WHO WAS A CRYPTO REPAIR OR ONE OF THE OPERATORS SHOULD REMEMBER HIM. THANKS bert hilburn, herberthil1@earthlink.net
MAIL CALL
ALPHABETICAL INDEX OF ASA TURKEY VETERAN'S INCLUDED BELOW
ALEXANDER, Robert, Det 4, 59-60
BRINKMAN, Parker, Det 4, 56-57
BRYAN, Clark, Det 27 & 4-4, 67-69
COX, Geneva, father was Det 4 CO, 60-61
CRAM, Phyllis, widow of Gene Cram, Det 27, 66-67
DRAKE, John, Det 4, 74-75
DUBICKI, Walt, Det 27, 61-63
DUNNAM, Gary, Det 27 & 4-4,
ERKKILA, John, Det 4, 62
FRICKIE, Norm, Det 4-4, 70-71
GARNEAU, Ted, Det 27, 60-62
GREENE, Cecil, Det 4, 58-59
HAGAMON, John, Det 27, 62-63
HALL, Mike, Det 27, 63-64
HARBER, Jim, Det 27, 62-63
HERRING, Jim, Det 27, 66-67
HILBURN, Herb, Det 27, 60-62
JORGENSEN, Gary, Det 27 & 4-4, 66-68
KEARNEY, Greg, Det 4-4, 70-71
KENNARD, Bill, Det 4, 76-77
KENNARD, Bob, Det 4, 65-66 & 76-77
KERNS, John, Det 4, 60-61
KJOLLER, Jon, Det 4, 58-59
LANGLIE, Ted, Det 27, 60-62
LAZZARA, Tom, Det 27, 63-66
MANKOPF, Mark, Det 27, 67-68
MODISETTE, Dwayne, Det 27 & 4-4, 66-68
NEARPASS, Rob, Det 27, 64-66
NEILL, Hank, Det 27, 62-64
PEISINGER, Joe, Det 27, 64-66
POTTS, Doug, Det 27, 62-64
RESCHNER, Marty, Det 4, 56-57
REYNOLDS, Jud,Det 27, 61-63
RISSE, Toni, widow of Bill Risse, Det 27, 64-66
SCREWS, Eldon, Det 4 & 4-3, 68-69
STOLP, Gary, Det 27, 64-67
WINARSKI, Stan, Det 27, 62-65 & Det 4, 66
WATTS ON UR MIND?
Name withheld at request of sender: One of my bygone recollections of my tour at Sinop is jumbled and fuzzy like a dream partly remembered in my growing old days. But hell, I still get a chuckle every time I think about the outhouses at Det 4. Many years have passed and the whole story cannot be remembered, but I'll try. 'Twas the place to sit or squat and ponder with my head bowed down so low, knowing that I wouldn't be there, if I didn't have to go. It was a four-holer, with a size for every one. Everyone left there feeling better after the job was done. I made the trips, whether snow, rain, sleet, or fog, to the little house where I sat and read the Stars and Stripes or Playboy. Oft times in dead of winter the seat was covered with snow and ice. 'Twas then with much reluctance to the little house I'd go. With a swish I'd clear the seat, bend low and, with shivers in mind, I'd blink my eyes and grit my teeth as I sat on my behind. I recall the day that (name witheld-?) made a trip to the shanty which proved to be a bummer. 'Twas the same day I had done some painting and cleaned up the mess I'd made with rags and a lot of diesel fuel. I tossed the rags in the shanty hole and went on my way, not knowing that by doing so I would eventually bewail the day. Now (?) had an urgent call; I never will forget! This trip he made to the little house lingers in my memory yet. He sat down on the shanty seat, with both feet on the floor, then filled his pipe with tobacco and struck a match on the outhouse door. As he took a long puff on his pipe, he slowly raised his behind, tossed the flaming match in the open hole, with not a worry on his mind. The blast that followed, I am sure was heard in Sinop. The blast stunned me for a second. When I opened the hut door, there was poor ol' (?) zigzagging away from the 'had been' outhouse with his britches below his knees and a high-pitched screech and then stumbled and lay sprawed on the ground. When I got to his aid he had his britches up and was surrounded with crap and smudges and he was crossing himself. Also there was Gimp mingling and probably wondering what was going on. As I remember it, Gimp started howling and was about to blow a vocal chord. Needless to say (?) beefy face was red and sweat beaded his brow and flattened the fringe of his hairline and his mood was not congenial even though he said that he had a pain in his ass and it dissipated some of his anger. I felt no joy and had heavy misgivings and a bit of relief that he was not seriously injured! I didn't have to ask what happened - I knew. But asked with a shitty, but suppressed, grin what had happened. Hot damn! I remember that his face displayed the joyless look of someone who was the victim of a stunt gone wrong - BUT (?) didn't usually mince words - but his witty response I'll never forget. He thought it must of been something he had ate or drank! As I walked away I heard the word son-of-a-bitch and suspected that it was directed to me. My only regret is that I never took any pictures of the event and never kept in touch in the decades since. Next day we built a new one and scrawled his name somewhere within the outhouse and placed a sign on the entrance door which read: No smoking, Please! (?) was the subject of good natured jokes and wisecracks until the day he left the 'hill'. Now that's the end of the story, with memories of long ago, of the little house, behind the Jamesway huts where we went cause we had to go.
ALEXANDER, Robert W., E2-E3, 283, Det 4, JN59-JN60, ralexander2477@msn.com - Please note the new e-mail address.
BRINKMAN, Parker H., YOB: 1934, RA16542139, Cpl-SP2 640/722 Det 4, 7AP56-AP57, 1S650 Bender Ln.,West Chicago, IL 60185, 630-231-7731, bnotter@ameritech.net - Thank you so much Mr. Green! Parker and I were touched by the Pine Tree Crosses e-mail. You deserve to receive it back.! With all the turmoil these days, it was a peaceful moment. We will look at it often! Love, Brigitte and Parker!

BRYAN, Clark L., E4-E5 988BU Det 27, 66-67, & 4-4, 67-69, (Althea), 918 Dibbles Trail, Webster, NY 14580, 716-671-8906, mix1bryan3@juno.com Tne DOOL's. - They keep coming - did you ever think your original efforts at a small reunion would grow into this?:-) We have friends in San Antonio and will think about flying down. One problem, of course, I'm one of those old guys who still has children in
public school! Becky will graduate this year from high school and is heading for either SUNY Brockport (already accepted) or U of Buffalo next fall. Sarah will be a freshman in high school so traveling during a school year may be impossible. We'll think about it though. Mixie

I am the eldest daughter of Col. John P. Cox ASA. He died at his desk in
1975 while working late at Arlington Hall Station - sound fiimilar! He
retired several years before but went back to ASA as soon as a congressional
exception (at that time military were banded for taking the exact same job
as a civilian) was passed. Dad loved ASA almost as much as he loved his kids
(three daughters) - the Army was his life. We were at Hezo, Bad Abling
Devens as well as Arlington Hall. Last December (2003)I went to Sinope
Turkey where my Dad was the CO in 1961. He was excited when he was sent to
Turkey and signed me up for latin so I could read Virgil's account of the
Trojan war in Latin. I arrived in Sinope after a 2 week tour of Turkey
knowing no one - just wanted to see the place. When asked why I was there
(Dec is not the tourist season for the beaches of Sinope) I told them about
my Dad and was treated as a long lost family member who had retured home.
Many Turks in Sinope have good memories of the US Army. I am interested in
hearing from anyone who knew my Dad. My eldest nephew who was born after Dad
died is named for him and I am trying to put together info and pix for him
as a family ablum.

Thanks, Geneva
glcox@ioip.com

CRAM, Phyllis widow of Eugene C (Gene) W2 W2215309 OIC T/A Det 27, 66-67, 5180 SW Gardenia Ct., Dunnellon, FL 34431, 352-489-9085,
superchief3@msn.com (Gene is deceased). You asked about my son Marc. He left for Europe in June, and is teaching English there. They wanted someone that would interact with the children, so he took a guitar and a puppet with him. I wish he could do that type of teaching in the states.
DRAKE, John A., E3-E4, Supply, Det 4, AP74-AP75, johnadrake@sbcglobal.net - Thanks for the DOOL newsletter, I'm a little slow in responding. How do I submit info, just a brief bio and inquiries about buddies I served with? RE: reunion in San Antonio - What do they do at these get togethers? Reminisce, swap stories or is there a formal meeting? Thanks for any info you can send.
I am on your mailing list, well maybe not directly yours, but on the chain for "DOOL". I would like info
on how to submit a brief BIO or try to make contact with some buddies I served with. I wasn't one of the crypto guys (or as we called them, a "Spook"). I worked in supply at the base Property Book Office (PBO). I hung out mainly with the cooks, MP's, medics and other admin types, but we still all share that common kinship of being in the ASA and served at TUSLOG Det 4 or 69 or whichever one. I digress, if you could send the procedure for contacting people and also any info on the reunion in San Antonio in October 2005, I would appreciate it. At the reunion, is that a "formal" meeting or more of a casual gathering to swap stories and such? Does this group do any kind of philanthropic or other fraternal type of activities? Send any info you can. Thanks John Drake, Det 4-APR74 to APR75
DUBICKI, Walter L., YOB: 1940, RA16677952. E3-E5. 058/9, Tk Chief, Det 27 DE61-JN63, (Beverly), 6701 Tamarind Ct., Louisville, KY 40219, 502-969-1534, wdubicki@aol.com - HOWDY FOLKS, JUST A LITTLE NOTE ON MY HEALTH ISSUES: IT SEEMS THAT I'VE BEEN A LITTLE PRE-OCCUPIED WITH MYSELF FOR THE PAST FEW WEEKS - WELL, ALL SEEMS TO BE WELL NOW...BACK, A FEW DAYS BEFORE THANKSGIVING, WHILE IN FLORIDA, I SUFFERED A COUPLE OF TOUGH CHEST PAINS THAT WOKE ME UP .. SPENT THREE DAYS IN PLANT CITY HOSPITAL UNDERGOING TESTS. - TESTS FOR THE MOST PART, SHOWED THAT SOMETHING WASN'T QUITE RIGHT WITH THE OLD TICKER, BUT NOTHING TO PANIC OVER.... SO, BACK TO LOUISVILLE, WHERE I HAD A CATHETER INSPECTION DONE OF MY ARTERIES, DEC 21... BINGO - THEY FOUND TWO BLOCKAGES 90 & 70, BOTH GOING TO THE SAME MAIN ARTERY.. STENTS WERE USED FOR REPAIRS...........ALL IS WELL-----------AND BLOOD PRESSURE IS NOW 100/65. THE BEST THAT IT HAS EVER BEEN.. WILL START REHAB NEXT MONDAY FOR 12 WEEKS, THREE TIMES A WEEK.. I SHOULD BE STARTING MY SLEEP APNEA TREATMENT WITHIN THE NEXT FEW DAYS - THAT WILL BE A BLESSING IN IT'S SELF - FINALLY SLEEEEEP. JULY IS THE MONTH THAT I HAVE TARGETED FOR MY MOUNTAIN CLIMBING TRIP TO THE ALPS!! SEE YOU - ALL ON THE BOTTOM SIDE. WALT
DUNNAM, Gary, (Duck), E3-E5, 98C, Det 27 & 4-4, (Sharon Steen), 104 N Liberty St., Victoria, TX 77901, 361-575-2160, gdunnam@vctx.org & dunsteen@cox-internet.com - Dear G. Hornet - I have forwarded the info you sent to my friend Lester Giese. He was never in ASA but HE IS A TURKEY!!! He is 74 years old. I'm sure he will contact Peter Giese and try to establish a link. Just so you'll know: Many years it never freezes down here. Today, however, a cold front is bearing down on us bringing sleet and possible snow. Temperatures are predicted to dip to 19 degrees. It should kill some of these friggin' mosquitos. Christmas Greetings to you and Mrs. Hornet. Stay warm and happy. We will be with kids and grandkids Christmas eve and Christmas day. As ever - The cozy Duck
ERKKILA, John E 059 Det 27, JL62-AU62, Det 4, SE62-JL63, john1998@citcom.net - Due to excessive amounts of spam/virus stuff I have had to change my Email address:FM: john98@citcom.net
TO: john1998@citcom.net. Would appreciate if you could correct so I don't miss any of the DOOL's.
Thanks, and have a GREAT 2005

FRICKEY, Norm MAJ CDR Det 4-4, JA70-JL71, (Sharon), 816 West St., Fort Morgan, CO 80701, 970-867-5364, nfrickey@kci.net - Your DOOL emails are still 5 X 5. I'm still here and still receiving Days of our Lives. Just read #145 -- though I'll admit for the last year there have been very few
posting about people or events relevant to my stint in Turkey. Thanks for thinking of me...keep sending and I'll keep reading. Life is great [for] me... but I have heaviness in my heart for those now in Iraq and Afghanistan (some for the 2nd time). And I have great sorrow for those families whose loved ones will never come back and for those who do come back and have to adjust to life with broken bodies and minds.
ANYONE SERVE WITH THE 358TH ASA COMPANY
Through the luck of the draw and the magic of the internet I have hooked up with some members of the 358th ASA Company (Abn) and Det A, 358th ASA CO (Abn), aka: 358th RRD (Abn) -- we have had some good chats about the old unit 1966 to 1969. Det A went to RVN in February 1968 with the 3rd Bde, 82nd Abn Div after Tet. We went through some interesting times during a difficult time for our country. Anyway ... we are trying to get in touch with others who might have been with us as at Fort Bragg and/or RVN. Thought some of the folks who share the Turkey commonality might also share ours too. We are contemplating a reunion if there is enough interest. If not interested in reunion just re-connecting. It you have room and can post this note next time I'd appreciate it. Thanks and keep up the good work Norman Frickey, DET 4-4, 70 -71; 358th RRD 67-68
GARNEAU, Ted, YOB: 1938, RA16654240, 058, PFC-PVT-SP4, Det 27, OC60-OC62, (Joan), 419 Sunset Cir., North, Ellenton, FL 34222, 941-729-3796, tedgarneau@earthlink.net Please note new email address: tedgarneau@earthlink.net Please make the necessary changes in your address book. Thanks.

GREENE, Cecil Baxter Jr YOB 1937 RA14663601 E3 058 Det 4, JL58-JL59, (Polly), 7313 Laketree Dr., Raleigh, NC 27615, 919-870-8571, cbgreene@nc.rr.com - Cecil Greene remembers while on a duck hunt being encounted by gypsies with amusement now, because it happened so long ago.but not then Most gypsies then were regarded as lawless, just or unjust. I think that one of the greatest reasons Gypsies have always been regarded this way, and why so-called "respectable" folk regard them as marginal or even threatening, is that the Roma have never participated in the status quo of any culture they find themselves in. Gypsies are far from lawless. It is just that they have their own ethic, their own rules, and their own sense of what constitutes honor. The Rom marches to the beat of
his (or her) own, very particular drum. There can be a unique integrity in that. The Gypsies have a saying: Sako peskero charo dikhel: Everybody sees only his own dish. With respect to the Gypsies, it might be a good idea if we all forced our small eyes to grow just a little bigger so that we could see their dish as well as our own. There is much there to appreciate

HAGAMON, John E YOB 1932 RA13429278 E6 058 Det 27, 62-63, (Janice-dec), 3206 Cripple Creek St., San Antonio, TX 78209, 210-829-8872, ohnhagamon@aol.com - Nice to meet you, had heard your name from Dave Tavernetti. You mentioned contacting me back in 2001. I did not have a home computer at the time so it could have been attempt by phone. Glad to be added to the DOOL list and looking forward to my first copy, and to hearing from you. See TAPS section for Janice entry.
HALL, John M (Mike), YOB: 1937 RA16743226 E4 059, Det 27, AP63-AU64, (Gail), 658 Royal Crest Dr., Saint Joseph, MI 49085, 269-429-8046, johnmhall@comcast.net - Holiday greetings from the low southwest corner of Michigan. Saturday and Sunday the dear Lord and Santa Claus made sure we would have snow for Christmas. Change of my e-mail address johnmhall1@comcast.net. May the holidays bless you all. John M. Hall
HARBER, Jim, YOB: 1943, RA14770172, E3-E5, 058-Tk 1, Det 27, 19MY62-27OC63, (Becky), 110 Sable Trace Trl., Acworth, GA 30102, 404-771-3074, jimharber@juno.com. - Elder & Patty, WeeWeeChu a Merry Christmas, too!!! And a great New Year. Becky continues to improve... and I have turned in my retirement intentions to IBM - March 31, 2005.. (37 years is too long... but a great career that was never boring and continued to change. The job never got dull). But, it is time to stop & try & smell the Roses... now if I can still bend over! But away we go in May!!! We will take a 2 week China trip (while we still can)... Not sure just how long US & China relations will stay as they are. I guess as long as Wal-Mart is still in business... AND we all continue to buy those Chinese products.....
Looking forward to seeing you in San Antonio! Jim & Becky
SEE jharber1 ATTACHMENT for Jim Harber's annual greetings to all of his Manzarali Vet friends. The HQS building is at center bottom and the modern barracks for the 4 operational tricks are on the right.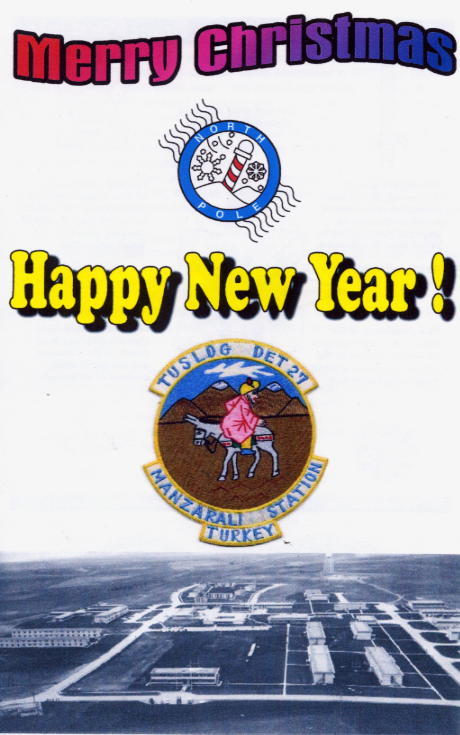 HERRING, Jim YOB 1945 RA15736915 E3-E5 058 Det 27, 27MY66-DE67, (Susan), 9735 Creek Run Ct., Evansville, IN 47711, 812-867-3385, jamesfherring@@hotmail.com - Thanks! For all that you do and the emails. Here's wishing you and Patty a Happy and Awsome New Year!!!!

HILBURN, Herbert E RA14718101 E4-E5 765.10 Det 27, JN60-AU62, 219 Dogwood Dr., Cartersville, GA 30120, 770-382-7511, herberthil1@earthlink.net - I WOULD LIKE TO ASK A FAVOR IF I COULD---I ROOMED WITH A GUY NAME KENNETH LANCASTER FROM SAN ANTONIO WHILE I WAS IN DET 27 AND WOULD LIKE TO ASK THAT THE PERSON WHO IS THERE IF HE WOULD TRY TO FIND OUT IF HE COULD CONTACT KEN -
LANCASTER, Kenneth RA18587409 E4 Det 27, 61-63 per UO #10 dtd 26MR62 fm San
Antonio per Hilburn

JORGENSEN, Gary C (The Kid & Jorgy) YOB: 1947, RA17721914, E3-E5, 058/05H, Det 27 & 4-4, MY66-SE68, (Virgie), 211 W House St., Duluth, MN 55808, 218-626-3676 g_jorgensen@hotmail.com - gH, I haven't heard a hunting report. I am taking some time off trapping to rest my knee. The doc said it's ok but I need to take some weight off. I think I need a second opinion. It's either that or I have to grow 7 inches to get in the proper range and I don't think that is going to happen. Has anyone ever found Charles "kit" Cooper, Jim Crump both from CA and Al Hayes from CO?
KEARNEY, Greg P YOB 1946, E5 05H Det 4-4 SE68-OC71, (Lonnie), 11426 Brawley Rd., Hesperia, CA 92345, 760-949-5731, gpkearney@aol.com
So sorry to hear about John Nodorek, I just thought of him a couple months ago and thought I should give him a call to see how he was doing. He had called me a few times in the past year and even though I had not known him, we had some very good conversations and the bond between ASA guys, no matter what, was very evident in our talks. I will get my list together and send to you, for an update.
The best to You and Patty for the holidays and wishing you the best for the coming New Year!!!!!!!!!
Greg Kearney
KENNARD, Bill YOB 1939 E8 33Z Maint NCOIC Det 4, 76-77, (Zelma), 305 S. Monroe, Versailles, MO 65084, 573-378-6098, billzelma@msn.com - The email regarding the crosses is wonderful. I will start looking for the crosses from this time on. Did brother Bob tell you that the four of us are going to head for Florida on the 30th of December. We are staying at a military recreation facility. Please hold your e-mail until after March 1. Thanks
KENNARD, Bob H YOB 1939 RA17617995 E5 33B Det 4, 65-66 & CW3, Maint O, 76-77, (Carol), 405 N. Mable, Clinton, MO 64735, 660-885-5504, bobhkennard@earthlink.net - I'm sorry I haven't been on the computer for awhile and haven't answered your mail. I just returned home today from the hosp.. I had another little bout with my heart. I had to have quadruple by-pass surgery on Tuesday afternoon. I don't know if I was doing really well or the Doctors wanted to kick me out of the hosp. The nurses said they didn't know many people who was dismissed only after three days. They told me when I went in I would be there from 5 to 7 days. Merry Christmas! Bob
KERNS, John Det 4, JL60-JL61, (Sherry), 105 Hillside Dr., West Oelwein, IA 50662, 319-283-2117, jskerns@highstream.net - Please note a change of email address for John & Sherry Kerns. We were receiving a great deal of spam. Thanks! Sherry
KJOLLER, Jon, YOB: 1938, RA15578113, E3, 058, Det 4, JL58-AU59,, (Darlene), 993 Rosemary Dr., New Braunfels, TX 78130, 830-625-1064, kjoller@the-cia.net - Hey Elder, Just a note to wish you and your family a Merry Christmas and I loved the World's thinnest books, great fun. I'll be talking to you soon about the 2005 reunion.. Hey Elder, The holidays are gone and the new year is in full swing. Hope everything went well with you and you are getting back into your daily routine. Today I'm going to San Antonio to visit with John Hagamon about the reunion and ways to divide up the e-mailing, etc. Now that the basic word is out, I would like your thoughts on what the next step or two should be. Certainly, because of your experience this would be helpful to me and the others who will pitch in.

LANGLIE, Ted E5 YOB 1936 RA 058 Det 27, OC60-62, (Luan), 8A Masters Village, Panorama Village, TX 77304, 936-856-5770, tllanglie@mail.flex.net. More later. fm Chicago area per Roy Springmeyer; fm TX per Heese very good baseball pitcher - Many ex-27'ers remembered Ted Langlie, but all spelled
his name as Langley. Nelson Murray provided me with the correct spelling, but his phone number and email address. I contacted Ted on 2 December 2004 and had a most interesting chat. Ted informs that he had visited the Det 27 website and had made contact with someone, but got no response. The Langlie spelling is Norwegian. After high school attended the University of Houston where he participated in the baseball program there as a righthanded pitcher. Dropped out of school and enlisted for a 3 year stint in the ASA at Houston, TX in January 1960. Took basic at Fort Leonard Wood, MO and successfully completed the Morse Code course at Fort Devens. While at Devens was on a baseball team there. His first assignment was to Det 27 at Manzarali Station which was 23 miles from Ankara. Believes that everyone in his 058 class was sent to Det 27. Det 27 was also known as Site 23. Arrived at Det 27 and was assigned to Trick 1. At that time, Det 27 was in its infant stage as was the sports program. Det 30 was eligible to field a baseball team for a MSC tournament at Tripoli, but could not field a team and requested that Det 27 organize a team for that tournament. Watch Officer LT Bobby Gene Mize organized and coached the Det 27 team. Ted Langlie was the starting pitcher for that team. Others remember that few liked to take batting practice against Langlie as his fastball was FAST. The only other member of that team that Ted remembers is Bob Beal. The team didn't do good in the tournament and it is remembered that Mize got soused while there. Mize was a good old boy from Arkadelphia, Arkansas. During 1961 Ted flew to Frankfurt with Jim Spinney and jointly bought a 1950 black Mercedes in Weisbaden for $250 and drove it back to Manzarali. The Mercedes was a 4-cylinder, 4 door model with a manual transmission. They knew that this vehicle would be a popular model for the Turks to convert into a dolmus (taxi). That motor trip took them thru Germany, Austria, Italy and Greece.
They crossed the Adriatic Sea from the ferry port at Brindisi to Patras and then overland via Athens, Thessaloniki to Kavala and thru the Greek/Turk border crossing point where they cleared customs and onward via Istanbul to Ankara. It took them 3 days to clear Turkish customs. The experience is lasting, especially dealing with psycho drivers in Italy, Greece and Turkey. The radio only played local folk music and it about drove us crazy; however, the countryside was a beautiful blanket of citris and olive trees dotted with white houses and tile roofs. There was only a few POV'S on Manzarali and most were
anxious for rides to Ankara or wherever the Mercedes was headed. Once Ted got into trouble with a zoomie in Ankara and the incident was reported to the Co Commander, CPT Alwin Sprehe who subsequently restricted Ted Langlie to post. That didn't work as Ted was smuggled off-post in the trunk of the Mercedes, but drove it once they were safely off post. Remembers the Mercedes having ring and pinion clutch troubles and that they put it up on blocks and were having trouble getting the needed parts, etc. The post was due an IG inspection and Langlie was told to get that car fixed and he told
them that he couldn't find the parts. Someone in the Motor Pool got the needed parts at no cost to Langlie and it was back on the road again. A friend of Langlies and Spinneys was Roger Henry who was from Green Bay, WI bought a VW bug from one of the German cooks at Manzarali. Henry later
settled in the NYC area. Another with a POV was a lifer Sergeant known only as "The Stump" who had a big old Chyrsler. He was so short that his head was barely visible when he was driving it. Also remembers Roger Robbins who owned a new 1960 Karman Ghia during this period. Robbins was from a rich family in California The 058 Trick Chief was Douglas M. Grist who Langlie says was a good soldier who got into trouble and was busted. Later in the 1980's Langlie ran into Grist in Atlanta who told him that he had gotten out of the ASA with over 8 years active duty and was now driving a tractor trailer rig. See the TAPS section in DOOL 145 for info on D.M. Grist. The Watch Officer was Lt Jud Reynolds. During his off-duty hours Ted Langlie worked at the Manzarali NCO Club as a cashier for SFC E6 Charles Christman. His duties at the club was to give credit to those without money and during the payday - sit in the line to collect the owed money. Ted also drove the club van weekly or when needed to the ulus section of Ankara to buy fresh vegetables, etc.
Merhaba Elder, Thanks for the emails and phone conversation. It has been a
long long time since I've heard so many names from Manzarali Station. Many
years have passed! I appreciate all the work and time you must have and are
still investing to keep the communications flowing. Looking forward to
additional news.
LAZZARA, Tom YOB 1942 RA: ??. E3-E5 058 Det 27, JN63-FE66, 556 Central St., Lot 76, Leominster MA 01453, 978-534-7051, tommylazzara@msn.com - Merhaba, The take my son - Touching story!!! Thought I'd take this opportunity to update!! Last Saturday while shopping at a Staples I ran across Anna McCormack. I was wrong about her moving out of the area. She has a permanent home here in Leominster. Though I still believe she visited her son in Turkey. Guess he had a D'Angelos/Papa Gino's. I told her about this group, but She has no computer. Gave her my E-mail address and her son is supposed to contact me via E-mail so I can pass the info to him. Though obviously older she is easily recognized. Time has been good to her and still very animated. Her address, should someone care to contact is as follows: Anna McCormack, 1051 Main St, Leominster, MA 01453, Tel#978 534-3601. GULE GULE!!!! Tom Lazzara
MANKOPF, Oscar M (Mark), E4, 76T-Sig Supply, Det 27, MY67-DE67, Det 4-3, DE67-OC68 525 Hoppfield Dr., Arlington Hts, IL 60004, 847-368-9792, mark6696@peoplepc.com - Hi Elder, I just wanted to let you know that John J. Nodorek passed away in October 2004. He had been sick for a long time. The last letter I got from him was in May. He was to have heart surgery. I never heard from him again. I found out about his death from the social security death index. We were stationed together at Ankara and Istanbul. We both went to Vietnam where he served at the 146th Aviation Co. and myself in the 138th Aviation Co. I will miss talking to John. Mark Mankopf
MODISETTE, Dwayne G YOB 1945 RA18715742 058, Det 27 & 4-4, 66-68, 305 W. 2nd St., Venus, TX 76085, 972-366-9924, dwayne@modisette.net - [edited] Elder, Sir! Gary "The Kid" Jorgensen emails me quite often. I think that sorta just picked up where we left off. What is amazing is that that didn't happen with some buddies that I had a band (I was lead singer) with just before I joined the ASA ALL THE WAY We were called "The Currents" from Tucumcari, New Mexico. Never made it big, but the thing is, the lead guitarist doesn't remember us playing together. Things happen in peoples lives that sure are hard to explain Huh! I just pray that God will allow us to carry on as peaceable people that we are. In the meantime !!!!! SMILE!!! SP5 D. Modisette. PS: How is your health going? Problems? I hope not.
NEARPASS, Bob, YOB: 1945, RA12701995, E3-E5, MP, Det 27, DE64-DE66, (Lorraine), 111 Hope Crossing Rd., Belvidere, NJ 07823, 908-475-3461, nearpass@accessgate.net & see http://www.tuslog.f2s.com/nearpass/mauler.htm - Elder my man, hope that your Holidays were joyous and the New Year is good to you and yours. Just to let you know that Lorraine and I are:
1. Booked/confirmed on a flight to San Antonio
2. Booked/confirmed at the Menger Hotel for 9/30 & 10/1.
We have exchanged our time share so we can visit some of Lorraines family in Texas.So Elder & Patty looking forward seeing you in Texas HeHaw. Take Care, Bob and Lorraine

NEILL, Henry W. Jr., (Hank), YOB: 1939, RA12646838/05875320, E1-E5/O1, MOS: 723.10/FC, Det 27, AU62-JA64, (Judy), 7417 Jenna Road, Springfield, VA 22153, 703-569-5163, hneill@erols.com - COL, USA (Ret.) Elder, So sorry to learn of the death of Clark Aldridge. I remember him well. We became fairly close after we both made the track team which represented the Middle East in the USAFE Track and Field Championships in Germany in 1963. He was a good athlete, a good guy and it sounds like he had a successful life after the Army. May he rest in peace. Hank
PEISINGER, Joe, CPT-Maj, CE, Post Engr, Det 27, JL64-JN66, (Gretchen), 1 Towers Park Ln., San Antonio, TX 78209, 210-826-8947, popjoe10@satx.rr.com - Joe is home as of Dec 14th. Recovery is progressing well. Hope to be walker, crutch & cane free by Jan 18th! Merry Christmas to all. Gretchen & Joe. Also see TAPS entry for Bill Risse above.

POTTS, Doug YOB: 1942, RA19722774, 058, E3-E5, Det 27, SE62-3MR64, (Sara van Ammelrooy), 10404 White Birch Dr., San Diego, CA 92131, 858-271-5776,born2rv@juno.com and doug@potts.us - Note the new email. Dear Elder Green, Thanks for the telephone call. I enjoyed the visit.After thinking about it, I think that doug@potts.us would be a better one to use to send me the DOOL's. This one gives me 1 gigabyte of storage space. That should last me for a long time. The link for my daughter, Terese Nitsos and her television program is www.thefarfiles.org I will send you a couple of pictures of my Vintage Travel Trailer for your information. I will also get some more information to you during the lull of the holiday season. Take care, Doug Potts
RESCHNER, Martin J., (Marty), YOB: 1937, RA16495117, E2-E3, 204, Det 4, 28AP56-AP57, (Janet), 123 E. Maple St., Climax, MI 49034, 269-746-5673, reschner@netscape.com - I'm not sure everyone got my new address, so just in case, here it is again. reschner@netscape.com
REYNOLDS, Justus Dandridge, (Jud), 2LT-1LT, Watch Officer, Det 27, 61-63, (Narcie), Rte 1, Box 48B, Pounding Mill, VA 24637 276-963-4147, jdrandnmr@aol.com - Good Morning Elder or RC,
Somewhat delayed reply but here it is fill in for what you already have: Finished High School in 1951. Enlisted at the Skuikil Arsenal, Philadelphia, went to reception unit at Fort Meade, Md., then to Camp Breckenridge, KY. I am not aware that the 330th CRC was subordinate to a battalion in Korea but that we reported directly to the 501st Group in Seoul. The 330th was at Inje in Tenth Corps when I first reported there. We later moved back to the Seoul area know as the "Golf Course" by the town of Kwang Na Ru (spell?). I came down with hemmorhagic fever there in summer of 1954 and was med-evaced through the nearby MASH unit to Tokyo Army Hospital and subsequently to Tripler Army Hospital in Hawaii. I returned to Fort Devens where I served as the Duty Sergeant and Mail Clerk in Co. E, 2d Bn, USASA Tng Regt. Taught morse code at the ASA School. Attended 1st Army NCO Academy at Fort Dix in 1959. Went to Infantry OCS, Fort Benning, GA. 1960 Attended Traffic Analysis School Devens. Went to Det. 27, 1961-64. At Det. 27 Opns was Watch Officer, Intercept Officer, Analyhsis Officer and Dependent School Officer. Returned to Devens, assigned Chief Analysis Branch, TC&S. Company Commander, Company D, 2nd Bn. Attended Advanced Officers Course at TC&S. Assigned Collections and Analysis officer, 8th Radio Research Unit, and Company Commander, Co. B. Phu Bai, RVN. Assigned Arlington Hall Station, 1967 as Chief MOS Development Branch, Enlisted and Warramt Officers, Personnel Dept. 1970, returned to Vietnam as Operations Officer and Executive Officer of the 313th Bn. Nha Trang for six months. Second six months of that tour was "SIGINT Advisor" to 18 ARVN Division, Tay Ninh. From RVN was assigned to HQS USAEUR, Heidelberg, Germany as the SSO to
C-IN-C USAREUR. (1971-74) Returned to Devens in 1974 assigned to Readiness Region I as ASA Rep. to First Army. Retired from that position as a Major on 1 September 1976. I do not recall any difficult times in Korea more unique than anyone else had. We made the best of it and made some fun out of it as GI's are wont to do. Turkey was a unique place in my military career mostly because of the different culture. A happy job in Korea particularly involved being the unit disk jockey. After retiring I lived in New Hampshire for ten years, then Florida for another ten year and now in the Blue Ridge Mountains of Virginia. I try to keep up with old army friends through groups like the Turkey Assoc, FASAF, OCS, ASA KOREA and more. Elder, I misled you about the Lt. that married the daughter of a government contractor in Turkey. It was Lt. Fred Frye. Thanks for your work and interest. Best regards, Jud Reynolds.
RISSE, Toni, widow of Bill Risse, Det 27, 64-66, 4045 Salem Square Ct., Palm Harbor, FL 34685, 727-789-0661, no e-mail. See TAPS entry and tonirisse attachment
..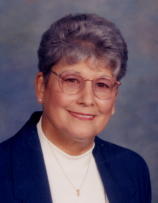 SCREWS, Eldon D., YOB: 1933, RA E7 05K Ops Sgt Det 4, JL68-OC68 & 4-3, NO68-JA69, Det 4, FE69-JL69, (Bobbie), PO Box 127, Holly Bluff, MS 30988, 662-828-3212, eldonscrews@telepak.net
Happy New Year Elder: Had a good holiday season from X-giving through the new year, too much food, lots of friends but glad that it is all over. Wondering if you know how Retired Maj Alwin H. Sprehe is doing. I remember seeing something about him having open heart surgery on the 17th of December at Waler Reed. He was my OpsO at Sinop and was probably the best officer that I had pleasure of serving with in my 22 years. To kick-off the reunion year, my 4 brothers and I will meet in Savana on 1 April for a 2 day good time - We have a small real estate holding company in Colorado Springs and the entire thing will be paid. I am the oldest and when growing up here in the old home town, all my relatives were here in this small community. Now 1 in MO; 1 in Neb; 1 in CO and 1 in CA. Most will fly but I'll drive so I can visit 2 that I served in Alaska with 52-54 and one in Stockbridge, GA. Hope you and yours started out on a wonderful New Year. Eldon
STOLP, Gary YOB 1941 E3-E6 RMC specialist Det 27 OC64-Dec 67, (Phyllis), 13819 Crown Blf, San Antonio, TX 78216, 210-496-9365, poostolp@yahoo.com OR fob@netxpress.com - DEAR EL AND PATTY, I RECEIVED A NICE NOTE FROM BOB MONTEITH. HE EXPRESSED AN INTEREST IN GETTING TO THE '05 REUNION. I'M STILL NOT RECEIVING ANY NEWSLETTERS, SO I'M A LITTLE IN THE DARK. I DON'T EVEN HAVE THE DATES. .I'D PICK UP THE PHONE AND GIVE YOU A CALL THIS EVENING, BUT I SUSPECT YOU ARE VISITING THE KIDS. I'M HERE UNTIL 03 JANUARY WHEN I LEAVE FOR INDONESIA, AND HOPEFULLY, WE CAN VISIT BEFORE I LEAVE.
AS I EXPRESSED IN MY EMAIL TO BOB, I DEFINATELY WOULD LIKE TO CONTACT A COUPLE DOZEN OF THE GUYS I KNEW BEST AND WORK ON THEM TO ATTEND THE '05 REUNION. I
WOULD NEED A LITTLE HELP FROM YOU WITH EMAIL ADDRESSES. I HOPE YOU AND PATTY HAD A GREAT CHRISTMAS AND ARE ENJOYING YOUR TIME WITH ONE OR BOTH OF THE BOYS.
WE'LL BE TALKING SOON. BEST REGARDS, GARY
-----Original Message-----
From: FOB [mailto:fobsanantonio@sbcglobal.net]
Sent: Monday, December 27, 2004 2:39 PM
To: 'Bobbo47@aol.com'
Subject: MERRY CHRISTMAS
DEAR BOB AND FAMILY, THANKS FOR THE NOTE AND CARD. IT IS ALWAYS GOOD TO HEAR
FROM YOU. I'VE NEVER BEEN VERY GOOD AT CHRISTMAS CARDS. PERHAPS THE INTERNET JUST MAKES THINGS EASIER (IF LESS PERSONAL). I HAVEN'T RECEIVED A "DAYS OF OUR LIVES" NEWSLETTER FOR MONTHS. GREEN CALLED A FEW MONTHS AGO, AND I MENTIONED
IT TO HIM. HE WAS GOING TO CHECK WITH THE GUYS RESPONSIBLE FOR FORWARDING NET-WORKING THE NEWSLETTER, BUT APPARENTLY THAT DID NOT WORK. SO, I'LL GIVE HIM A CALL AS SOON AS THE HOLIDAYS ARE OVER. YES, I UNDERSTAND THE '05 REUNION WILL BE IN SAN ANTONIO. I WANT TO OFFER TO GREEN THAT I WOULD EMAIL A COUPLE DOZEN
OF THE GUYS I KNEW BEST AND ENCOURAGE THEM TO ATTEND. I WENT TO THE '02 REUNION IN HERSHEY. TOM BEALL WAS THERE AND A FEW 058'S THAT I SLIGHTLY REMEMBERED, WE HAD A GOOD TIME, BUT I WANT TO WORK ON GETTING A BETTER CROWD FROM THE 65-67 ERA. BOB, MAKE YOUR PLANS TO ATTEND. SAN ANTONIO IS A GREAT PLACE TO VISIT.
BEST REGARDS, GARY AND PHYLLIS
WINARSKI, Stanley T., SP5-2LT, S2, USAINTC "Spook", Det 27, JL62-JA65 & CPT A/Adj Det 4, 66 (Carol), Antietam Ct., Hampton, VA 23660, 757-850-4413, winarski@cox.com
Elder - Merry Christmas to you and yours and best wishes for a great new year !
THE LIFE AND TIMES OF STAN WINARSKI
Carol and I and our two daughters, Bonnie and Barbie, arrived in Turkey in September 1962 from Jonesboro, Arkansas, where I had manned a one-man field office. LaVerne N. Whiting, whom I was replacing, welcomed us with open arms. He had been running the Site 23 office for over two years on his own. Staff supervision was under the S-2, MAJ. Joseph B. Lindgren, who had been a NYC policeman before entering the ASA. Both figured that beggars couldnšt be choosers and agreed that this young Sergeant E-5 with all of three years stateside experience in the business was marginally better than nothing. Vern and I had almost four months overlap during which he tried to pass on to me his 20 years wealth of experience generously laced with war stories and tales of successes and failures in his years of working investigations. He had monitored most of the Cox and Brezidine cases before my arrival. The USAF had investigative jurisdiction in Turkey and us Army guys were usually squeezed out of any case that might make the news back home. A good bit of our work was trying to catch Army guys in black-marketing before the USAF and Turks got wind of them. (Vern retired a few years after returning to the States and worked for years with the Bureau of Indian Affairs. His wife and family still reside in California. Vern died in 1999 but not until he proudly informed to me that he had earned more in retired pay than active duty pay.) In addition to Site 23 , we had responsibility for Det 4 at Sinop and made several trips there.
Stan's promotion to Second Louie on the Black Sea
On the 6th of January in a nasty winter storm we were rowed out from Sinop harbor and struggled up the rope ladder onto the Turkish Black Sea steamer for passage to Istanbul enroute back to Ankara. The next morning, mid journey, after a very unpleasant night at sea tossed about by waves and the "lateral"snow blowing out of Russia, Vern Whiting, in his skivvies, climbed out of the top bunk, shook me awake, saluted me, made me pay him a dollar, then threw my bedclothes on the upper bunk and he rolled back into bed in the lower bunk. Thus I was commissioned a brand new 2d Lt. When we arrived back to Site 23 Maj Lyle J. Garitty Jr., the Adjutant, directed me to join the Officers Club and my (very shallow) cover status was changed from GS-8 to GS-11. This was a "direct" commission, no ROTC, no OCS, no officers' basic course. The closest thing to formal training I had for my new responsibilities as an officer was when I attended NCO Academy at the 25th Division in Hawaii during my previous enlistment as an artilleryman. Fortunately, for me (and sorely testing the metal of Phil Clarke, Ed Register and Bill Schulz who joined the office as our responsibilities expanded) I had a few years to grow into this commissioned officer business and had a few good NCOšs along the way to guide me. Ed Register was the "old" soldier but new to intelligence work. Schulz was our physical and electronic security expert. Clarke was our administrator and I leaned on him quite a bit. As I recall he was a pretty big guy and of the three complained the least about my leaning. Much of our work was physical and document security, black-marketeers, and AR 635-89 cases (forerunner of Clinton's, Don't ask, Don't tell policy). As I recall, Ed in particular had a really hard time with the concept that a guy would prefer another guy rather than a pretty woman. He and I would occasionally assume the role of Salt and Pepper in our interviews. I think I always got stuck being Pepper.
THE MP AT DET 4 WHO WAS AN ARSONIST
That was the technique we used to win a confession from the MP that set several fires at Det 4. Seems the kid had become a hero even earning another stripe at Arlington Hall for discovered a "real" fire (we'll never know how "real" it was) and, being bored with the duty at Det 4, decided to liven things up a bit and see if he could win another promotion. He failed the OSI polygraph exam but they had not been able to garner any evidence to charge him. Talat Talat was our HQ building janitor. He lived in Çerkezhuyuk, the village just beyond our antenna field. Carol and I became close friends with him and his wife. Our two blue-eyed ruddy cheeked daughters were very popular in the village. The old men would pour tea into their saucers and blow across it to cool it for them and the girls loved it. Both girls are healthy and well to this day, in spite of, or perhaps because of, their exposure to all manner of things in the village.
STRANGE SCHOOL KID BEHAVIOR
One year the village school children visited our post school and never having been exposed to western toilets left muddy footprints all over the seats. I can only imagine what was going on in their minds.
CAMEL CARAVANS ALERTS/WARNINGS
Talat tried to give me advance warnings when caravans passed through the area. They invariably stripped grounding wires from the antennas and they and the wires were long gone by daylight. A few times we were were able to get the Turkish guards to send patrols out to discourage the interruption to operations. LTC Dennis Barton, CO at Det 27, was forever throwing us into criminal investigations. He didnšt like the way OSI handled our Army guys - their only objective seemed to be to get the evidence and turn the case over to the Turks. The first few times he ordered me into a criminal case I attempted to inform him that we were CIC (Counterintelligence Corps) not CID (Criminal Investigations Division) agents. His response was, "You are investigators, arenšt you? So, investigate!!" It only took being told twice for me to get the message. Our area of responsibility eventually expanded to include sites in Pakistan and Iran. Jon Wood was the post photographer. He assisted in several of our investigations - and produced several security posters featuring Ruth Melchiorre. One of Jon's most gruesome tasks was to process photographs taken of an autopsy of a child who died from a "fall" off a balcony in Ankara. Evidence suggested prior child abuse and the father was eventually tried and convicted. Jon left the Army to pursue a career as a photographer. He was swept off the rocks at Great Falls on the Potomac before learning that he had been accepted by one of the major news magazines as a staff photographer. Jon had taken lots of photos at Site 23 but I don't know what became of them.
THE TOAD INVASION AT MANZARALI
Jon Wood had several shots of perhaps the funniest incident I recall - the day the toads invaded. Tumpane had scooped dirt from the dried bed of Lake Golbashi to fill some low spots between the commissary and the HQ. After some heavy spring rains, toads that had buried themselves in the lake bed as it dried up and had gone into a dormant state suddenly awoke and came out. Literally 10's of thousands covered the road and walks. Driving was extremely dangerous and walking was impossible for days. Jon shot rolls of film of the event catching toads in the most hilarious locations and poses.
After Site 23 we moved on to Fort Ritchie, MD where I ran a CIC Field Office (Ft. Ritchie also hosted a WAC Co and we handled several AR 635-89 cases of the fairer sex. Where was Ed Register when I needed him?) Back to Turkey for an unaccompanied tour as S-2, Sinop.
THE TURKS ON 'STRIKE' AT SINOP
In 1966 while enroute to Sinop to be the S-2, I stopped by Çerkezhuyuk during Ramadan and shared a Ramadan meal with all the village men. When I arrived at Çherkezjuyuk, in uniform and as a Captain this time, they were convinced the US had mobilized because of the strike and that I had been called up. They were only slightly correct - I had volunteered for Vietnam and was a week away from reporting to Oakland for shipment when DA diverted me to Sinop with a stopover at USASAEUR for detailed 'discussions' with COL. 'Hatchet' Hackworth. There were more than Turkish employee problems at Sinop and USASAEUR wanted someone who knew the area to ferret out the root of the problems, came across my name on orders and had me diverted. Both the command issues and the strike were nasty business the first several months of my tour. LTC Fred W. Brooks moved up from Deputy to Commander and things improved. LTC Howard G. Comfort followed Brooks.
The Turkish employees at Sinop were on strike (again) and things were getting ugly (again).
THE MIDNIGHT EXPRESS AT SINOP
It was while in Sinop that I became friends with the warden of the Turkish prison in town. If youšve seen Midnight Express, youšve seen the inside of the prison and the film did not exaggerate conditions. When one of the company commanders or Opns Officer felt that one of our soldiers was heading down the 'slippery path', he'd be assigned temporary duty as my "driver" during a liaison visit with the warden. While the warden and I chatted, a Turk guard would take my "driver" for a tour of the prison. By the time we both got back to the vehicle, the soldier had no doubts about what his life would be like if he ended up in there and every one of them made it to their ETS without further incident.
THE SUSPECTED SOVIET INVASION AT DET 4
It was a cold and snowy night when a Det 4 MP reported seeing two men running from the rear of the Operations building and scaling the back fence. The suspected invadors didn't stop when the MP directed them to so he emptied his 45 in their general direction. The Commander ordered all hands out and organized a sweep of the fields between the Ops Bldg and the sea using every vehicle we could muster from the motor pool to light the scene, looking for evidence that the Soviets had launched a team against us ("from a sub submerged off the coast") and had been chased off by the alert MP. There were no tracks in the snow and no sign of anyone having scrambled over the barbed wire fence, but sweep we did. Of course we found nothing but snow and ice and cold winds.
HOW THE HOAX WAS UNCOVERED
I was finally allowed to spend some time alone with our MP hero and was able to persuade him to admit the hoax. The commander was more angry with me for bursting the bubble than he was at the MP for the stupid trick.
HOW THE TURK LOOTING PROBLEM WAS UNCOVERED
We also had a problem with major items of equipment disappearing from post - things like engines and generators and radiators and 8 truck tires at a time. After receiving a tip from a Turk in Sinop, we had the MP's block the gate rather than swinging it open as our post fire truck responded to a call for assistance from the Sinop Fire Department. Under the hoses we uncovered the latest "shipment" heading down the hill.
MY TOURS AFTER SINOP
Then to Fort Holibird, MD for the Advanced Course followed by a Tour of Duty as Special Security Officer for the Foreign Science and Technology Center in the old Navy Munitions Building next to the reflecting pool in DC. Following that I finally got to go to Vietnam, for real this time. Served with MACSOG for a year based in Saigon at MACV-4 compound while Carol and the girls remained in Alexandria, VA. Then into DIA at Arlington Hall Station and later into the Pentagon where, by the press of necessity (when there was no one else available to be sacrificed), I was rapidly trained and thrust before Congress and the National Estimates Board as the "DIA expert on the Sino-Soviet border". Good duty and a great job. Bootstrapped for 9 months to finish a BA degree then on to the Command and General Staff Course at Fort Leavenworth and Carol completed a Masters in Education. Then, apparently because the MI Branch Chief had been so impressed that I had survived a full tour at DIA, I was rewarded with a plum assignment to Fort Huachuca, AZ with duty as the first US exchange officer at the British School of Service Intelligence in Ash ford, England. I managed to maneuver that two year hardship assignment into three. But that is grist for a separate book. Returned to the US to Fort Hood, TX as a staff officer in the Corps G-2 operations section - then was selected for command of the reconstituted 303d MI Battalion at West Fort Hood in the 504th MI Group. Carol finally got to use her training and taught emotionally disturbed children for three years. A few years later I turned over command and we moved to Fort Leavenworth to teach at the Command and General Staff College. There BG Butch Saint picked me up to be one of his Air Land Battle instructional team - one of my missions was to explain what was then the revolutionary new Army war fighting doctrine to the Air Force (and to a lot of skeptical Army organizations too). I almost didnšt survive that Tour of Duty. The Air Force was very sure they wouldn't need any help from the Army to win the next war. I frequently felt I returned home on my shield. General Saint just slapped me on the back and threw me into another arena. From Leavenworth we went to Japan where I was the G2, US Army Japan and IX Corps for 11 delightful months before being selected to attend the US Navy War College in Newport, RI. The War College was fantastic - and I was able to do additional course work resulting in an MA from the War College and an MS from a local college. We then moved to Fort Monroe, VA where I headed the Intelligence and Electronic Warfare Directorate in Combat Developments for TRADOC. Those were exciting times bringing Joint STARS, unmanned aerial vehicles, and (almost) ASAS into being. Retired as a Full Colonel on the last day of June 1989 after more than 31 years. Upon retiring I opened my own consulting business working out of my home helping several companies bring new technology into the marketplace. It is true that one must spend 60% of one's time developing the next customer. I didn't and after 8 years the business dried up so I not too reluctantly closed shop. Coincidence led me to take a job as the administrator of a large Episcopal church/school in Virginia Beach. The commute finally got to me and I fully retiring a year ago this past November. Both our daughters married while we were stationed in Texas and Barb, our youngest, came home with two children and a dog while we were in Fort Monroe. That led me to decline an attaché job (Turkey, of course) and opt for retirement instead. Barb and the girls lived with us about five years before the right guy came along. They now live about two blocks away. Over the years our two daughters blessed us with 9 grandchildren - perhaps the girls contracted increased fertility at Çerkezhuyuk? Since fully retiring Išve been working as a volunteer at the Mariners' Museum and with the Food Bank of the Peninsula - both neat organizations - and Carol has been volunteering for the Red Cross for years and recently underwent training and is now working as a volunteer in the area hospice program
OUR 100 DAY VACATION IN 2003
In 2003 we purchased a fifth-wheel travel trailer and crossed the US through the Northern states to Washington, traveled South through Oregon and California, then home through Utah then along the Gulf. About 100 days and 12,500 miles. We enjoyed it so much that this coming Summer we plan to redo a large part of the trip but to include a jaunt into Alaska along the way. The only down side is being away from our first great-grand daughter for all the time the trip will take.

rissedet27.jpg