From: "Elder RC Green" <ercgreen@yourinter.net>
Subject: DAYS OF OUR LIVES #144
Date: Sun, 7 Nov 2004 11:26:48 -0500

MAIL-call - PRESERVING FORGOTTEN MEMORIES
This newsletter is intended for the use of the ASA TURKEY Veteran's. Your memoirs are most welcome
to the DAYS OF OUR LIVES and is an effort on my part to preserve the stories and memories of ASA
veterans who served in Turkey. Certainly it brings all ASA Vet's closer and it my goal is to collect and to
preserve the stories -- that we honor the ASA Turkey veterans and that we educate future generations
about what it was like for us COLD WAR veteran's. When sending an email to me -
PLEASE include the word ASA in the subject line to insure that I open it and not mistake it for SPAM. A
photo or two will be appreciated with your BIO.

2004 ASA TURKEY REUNION
HUNTSVILLE ROSTER AND PHOTOS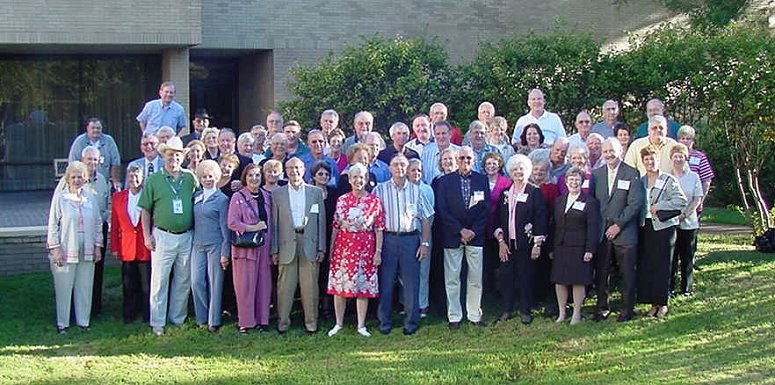 1-2. ANTONELLO, Tony & Val, Det-27, Jul 65-Feb 68, Det-4, Sep69-Sep70, 12257 Wye Oak Commons Cir., Burke, VA 22015, 703-239-1739, tonyvalanton@aol.com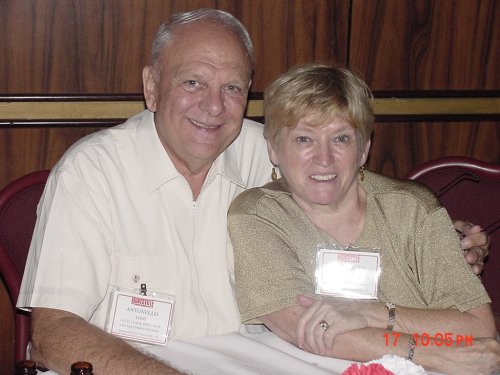 3. ASPINWALL, Paul, Det 4, 12JA65-22DE65, 14 Quail Ridge Dr., Madison, WI 53717, 608-831-0670, asp@us.ibm.com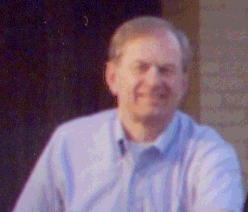 4. BIEHL, John, Det 27, 61-62, 1442 Seacoast Dr., Imperial Beach, CA 91932, 619-423-7073, johnsbiehl@hotmail.com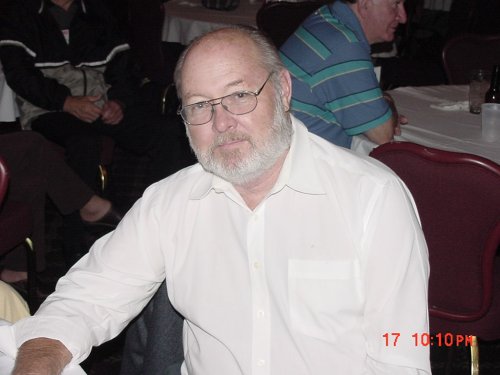 5-6. BOND, Art & Vee, Det 4, 62-63, 2510 Galahad Dr., Huntsville, AL 35803, 256-881-7476, artrbond@aol.com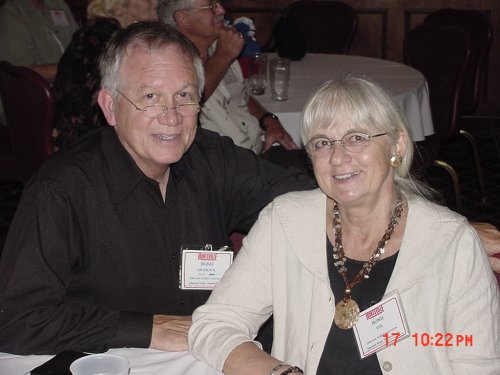 7-8. CARRICK, Ernie & Betty, Det 4, NO57-OC58, 6111 Fairfield Dr., Huntsville, AL 35811, 256-852- 6180, ecbccar@surfbest.net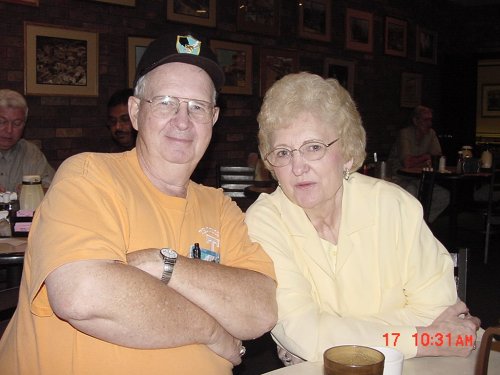 ...


9-10. COMROE, Mike & Jane, Det 27, JL61-22DE62, 205 Pinetown Rd., Audubon, PA 19403, 610-666-7402, pennstateblue@enter.net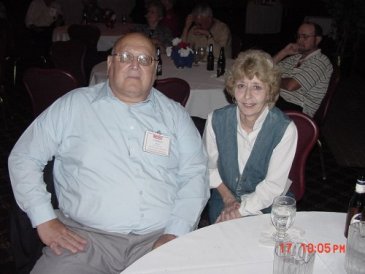 11-12. COX, Jim & Vicki, Det 4, MR66-FE67, PO Box 2424, Gadsden, AL 35903, 256-492-4749, wingwauker2@juno.com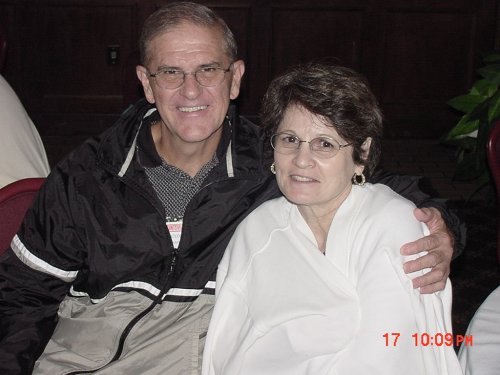 13-14. CRAWLEY, Steve & Jan., Det 3-2, USAF, Samsun, 61-62, 7103 Heathrow Dr., Huntsville, AL 35802, 256-883-2323, scrawley@vc.edu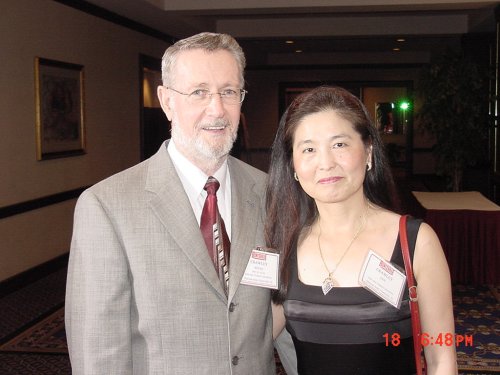 15-16. DAVIDGE, Gordon & Pat., Det 27, NO60-NO62, 10915 E. Goodall Rd., Lot 460, Durand, MI 48429, 810-621-5296 and 4236 Avanti Cir., New Port Richey, FL 34655, 727-375-5402, pgdavidge@att.net



17-18. EDWARDS, Fobby & Doris, Det 4, AP57-1MR58, 210 Bradford Pl., West, Richland, MS 39128, 601-420-5110, no email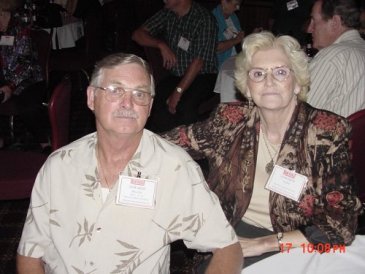 19-20. ELDRIDGE, Frank & Arlie, Det 4, FE61-MR62, 8219 Lone Bridge Ln., Humble, TX 77338, 281-540-3478, arlieins2@earthlink.net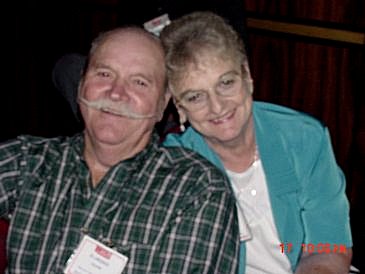 21-22. ELSBERRY, Joe & Darby Ann, Det 27, FE63-OC64, 2228 Military Rd., Columbus, MS 39705, 662-327-4300, gpe42@cableone.net.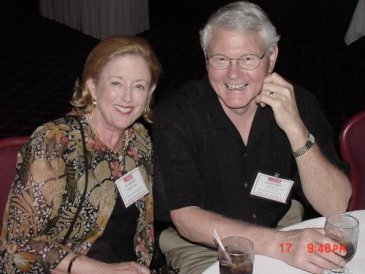 23-24. ERICKSON, Ron & Kathy, Det 27, MY61-DE62, 17204 E 37th Terrace, Independence, MO 64055, 816-373-3349, rke3349@cs.com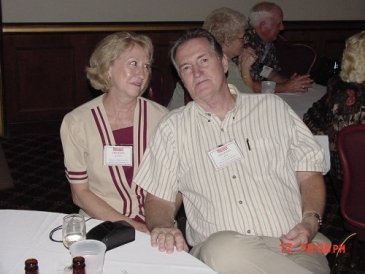 25-26. FORBUS, Jim & Sara, Det 4, MR58-MY59, (Sara), 665 Bynum Acres Dr., Anniston, AL 36201, 256-237-3345, gheeforbus@aol.com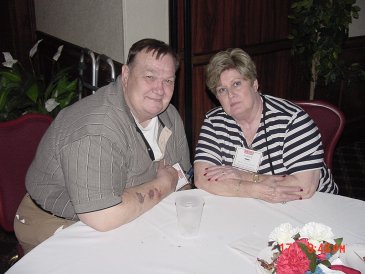 27. GAZAWAY, John, Det 27, NO62-MY65, 2074 Riverbend Rd., Plainville, GA 30733, 706-295-5307, jeff_g@romanweb.com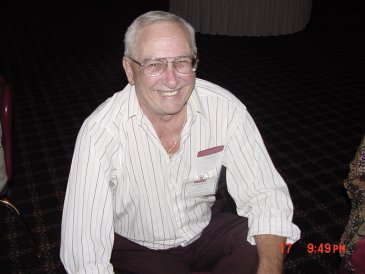 28-29. GOSS, Buck & Eleanor Rungo, Det 4, DE56-MR58, 12421 Bears Den Ct., Jacksonville FL 32258 904-262-5081, buckgo@earthlink.net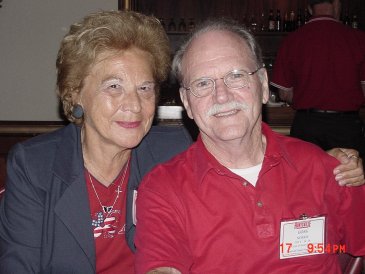 30-31. GREEN, Elder & Patty, Det 27, 1-15MY61, Det 120, 65, Det 27, JN66-OC67 & 4-4, OC67-NO68, 3094 Warren Rd., Indiana, PA 15701, 724-349-7395, ercgreen@yourinter.net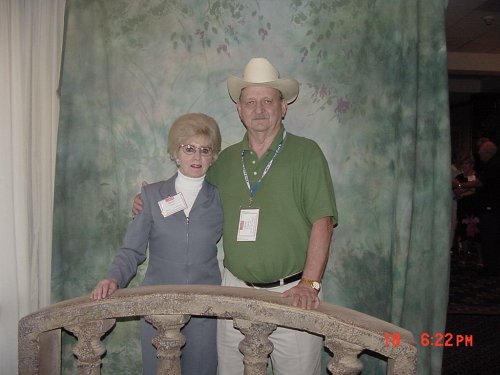 ...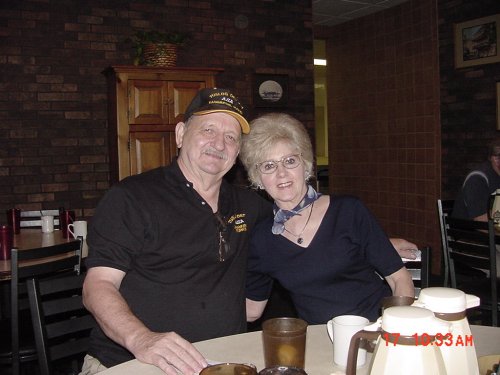 32-33. HAMMETT, Stu & Rita, Det 4, MY58-MY59, 16222 Crego Rd., Dekalb, IL 60115, 815-756-9095, shammett@tbcnet.com



34-35. HUNT, Carlos & Frankie, Det 4, MR58-MR59, 10215 Hwy 79E, Henderson, TX 75652, 903-889-2391, cehunt79@aol.com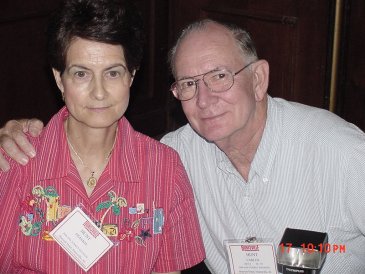 36-37. JENKINS, Dwight & Carroll, Det 4, MR57-MR58, 13881 Road 614, Philadelphia, MS 39350, 601-650-9156, no email.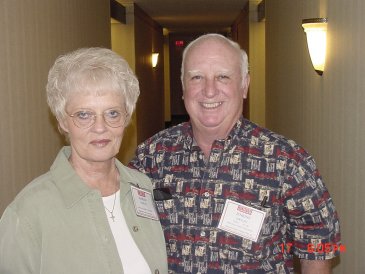 38-39. JONES, Ed & Flo, Det 27, OC62-MR65, 30 Woodland Hills Dr., Bismarck, IL 61814, 217-759-7773, hejones@escocorp.com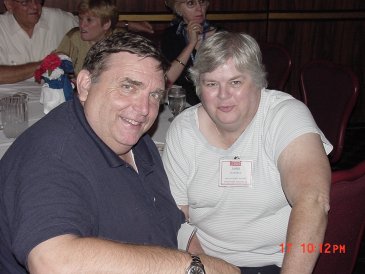 40-41. MULHOLLAND, Jim & Joan, Det 4, AP56-JN57, 4702 Hedgewood, Bloomfield Hills. MI 48301, 248-855-9213, mulsy@msn.com.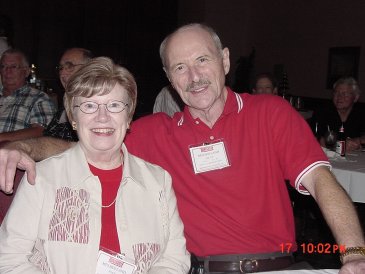 42-43. NEARPASS, Bob & Lorraine, 111 Hope Crossing Rd., Belvidere, NJ 07823, 908-638-7625, nearpass@accessgate.net.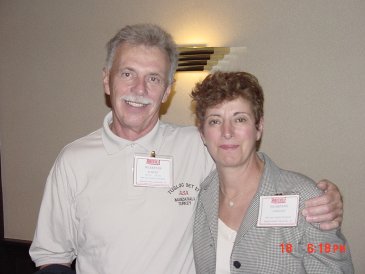 44-45. O'BRIEN, Jack & Kathleen, Det 4, 64-65, 3801 Lujon Dr., Beaver Creek, OH 45431, 937-426-4433, kevin.obrien@wright.edu



46-47. OLINGER, Milford Jr., & Nelson, son's of Milford Olinger, Sr.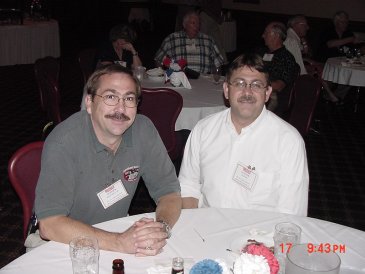 48. PITTS, Jim, Det 27, 58-60, Box 555, Hildebran, NC 28637, 828-387-3473, jimpitts@yahoo.com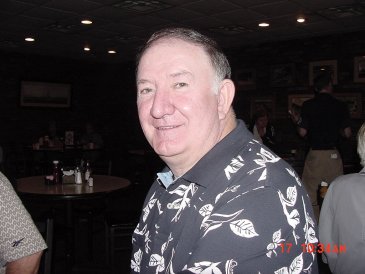 49-50. POSNER, Bob & Rita, Det 4, JA56-JA57, 3 Byrne Ln., Tenafly, NJ 07670, 201-871-3656, posner@newton.crisp.net.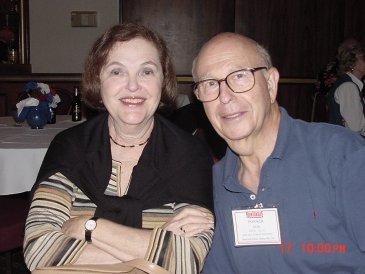 51-52. PULLY, Kerry & Vicki, Det 4, AP67-AP68, 878 Taylorsville Rd., Lebanon, TN 37807, 615-449-3568, kpulley@mtemc.com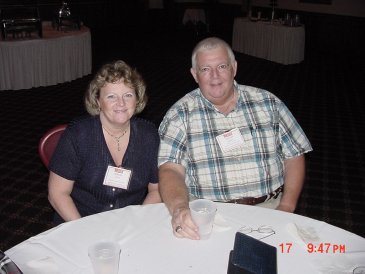 53-54. ROSSANO, Jerry & Shirley, Det 4, NO63-NO64, 798 County Rd 350, Hollywood, AL 35752, 256-259-4439, rossano@hiwaay.net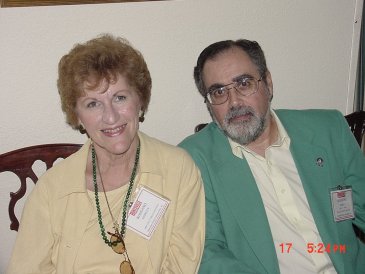 55. SACK, Bob, Det 4 74-75, 1088 Aubin Rd., Walla Walla, WA 99362, 509-522-1108, susansack@charter.net.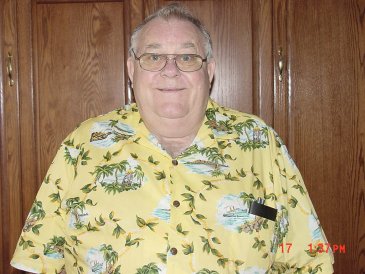 56-57. SIMS, Don & Marie, Det 4, 61, Det 120, 65,188 N 350 W. Valparasio, IN, 46385, 219-477-1077, majorsims@juno.com.



58-59. SINOR, Walt & Betty, Det 27, JA62-JL63, 3049 County Road 239, Valley Head, AL 35989-4721, 877-453-5097, walter.sinor@stpaul.com

60. STANCEL, Dink, Det 4, SE74-SE75, 265 Meadow View Ct., Grayson, GA 30017, 770-962-5364, eeyefrog@aol.com.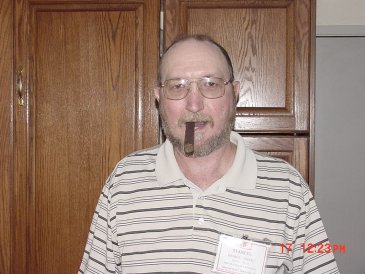 61-62. STEFFEN, Arnold & Janet, Det 4, JL58-JL59, 1043 Old Humboldt Rd., Jackson, TN 38305, 731-664-5058, asteffen4@aol.com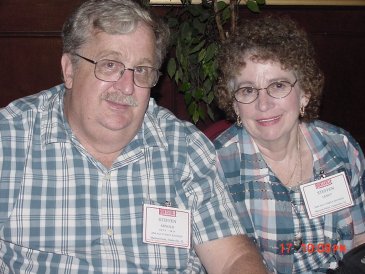 63-64. STUCKERT, Bill & Janis, Det 4, 56-57, 2429 E. 22nd Pl., Tulsa, OK 74114, 918-742-2325, taggie55@aol.com.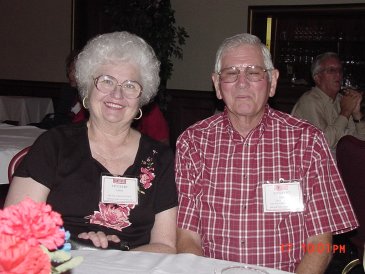 65. SWORDS, Jerry, Det 4, 66 & 68, 276 Rutland Dr., Mt Juliet, TN 37122, 615-754-8336, swordjm@bellsouth.net.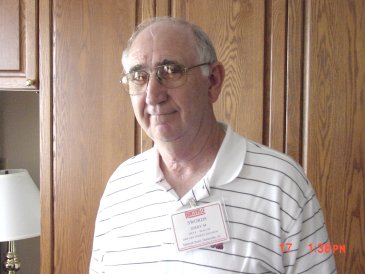 66-67. TAVERNETTI, Dave & Sue, Det 27, MR62-SE63, 238 Rio Vista Dr., King City, CA 93930, 831-385-4458, tavernetti@redshift.com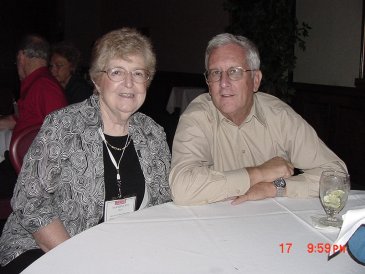 68-69. TINSLEY, Albert & Reta, Det 4, JA72-JA73, 133 Scott Ln, Scott Depot, WV 25560, 304-757-8507, alandreta@charter.net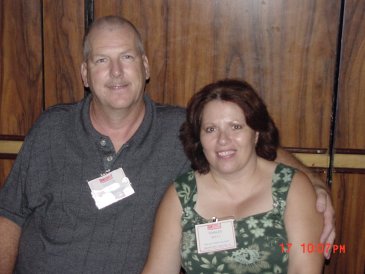 70-71. WALCHER, Steve & Gloria, Det 4, JA69-JA70, 4527 Butler Dr., Decatur, IL 62526, 217-875-6840. stevewalcher@insightbb.com


THE 2004 ASA TURKEY AFTER REUNION REPORT
The 2004 ASA Turkey reunion was hosted by Ernie & Betty Carrick with the assistance of Walt &
Betty Sinor. It took a great deal of patience, organizational skill and the ability to interact with all in
attendance. Ernie personally sent emails and reunion invitations via the postal system. Many
emails were returned marked user unknown. As the attendee's checked into the 7th floor
hospitality room - Individual badges and a Huntsville reunion packet was given to each vet. The
packet included an itinerary and a roster of those present. Thirty-eight (38) veteran's and their
wives plus 2 brats from 20 states and as far away as Walla Walla, Washington and San Diego,
California gathered at the Marriott Hotel in Huntsville, AL. It didn't take long to meet others and
soon tall stories and old fibs that seem to get bigger - started flowing. As expected Alabama lead
the states attendance, followed by Tennessee, Mississippi and Illinois.

See Det 4 Logo patch; see Det 27 Patch and see Det 4-4 Patch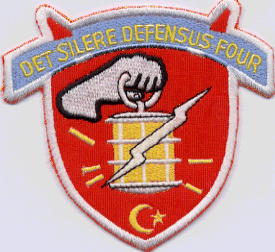 ...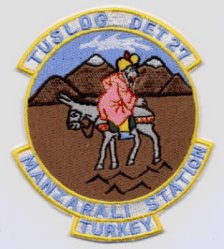 ...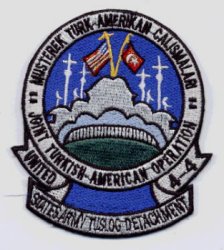 Vet's from Det 4 numbered 25, followed with 13 from Det 27, two from Det 120 and one each from
Det 4-4 and 3-2. The hurricanes caused 16 vet's to cancel or simply not show up. Some of the
responses follow, in no particular order: "Excellent, Çoke, Effendum", "First one, best one I've
ever been to.", "Very well organized.", "Nothing could be better than spending time with old and
new TURKEY friends simply relaxing and reminiscing about old times.", "It was a fulfilling get-
together with others that we all can identify with and share similar interests with others and a
sense of belonging and pay tribute to other TURKEY vet's who have passed away.", "We are really
glad you found us so we could attend.", "We are looking forward to the 2005 reunion at San
Antonio.", "No pressure to have a schedule.", "We met so many good people.", "Thanks for a job
well done", "The Marriott accommodations were GREAT, comfortable and affordable.", "It would
be nice if ASA Turkey caps and shirts would be available to purchase.", "The Saturday nite get
together was very-very good, best nite of all - food excellent.", "Hurricane Ivan - made all day
Thursday kinda blustery, almost like wintering on the HILL in January, but thereafter the weather
was EXCELLENT.", "The time for fellowship in the hospitality room was worth the trip, even
though it was crowded and nosy."

SUGGESTIONS:
"Establish ACTIVITIES for the wives to participate in while the husbands shoot the BULL and
partake in quenching their thirsts"
"Have an informal and optional breakfast brunch on one of the days."
"Have slide show optional at a day time program."
"EVERYONE try to locate and urge other ASA Turkey veteran's to attend the 2005 reunion"
http://www.tuslogdet4.com/days/days144/attendee.htm

THE 2005 ASA TURKEY REUNION WILL BE HELD
29 September - 2 October 2005
AT THE MENGER HOTEL IN DOWNTOWN SAN ANTONIO, TEXAS
NEXT TO THE ALAMO
TO MAKE RESERVATIONS: It would be wise to register ASAP because of the large attendance that
is anticipated. Jon Kjoller has blocked off seventy (70) rooms for the ASA Turkey reunion at the
Menger Hotel and must add or lose the rooms by July 2005. Call 1-800-345-9285 or 1-210-223-4361.
When making the reservations state that you will be attending the ASA Turkey reunion and
request a modern or antique style room with a balcony. Also request either a King or two Queen
size beds.
ROOM PRICE: The daily rate will be $99 + tax per room and is good for the day before and after the
scheduled dates.
THE HOST AND HOSTESS for the 2005 reunion will be Jon and Darlene
Kjoller of New Braunfels, Texas. See http://www.tuslogdet4.com/sinop/kjoller/kjoller.htm and
below for Jon Kjoller's BIO.

I am still trying to locate ASA Turkey vets:
I need help in finding ASA VETERAN's who served in TURKEY. You can help in many ways. One
way is go through that old box of your military life that's in a closet, attic or basement and look for
old Unit or Special Orders. Often there will be others from the same DETACHMENT listed on the
orders. Kerry Pulley found his SP4 promotion orders that included 75+ other Det 4 names and I am
in the process of finding and contacting those veteran's.

TAPS
Taps was composed in July 1862 at Harrison's Landing in Virginia, but after that the fanciful e-mail quoted
above parts way with reality. There was no dead son, Confederate or otherwise; no lone bugler sounding out the
dead boy's last composition. How the call came into being was never anything more than one influential
soldier deciding his unit could use a bugle call for particular occasions and setting about to come up with
one.
If anyone can be said to have composed 'Taps,' it was Brig. Gen. Daniel Butterfield, Commander of the
3rd Brigade, 1st Division, V Army Corps, Army of the Potomac, during the American Civil War. Dissatisfied
with the customary firing of three rifle volleys at the conclusion of burials during battle and also needing a
method of ceremonially imparting meaning to the end of a soldier's day, he likely altered an older piece
known as "Tattoo," a French bugle call used to signal "lights out," into the call we now know as 'Taps.'
(Alternatively, he wrote the whole thing from scratch, a possibility not at all supported by his lack of
musical background and ability.)
Whether he wrote it straight from the cuff or improvised something new by rearranging an older work,
Butterfield brought 'Taps' into being. With the help of his bugler, Oliver W. Norton of Chicago, the concept
was transformed into its present form. "Taps" was quickly taken up by both sides of the conflict, and within
months was being sounded by buglers in both Union and Confederate forces.
Then as now, 'Taps' serves as a vital component in ceremonies honoring military dead. It is also
understood by American servicemen as an end-of-day 'lights out' signal.
When "Taps" is played at a military funeral, it is customary to salute if in uniform, or place your hand over
your heart if not.

CHITTIM, Kendall H., (Ken), NG/RA28028248, E2-E4, 059, Det 4, JN60-MY61, 2119 Laurance Ct,
Crofton, MD 21114, 410-721-1989, no email, DOB: 1 January 1939 at New Castle, WY., DOD: 23
September 2004. The following information is from: Joe Saukas, Det 4, 60-61, who lives at Elliott City, MD
21042, 410-418-9399, 1939josephqzw@comcast.net:
Kendall Chittim, 65, a 27-year resident of Crofton, died of cancer on 23 September 2004 at Anne Arundel
Medical Center after a three-month illness. Born January 1939, in Newcastle, Wyoming, Ken Chittim
attended Mesa Junior College in Grand Junction, Colo. and The University of Maryland and served in the
National Guard from 1957 to 1960 and the Army Security Agency from 1960 to 1969. Was a non-morse
operator at Det 4 in Sinop, Turkey. Was on courier duty with Captain Dirkx and arrived at the Det 4 front
gate after the young Turk soldier was accidentally shot by another Turk. Was in the guard shack when the
Turks rioted and broke every window with rocks. Later worked for the National Security Agency as an
analyst from 1970 to 1995 and the Queenstown Harbor Golf Course from 2001 to 2004. Those of us who
worked with Ken Chittim both in the military and the civilian world will miss this outstanding person. Others
who mentioned Chittim are: Nelson Murray of Det 27 and Cliff Gissell of Det 4.

SHATZER, Charles T., RA13264597, E7, NCOIC Special Services, Det 27, AP62-JL64, (Dot), 2903 Aein
Rd., Orlando, FL 32817, 407-277-2934, chasdot407@aol.com SFC E7 Ret. DOB: 22 May 1930 at
Chambersburg, PA., DOD: 21 September 2004 at Winter Park Memorial Hospital in Orlando, FL. Contact
their daughter Dixie at d.l.rooks@att.net
See shatzer.1 attachment.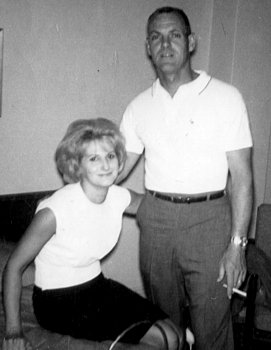 This photo of SFC Shatzer & his wife Dot was taken at a New York City hotel
shortly after they arrived from Det 27 in June 1964. Charles was 34 years old in this photo. Time waits for
no one and I, gH, want to thank Dixie Rooks for her help in locating and introducing her Mom and Dad
Shatzer to the

THE MAILBAG IN ALPHABETICAL ORDER OF THOSE LISTED HEREIN
BARBIERI, Bob, Det 27 & 4-4, 66-69
BERGMANN, Chuck, Det 27, 66-67
CAMMACK, Maurice, Det 27, 57-59
COMROE, Mike, Det 27, 61-62
ELDRIDGE, Frank, Det 4, 61-62
FOGLE, Phil Det 4 & 4-4, 70-71
GLUBKA, Roger Det 27, 64-65
HARBER, Jim, Det 27, 62-63
HUNT, Carlos, Det 4, 58-59
KELLY, Phil, Det 27, 62-64
KJOLLER, Jon, Det 4, 58-59
LANIER, Joe, Det 4, 57-58
LAZZARA, Tom, Det 27, 63-66
NEARPASS, Bob, Det 27, 64-66
PHILLIPS, David L., Det 27, 66-67
PULLEY, Kerry, Det 4, 67
RICHTER, Ralph, Det 27, 66-67
RINKER, Rocky, Det 4, 79-80
ROOSEVELT, Dick, Det 4, 59
SACKS, Bob, Det 4, 69-70
SWORDS, Jerry, Det 4, 58-59

BARBIERI, Robert G., YOB: 1944, RA14911420, E3-E5, 05H Det 27, AU66-OC67 Det 4-4, OC67-JA69,
(Donna), 4112 Whitewater Dr., St. Charles MO 63304, 636-447-3038, t.barbieri@sbcglobal.net Gary
Jorgensen and others had mentioned Barbieri's name, but didn't find until it was posted on the ASALIVES
website. Contacted on 30 October 2004 and had a lengthy chat. Bob's wife Donna also was in Ankara and
Karamursel. Both enjoyed their stay in Turkey and would like to take a vacation to Turkey in the future and
intend to attend the 2005 reunion at San Antonio, TX.

BERGMANN, Chuck (JC) YOB 1943 RA15733827, E5, 058 Det 27, MY66-DE67, (Helen), 29813 Foote
Rd., Bay Village, OH 44140, 440-871-5346, cbergmann@insp-eng.com - Hi Everyone. This is to inform
that I will have jcbergmann@cs.com closed down on December 31, 2004. Please make sure you have my
other e-mail address in your system. My other E-mail address is Cbergmann@insp-eng.com

CAMMACK, Maurice E3-E5 722 Det 27, 57-59, (Katie), 3024 E. Gallman Rd., PO Box 118, Gallman, MS
39077, 601-892-4597, mcammack@direcpc.com - Elder, Just happy the way things turned out for our
country. I am slowly getting better - Now in Physical Therapy 3 times a week and seem to be doing better.
Of course its always tough to make chrome out of rusted pigiron! Looking forward to resumption of the
DOOLs. I last received one on Sept 11 and will enjoy reading about the reunion. I saw on another site that
we are planning one for 2005 in San Antonio and I am going to make plans to attend - if the rest of the
world will cooperate. Best wishes to you and the Mrs. Have you gotten another dog yet? We hope so,
because after the loss of a family member like we both have endured, a young face is a good thing. We
replaced our last Scottie with two toy poodles, and they now run the house - hands down. Take care,
Maurice and Katie Cammack

COMROE, Mike YOB 1939 RA13693057 E4 059 TK#4 Det 27, JL61-22DE62, (Jane), 205 Pinetown Rd.,
Audubon, PA 19403, 610-666 7402, pennstateblue@enter.net - Merhaba gH: Enjoyed seeing you again.
Anyone tell you that you get better looking each year! Elder, I need a favor; Do you have the email address
of Don Sims, who was at the 2004 reunion. I want to thank him for a gift he gave me. (Its
major.sims@juno.com). . Thanks for your help. By the way, my wife, Jane, broke her right foot on the
steps of the Capitol in Nashville the Monday after the reunion. She is now in a walking cast and
on disability for 4-6 weeks. Outside of that it was a great reunion and a great vacation. Best regards, Mike
Comroe

ELDRIDGE, Frank YOB 1941 RA18521521 E4-E5 283 Det 4, FE61-MR62, (Arlie), 8219 Lone Bridge Ln.,
Humble, TX 77338, 281-540-3478, arlieins2@earthlink.net

FOGLE, Phil, YOB: 1947, RA11709755, E4-E5, 05K, Det 4 & 4-4, MR70-DE71, (Sidney), 506 S. Liberty St
West Unity, OH 43570 419-924-2265, cadet100@adelphia.net. Found Phil Fogle on the ASA LIVES
website and called him on 30 October 2004. Enlisted for the ASA on 22 April 1968 at Bowling Green,
Ohio. Took basic at Fort Dix and then on to Devens for the 05H/05K school and was awarded the 05K
MOS. Sent to Sinop for a few months and then was transferred to Det 4-4 at Karamursel. His wife, Sidney,
joined him there and they lived at Yalova before moving into government quarters on the Air Force base at
Karamursel. Participated in all the sports program at 4-4 and was the QB on the 70 and 71 tackle 4-4
team. Remembers the CDR, Maj Frickey, WO Hardee, Dave Bugar, Wiley Farler, Ed McCants, Mike
(Atta-Perk) Perkins- the only one allowed to wear a beard at 4-4 because of skin infections. While at Sinop
remembers when Neil Armstrong was walking on the MOON and the Turk laborers on the post didn't
believe that such a feat was possible and suggested that it was make belief just to impress the Russians.
At the same time the Turks were using oxen to plow the fields and Phil still relates the story of the oxen
and the moon landing to any one who will listen. Enjoyed their stay at Det 4-4. After his ASA tour -
graduated from Bowling Green University and has been a Special Ed teacher ever since including
coaching high school sports. Will send team football photo's.

GLUBKA, Roger A (Butch) YOB: 1944 RA17664822 E1-E3-E1 72B Det 27, FE64-JL65, (CW3 Michelle),
7353A Ireland Cir., El Paso, TX 79930, 915-562-9560, rglubka@elp.rr.com - Elder, It was nice speaking
with you for the first time, since we have been communicating by email for a few years now. I notice some
of the responses to the DOOL are under the impression that the reunion is an "ASA" affair; correct me if
I'm wrong but isn't it for anyone who served at Det. 4 or Det. 27? If that individual who you spoke of can
get next years reunion started in San Antonio, I would assist him the best I could from El Paso.

HARBER, Jim, YOB: 1943, RA14770172, E3-E5, 058-Tk 1, Det 27, 19MY62-27OC63, (Becky), 110 Sable
Trace Trl., Acworth, GA 30102, 404-771-3074, jimharber@juno.com - Elder, As it stands at this moment,
we will be in San Antonio in 2005, and will be looking forward to seeing you and Patty. Who knows, maybe
I will have that Corvette at that time. Yes, I would have had it on my March birthday this year, but Becky's
health took priorities. She should be through with all of her ailments soon. This next Surgery will have a
longer recovery time than the 5 Bypasses in August..... but she is a positive & strong willed person. Better
close, have a long day at hospital tomorrow.... Later
HUNT, Carlos E., YOB: 1937, RA18537345, E2-E4, 058, Det 4, 19MR58-MR59, (Frankie), 10215 Hwy
79E, Henderson, TX 75652, 903-889-2391, cehunt79@aol.com - Thanks for the photos! We really
enjoyed the reunion and plan on being at the 2005 "blow out". Do you have some names and info on other
Turkey ASA members that are located in the San Antonio or Austin Area? You will be getting a photo disc
soon and the video that I made.
We had a great visit with Jon and Darlene Kjoller last week. He seemed excited about doing the ASA
reunion. We visited the Menger Hotel in San Antonio and was really impressed. It has the best location in
town and is a very nice hotel. I am sure that everyone will be impressed. The hotel's east entrance is only
50 feet from the RiverCenter Complex and it is across the street from the Alamo.
Hope everything is well in Pennsylvania! Carlos and Frankie Hunt

KELLY, Phil, YOB: 1944, E4, S2, Det 27, DE62-MY64, (Donnie), 1225 Pony St., Ridgecrest, CA 93555,
760-377-5619, res037jb@gte.nert see http://www.tuslog.f2s.com/kellyp/kellyp.htm - Thanks for sending
along the 2004 ASA Turkey reunion pictures. While we aren't getting out to any of the reunions, we are
glad that some can. Maybe after next Summer and retirement we can make one.
[Phil and Donnie attended the first two ASA Turkey reunions- - -gH]

KJOLLER, Jon YOB: 1938 RA15578113 E3 058 Det 4, JL58-AU59,, (Darlene), 993 Rosemary Dr., New
Braunfels, TX 78130, 830-625-1064, kjoller@the-cia.net -
BIO
I enlisted for the ASA at Cleveland, Ohio after taking tests. After taking the oath at Cleveland we were
bused to Fort Knox for basic. I took the little code test during basic and it seems that was enough to go to
058 at Devens. I graduated in May, 1958 after passing 25 wpm and got my choice of Germany and was
assigned to Baumholder in July 1958. Remember that we spent a couple of weeks doing the maintenance
work, cutting grass, etc before being assigned to a trick. I don't remember the trick I was on but it seemed
a daily routine of forming up, marching to operations, back again and then chow, EM club or walk into
town. We were all so new that none of us really knew what was going on yet. I know I hit it off with the
Trick Chief and he put me in a plum spot...the center console copying some brief but fast transmissions.
The first few were gone before I even hit the MILL and I was just getting sharp when we were ordered out
to Turkey. Some of us did manage to take a pass to Paris one weekend where we went to the naughty
parts of town and did all the things guys would do. I remember it was a bus ride and it didn't seem too far
to get there. Then the first thing we knew we were bused to Frankfurt and boarded a plane to Ankara with
a stop in Rome. We arrived in Ankara in the middle of the night and it looked (from the air) to be big and
modern. We awoke the next morning to a very different sight and sounds.
The frightful morning prayers and smells let us know we were in a really
different part of the world. After the necessary processing we boarded a bus for a very long day to Sinop.
The bus ride was laborious and yet exciting because of the country we were seeing as well as the people
we encountered. This trip seemed to be a common denominator for all the 058's of the 50's and early 60's
sent to Sinop. Upon first arriving they didn't have room for us so we got bunks in the middle rows both in
the Quonset huts and the newer wood barracks that were being built. During that time a number of us got
jaundice from the Turkish kitchen help who didn't use proper hygiene after using the outhouses. After
awhile were moved into our own barracks and became more comfortable. I thought Sinope was abit of an
adventure, I was impressed with the wind and mud but all in all I was okay with every thing and had no
complaints on much of anything. Probably the most uncomfortable thing I did was the guard duty during
the winter and out in the middle of nowhere but hey most of us had to do it. Our mission was twofold; one
side of ops was focused on the Russian space shots and the other side copied Russian military. I copied
the military side. Once I found out who I was copying, Moscow, Sevestapol, etc I both enjoyed my side
and found it challenging. Don't let anyone tell you that a monkey could do this work because he couldn't
have found those signals through all the air noise and static. I remember two call sign that were mine most
of the time...RSV de RSS, others I don't remember. Occasionally I worked with transmissions that were
both code and voice so I had a linguist tapped in while I copied and he would switch to tape when voice
came on. I enjoyed that. Spare time centered around the EM club, lots of pool shooting, cards, and a few
beers. I wasn't a big drinker. On New Years eve of 1958 I do remember drinking too many screwdrivers
and passing out, then I remember coming to being dragged back to the barracks, totally helpless and
unable to move. All I could think of was the shine on my boots was being destroyed by being dragged toe
down on the rocky mud. I was violently ill and could not work my shift at midnight and to this day I'm
careful not to overindulge because of that experience. We also did alot of hill sightseeing and exploring. I
remember I bought a Falcon in town and brought it to the barracks thinking I could keep him next to my
bunk. I finally had to find a cave to put him and he was quickly stolen. Most of the guys I ran around with
were; Ted Lowery, Robert McCreary, Ken Ruehl, Steve O'Donnell, Ellis Huddleston and Dale Tier. From
Sinop I went on to the 316th ASA Bn at Camp Wolters, TX. The 316th was a STRAC outfit with our
equipment mounted on trucks and APC's suitable for closer support to any frontline. I was discharged at
Camp Wolters, TX, near Fort Worth in August 1960. After my discharge I went on to college, graduated in
Fine Arts and then came to San Antonio. I was a curator with the Univ. of Texas for 15 years. I was
definitely a part of the Lebanon situation. I remember it was a very fast and abrupt
situation for us. I know I certainly regretted not staying in Baumholder. Darlene and I got married in 1987
and moved to New Braunfels from San Antonio and we look forward to hosting the 2005 ASA Turkey
reunion in San Antonio.

LANIER, Joe L YOB: 1936, RA14567428, E4, 760, Signal Supply, Det 4, AP57-MR58, 216 Valley One Dr.,
Winnsboro, SC 29180, 803-482-6954, no email.

LAZZARA, Tom, YOB: 1942 RA14801553, E3-E5, 058, Det 27, JN63-FE66, 556 Central St., Lot 76,
Leominster MA 01453, 978-534-7051, tommylazzara@msn.com. Bill and Alice Wren gave me Lazzara's
name and I found him on switchboard. Contacted Tom Lazzara on 30 October 2004 and had a very
lengthy and interesting chat. Where to begin as we talked about so much regarding Tom's tour of duty as
a 058 at Manzarali Station. Said that one nice thing about this time of year - that he gets to spend more
time playing with his computer, not that that he's great at it, but just like ditties... Hr can hunt and peck, like
most of us. Tom enlisted in 1962 at Jacksonville, FL for 3 years of ASA duty. Took basic at Fort Jackson,
then on to Fort Devens for ditty-bopper training. While at Devens Tom and his first wife, Kay, lived in
Shirley, MA. Their neighbor was Bill and Alice Wren and they became close friends. The Wren's were
newlyweds at that time. Bill Wren was attending 982 training the same time as Tom Lazzara was in 058
training. On the week-ends the Wren's would drive to Maine and the Lazzara's would catch a ride with
them as far as Portsmouth, NH. After Devens was assigned to Det 27 as was Bill Wren. Remembers
being notified by Maj Gibbs that his infant son had died and that the CQ was Sid Leavitt, his roommate,
from New Hampshire when he was notified. His Emergency Leave took 4 days to get to the states and
that his son was already buried. Upon his return was again assigned to Trick #2 where 2LT Jud Reynolds
was the Watch Officer. Has vivid memories of Lt Reynolds and some of the things that he did. The
Company commander was Maj G.G. Gibbs and later CPT Jim Reilly who Tom later ran into when Reilly
was a LTC and didn't remember Lazzara. Said that Reilly did a lot of stuttering. Remembers that the First
Sergeant was Francis X. McCormick and that Mrs McCormick was a small Italian lady that wore her hair in
a bun and that she was probably the most enthusiastic one-arm bandit player at Det 27 or at the NCO
Club in Ankara. The McCormick's made Leominster their retirement home as did Tom Lazzara. Anna
McCormick frequented the Friendly Restaurant after Francis passed away in 1999 as did Tom and Kay
Lazzara. Tom initiated communications with Anna and thereafter they've remained friends even though he
hasn't seen her lately. Thinks that one of the McCormick's son has a business somewhere in Turkey. The
NCOIC of the 058's was SFC E7 Harold A. Morris whose nickname was HAM which was his initials. Said
that Morris was married but elected not to bring his family to Turkey. Morris was a very good 058 and
spent a lot of his off-duty hours at operations intercepting especially the faster and harder signals to copy.
Said that Morris was from the Cape Cod area. Remembers Harry Miller, another 058, always bugging
Ham Morris about being promoted to SP4. It wasn't long before Sgt Morris was kidding Miller that he was
being promoted or that he would be promoted soon. Another promotion memory that Lazzara remembers
is that of a 058 draftee named Dennis Bloom who was promoted to SP4, but was upset and more-or-less
went off the deep end and wondered why he, a draftee, was promoted and 058's like Miller wasn't.
Remembers an 058 named John Dickens who never got higher then PFC. He was a good 058 but was
unlucky with the chain-of-command. There was a shortcut from the NCO Club to the barracks that was
thru the building that housed the Post Office, PX and Snack Bar. The door was locked that night and he
broke thru. They reduced him in rank as the building held the Post Office. John was very easygoing, most
breaks he would venture out in the economy. Hitchhiking his way to wherever he could get thru, halfway
thru his break he would turn around and hitchhike back to the site. Also remembers Bill Cook who was a
friend of Bloom's. Remembers another 058 named Jim Miller who was referred to as "Old Man" who later
went to OCS. Also another 058 old-timer named Gene Goethe who was from Ayer, MA.
Also remembers John Lampe, a good basketball player. Believes that Lampe spent a lot of his time TDY
after being drafted by the USASAEUR "Big Blue" for his skill in basketball. One of special interest was an
SP4 05H named Jim Rhodes who was at Det 27 64-65. Assigned to VHFS and married a girl named
Cathy from Marshall, VA. Jim was originally from N. Carolina. Some of us have tried to track him down in
the past without success. Also there in the 64-65 time frame was an 05H named Dave Gray. He also went
to VHFS and ETSed. Believe he is in Tennessee. During his time at Det 27 they did not have access to
Lake Golbasi for R&R purposes. Instead a pool was built at Manzarali for the troops to use. Tom informs
that Kay left him upon his return from Udorn in 1974, divorced in 1977. Remarried in 1979 to Terry and
she passed away in 2001, sorely missed but no longer suffering and in pain.
Tom informs that he called Bill and Alice Wren on 31 October 2004 at the number I gave him and they got
reacquainted. Also remembers John Lampe, a basketball player Believes that Lampe spent a lot of his
time TDY after being drafted by the USASAEUR "Big Blue" for his skill in basketball.
After I sent u a msg earlier, realized that I forgot to mention that Wes had been to Turkey in the past year
for business reasons. Don't have much info other that he went, he was supposed to amplyfy on details but
has not done so yet. GULE GULE Tom Lazzara

NEARPASS, Bob, YOB: 1945, RA12701995, E3-E5, MP, Det 27, DE64-DE66, (Lorraine), 111 Hope
Crossing Rd., Belvidere, NJ 07823, 908-475-3461, nearpass@accessgate.net - Elder a good article about
Turkey "Turquoise Coast" is in the 20th Anniversary Issue of National Geographic TRAVELER OCT 2004
issue. It was very interesting for Lorraine and I because a couple of years ago we took our second tour of
Turkey this time along the Med. and we took a Blue Cruise. The Cruise was for 7 days and there were a
total of 18 others on the "GULLET" and I have to tell you we have never had a better time. Take care. Bob

PHILLIPS, David L., YOB: 1944, RA25511776, E4-E6 98C Det 27, 66-67, (Cookie), 4915 Decatur St, Lake
Charles, LA 70607, 337-474-9205, cell 337-515-9392, dlphil@cox-internet.com - Joined ASA 1964 -
Served TUSLOG Det 27, USASATC&S (3), TRR, Phu Bai, 407thRRD, NSACSS, CSG Heidelberg. Major
Accomplishment - Helped write "Chicken Soldiers from the Sky. Promised to write BIO and send photo's.

PULLEY, Kerry W RA14902580 E3-E4 05K Det 4, AP67-AP68, 615-453-3076, kerrypulley@aol.com &
kpulley@mtemc.com - Kerry sent me a Co A, Det 4 Unit Order#40, dated 31 May 1967 that promoted 74
PFC'S to SP4, and, of course, the DOR's varied. Of those 74 names, 70 were new names for the Det 4
MASTER ROSTER. Kerry Pulley's E4 DOR was 23 Nove3mber 1966. Thanks for the Huntsville reunion
and all you did. I knew no one from the time I was there, but by the time I left, I had made several friends
that I thought I had known for a long time. A year in sunny Sinop will do that to you. Take care, Kerry

RICHTER, Ralph, YOB: 1944, RA15734622, E5, 05K, Det 27, NO66-NO67, (Linda), 9152 Burgett Rd.,
Orient, OH 43146, 614-877-4890, rrichter@usccs.com - Hope you and Patty enjoyed the reunion.
Knowing both of you, you had a great time. Linda, Lee and I are back from China and getting our newest
daughter, Andrea. She is almost two years old and just beautiful. Linda broke her leg on the Great Wall
our first full day of the two week trip, so maneuvering her around was an adventure, but we did it! Will
send you some pictures of the trip soon. Meantime, God bless. Ralph

RINKER, Rocky 33S Det 4, 79-80, rocky.rinker@verizon.net - Hello, My name is Rocky Rinker. I was at
Sinop from 1979-1980 as a 33s. I would love to hear from others from that era. Thanks, R

ROOSEVELT, Richard (Dick) E4 Det 4, 59, rhrconslt@earthlink.net
Subject: Cold War History TUSLOG Det 4 - Noel, As one ASA'er who flew missions with Navy P2V
Neptunes from Incirlik pre: EA-3B Sky Warriors, your history of Det 4 was brief but informative. In the next
to the last sentence in the article...."This reunion pays tribute to the men and women who served our
country as ASA, Air Force " etc. . I'd be happy to have the details of this "reunion" and if there is any
Organization associated with it. Thanks. Dick Roosevelt rhrconslt@earthlink.net

Noel Garland's reply: Dick, I am lucky to have a newsletter from the Detachment 4 group received every
month from the editor, Elder RC Green, who is a veteran of that group, where I borrowed the article which
was in this months issue, and felt it was worthy of sharing with my ASA contacts, and one former AFSS
veteran locally, plus some others who have interest in that period and service. I never was in that area,
instead was and am interested in the history of the ASA in the Far East, where I was stationed. Mainly at
HQ ASAPAC/FE in Tokyo from 1956 thru 1958. I just enjoy reading and learning about other ASAers
experiences all over the world, as you probably know we didnt know much about what every body else
was doing, even in our own building, much less than elsewhere in the Far East and certainly not
elsewhere. If it hadnt been my job to decrypt and encrypt messages there in the HQ Operations building, I
wouldnt have had any insight as to what was going on elsewhere. Being a lowly peon at the time, I was
lucky enough to be assigned trick chief duty as a private in my section, so got to handle the top secret
messages which were sent in a Flash mode, which later may have been known as "Critic," though we
never used that term in my section. It was mostly a hum drum job, except for those brief moments where
the s**t hit the fan somewhere else in the world and we thus became apprised of some most interesting
things going on elsewhere. Am including Elder in this message so he can get in touch with you with all the
details of their association and reunions. Noel

SACK, Bob YOB 1939 US/RA 537366778, NCO Club Mgr., Det 4, AP69-AP70, (Susan), 1088 Aubin Rd.,
Walla Walla, WA 99362, 509-522-1108, susansack@charter.net
Bob Sack BIO
Was drafted at Spokane, WA. Took basic at Fort Ord, CA and then completed COOK School at Ord
(94B). Was sent to Chitose in 1960 and remained there until 1965. Was caught up in the JFK extension,
but decided to re-up for 6 years. Received no bonus. After Chitose was sent to Fort Huachuca, AZ with
assignment to the 52nd ASA Test and Evaluation Center. Had 1 year and 9
months to go on enlistment when sent to Det 4 in Sinop as a 71L. Worked in Finance for 3 weeks under
the tutelage of LT Gregory George who had been a stock broker from New York. At that time a Sgt Frank
Luchs was running the NCO Club. He was an MP Sgt, but had a lot of trouble with alcoholism. There was
no need for a E6 71L in Finance and I was recommended by CSM
Christopherson and Sgt Harry Craft (Mr. Elint) to run the Det 4 NCO Club. At that time the club was 3K in
the RED, but when I departed the club had 9K in the bank. I also was able to purchase a 9 passenger
English Ford Van for club use and also for the troops to enjoy. Made many improvements to the club and
for this was awarded the ARCOM. Started up the then defunct Sportsman's Club which had a chartered
fishing boat in town to go shark and mackerel fishing. After Sinop was assigned to Fort Devens and
served there for 9 months and then was discharged as an E6 with 11 years active duty. Went back to
Washington State where I served in the Army Reserves and retired as an E7 (GS7 - AST). My total
military service was 28 years. After that worked as self-employed financial planner for 16 years. Now
working for wife on honey do list basis. Nice but stay employed with something out
of the house. Mahalo

SWORDS, Jerry M., YOB: 1938 RA24916198 E3-E4 058 Det 4, JN58-AP59 & 989/98J, Det 4, AU66-
JL67, (Joyce), 646 Davis Rd., Lebanon, TN 37087, 615-449-4857, swordjm@bellsouth.net SFC, Ret
SHORT BIO OF JERRY SWORDS
Enlisted for ASA duty in June 1957 at Jackson, MS. Took basic at Fort Belvoir, VA. Toot AIT at Fort
Devens, MA and passed 28 WPM with ease as he had been an amateur radio op befor enlistment
(WA5VNE). After Devens was assigned to Fort Bragg, NC and then to Det 4 in Sinop Turkey. Rode to
Sinop from Istanbul in the back of a deuce and a half. Enjoyed his tour at Sinop. Said that it was Dewey
Seagraves who was a former bricklayer from North Carolina who was responsible for getting the Det 4
chapel project off the ground. Remembers Jim Boyte also being involved. After Sinop assignment got out
of the army as a E4 and tried civilian life from April-November 60. Decided to re-enlist as a E4 and was
sent to Devens for ELINT (98J) training.

WAITE, Daryl L., E3-E4, Det 66, DE63-JA65, (Hope), 33 N. Washington, Carthage, IL 62321, 217-357-
2884, k9jpq@hotmail.com
SEE FOCK ROCK attachment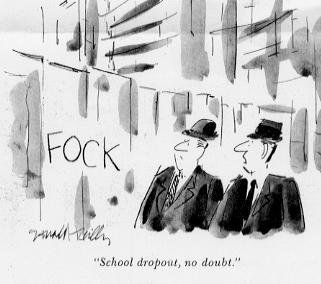 Elder: I have located the original Playboy cartoon that triggered the Fock Rock episode. I found that the
University of Illinois Library had a collection of Playboys, but was not worth the drive across the state to
research. Then, last week, saw an ad in local paper of someone wanting to sell a partial collection. Called
him, and he was willing to clip the cartoon and mail it to me, so can have a xerox copy on way shortly.
Also, he e-mailed it, but is apx 800 Kb file! If requested,
will e-mail from my tuslog1964 address. Might mention, have K9JPQ and tuslog1964 addresses at
Hotmail and Yahoo. Have never had a spam on the tuslog1964 boxes, as they have never been used
much. I had no spam on main box until I entered a guest book! Daryl, Carthage, Il

WREN, William E., (Bill), YOB: 1941, E4-E6, 982, Det 27, 64-JA66, (Alice), Files Hill Rd, Thorndike, ME
04986, 207-568-3766, no email. Dave Phillips gave me Bill Wren's name. Contacted on 29 October 2004.
Enlisted in the Regular Army in 1959 at Bangor, ME. After first hitch got out and 3 months later re-upped
for ASA. Sent to Fort Devens for 982 training and then to Turkey for duty at Det 27. Alice joined Bill in
Turkey and they lived on the economy in Ankara. Both look back on their stay in Turkey with a smile on
their face. Bill retired in 1981 as a Master Sergeant E-8 and moved back to Maine where they moved "way
out into the sticks with the moose, bear, deer and other animals." Alice has photo's of Tom Lazzara,
Ronnie and Barbara Belk, Don and Toni Manersich, Pat and Sherry Daniels, Harry Mitchell, Dave and
Linda Donnelly and Phil & Betty Wiles. They do not have internet service and would like to hear from any
of their old Manzarali friends.

NATIONAL CEMETERY ADMINISTRATION UPDATE 01: The Department of Veterans Affairs which
operates 120 of the 136 national cemeteries has named the new national cemetery in the Detroit area the
"Great Lakes National Cemetery," and the one in the Atlanta area the "Georgia National Cemetery."
Veterans with a discharge other than dishonorable, their spouses and eligible dependent children can be
buried in a national cemetery. Other burial benefits include a burial flag, Presidential Memorial Certificate
and a government headstone or marker - even if they are not buried in a national cemetery. VA, now in the
midst of its largest cemetery expansion since the Civil War, operates 120 national cemeteries in 39 states
and Puerto Rico, 33 soldiers' lots and monument sites. More than 2.5 million Americans, including
veterans of every war and conflict - from the Revolutionary War to the current war against terrorism - are
buried in VA's national cemeteries on more than 14,200 acres of land. Information on VA burial benefits
can be obtained from national cemetery offices, from the Internet at www.cem.va.gov or by calling VA
regional offices toll-free at (800) 827-1000.
Georgia: The 775-acre site Georgia site is located in Cherokee County approximately 40 miles north of
Atlanta. Nearly 400,000 veterans and their families live within 75 miles of the site. Currently there are no
open national cemeteries in Georgia. The two closest open VA national cemeteries are Chattanooga
National Cemetery, 118 miles away in Tennessee, and Fort Mitchell National Cemetery, 130 miles away in
Alabama. The 110-acre initial construction phase calls for 17200 full-casket gravesites,12000 pre-placed
crypts, a 3000-unit columbarium, 765 sites for in-ground cremated remains and a scattering garden for
cremated remains. The plan also includes construction of an administration and maintenance complex,
three committal service shelters, a public information center with electronic gravesite locator and public
restrooms, a cemetery entrance area, flag assembly area, memorial walkway and donations area and
infrastructure elements including roadways, landscaping, utilities and irrigation. Construction is estimated
to begin in late 2004 and burials are expected to begin by late 2005 in an initial burial site to allow burials
while cemetery is under construction.
Michigan: The 544-acre Michigan site is located in Oakland County, approximately 45 miles northwest of
Detroit. Nearly 460,000 veterans and their families live within 75 miles of the site. Currently, the closest
open VA national cemetery is Fort Custer National Cemetery, located 114 miles away in south central
Michigan. The 22-acre initial construction phase calls for 6500 full-casket gravesites, 5200 pre-placed
crypts, a 1700-unit columbarium and 1750 sites for in-ground cremated remains. The plan also includes
construction of an administration and maintenance complex, two committal service shelters, a public
information center with electronic grave site locator and public restrooms, a cemetery entrance area, flag
assembly area and infrastructure elements including roadways, landscaping, utilities and irrigation. Burials
are expected to begin during mid-2005 in an initial burial area, separate from the overall construction
project to allow for burials to begin during construction of the cemetery. The cemetery staff will conduct
initial operations from a temporary office, committal service shelter and equipment shed until the
construction is completed. [Source: VA News Release No. 08-07-04 dtd 16 AUG 04]
VA BURIAL BENEFITS: Burial in a VA National Cemetery: Members of the armed forces and veterans,
their spouses and dependent children may be buried in any of VA's national cemeteries with available
space. There currently are 120 national cemeteries across the nation and 83 have available grave space.
More information is available at www.cem.va.gov <http://www.cem.va.gov/> .
Burial in a Non-VA Cemetery: Deaths of active-duty members are not covered by VA's financial burial
allowance benefits, since the military services assist survivors with funeral expenses and the cost of burial
in private cemeteries. If a family wishes to arrange burial in a non-VA cemetery, VA will provide a
headstone or marker for the grave.
Burial in a State Veterans Cemetery: Although not a benefit provided by VA, burial in a state veterans
cemetery is an option available in many states for those who die on active duty. Some states have
residency requirements and may impose additional limitations.