From: "Elder RC Green" <ercgreen@yourinter.net>
Subject: DAYS OF OUR LIVES #142
Date: Tue, 3 Aug 2004 21:53:36 -0400
MAIL-call - PRESERVING FORGOTTEN MEMORIES
This newsletter is intended for the use of the ASA TURKEY Veteran's. The internet has become so
outlandishly unreal that any disclaimer about this newsletter would be redundant. Your memoirs are most
welcome to the DAYS OF OUR LIVES and is an effort on my part to preserve the stories and memories of
ASA veterans who served in Turkey. Certainly it brings all ASA Vet's closer and it my goal is to collect and
to preserve the stories -- that we honor the ASA Turkey veterans and that we educate future generations
about what it was like for us COLD WAR veteran's. When sending an email to me -
PLEASE include the word ASA in the subject line to insure that I open it and not mistake it for SPAM.
Please send along a photo with your BIO that will be included in the DOOL.
Go to http://dool-1.tripod.com to view the foto's in their proper sequence thanks be to Bill Simons, the Det
4 webmaster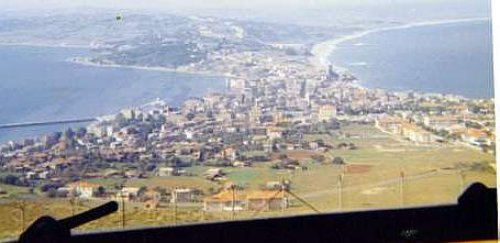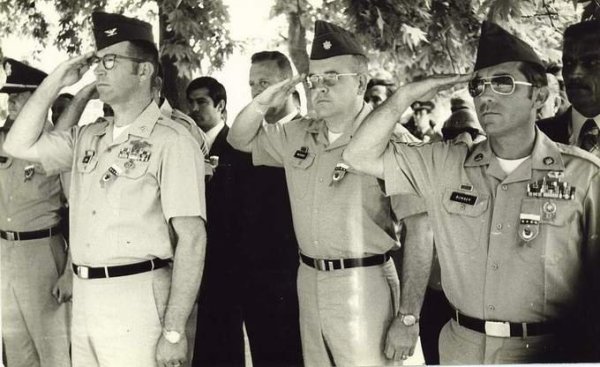 Sinop...Col Arena, LTC MacKinnon & CSM Bowser

Did y'all know that:
1. PUZZLE OVER THIS STATEMENT BEFORE PROCEEDING - Some people come and
go in our lives, like passing ships, nameless faces, never meant to be part of our
lives, but they are. Friends share simple, ordinary times in our lives, moments that
become memories that stay in our hearts forever and we will never, ever be the
same........ Author Unknown
2. If everything seems to be going well, you have obviously overlooked something.
3. The turnover rate at Manzarali was 18 months.....
4. If U think you're fat, U probably are!
5. To steal ideas from one person is plagiarism; to steal from many is research.
6. Turkey provided a growing up sense for all the GI teenyboppers.....(18-19)
7. Until the late 60's negros regarded the term "black" as racist!
8. I can either ask U to do something or tell U how I want it done - not both!
9. Pin-ups occupied space in wall-lockers until inspection's!
10. I've forgotten some of the Turkish gestures, obscene or otherwise.....
11. A weasel word is used to evade or retreat......
12. Few events in our lives compare in scope or significance with Turkey.....
13. Some vet's sneer and mumble at my gobbledygook news-letters....then, so be it!
14. I'm basically a stubborn person; I just keep trying different methods to reach out
to y'all until I find something that works.
15. I shud have started the FOCK Rock series much sooner as it really brought a lot
of people out of their hibernation nests .

TOMB OF THE UNKNOWN INFORMATION:
1. How many steps does the guard take during his walk across the tomb of the
Unknowns and why?
A: 21 steps. It alludes to the twenty-one gun salute, which is the highest honor given
any military or foreign dignitary.
2. How long does he hesitate after his about face to begin his return walk and why?
A: 21 seconds for the same reason as answer number 1.
3. Why are his gloves wet?
A: His gloves are moistened to prevent his losing his grip on the rifle.
4. Does he carry his rifle on the same shoulder all the time, and if not, why not?A: He
carries the rifle on the shoulder away from the tomb. After his march across the path,
he executes an about face, and moves the rifle to the outside shoulder.
5. How often are the guards changed?
A: Guards are changed every thirty minutes, twenty-four hours a day,365 days a year.
6. What are the physical traits of the guard limited to?
A: For a person to apply for guard duty at the tomb, he must be between 5' 10" and 6'
2" tall and his waist size cannot exceed 30.
Other requirements of the Guard:
They must commit 2 years of life to guard the tomb, live in a barracks under the
tomb, and cannot drink any alcohol on or off duty for the rest of their lives. They
cannot swear in public for the rest of their lives and cannot disgrace the uniform
{fighting} or the tomb in any way.
After two years, the guard is given a wreath pin that is worn on their lapel signifying
they served as guard of the tomb. There are only 400 presently worn.
The guard must obey these rules for the rest of their lives or give up the wreath pin.
The shoes are specially made with very thick soles to keep the heat and cold from
their feet. There are metal heel plates that extend to the top of the shoe in order to
make the loud click as they come to a halt.
There are no wrinkles, folds or lint on the uniform.
Guards dress for duty in front of a full-length mirror.
The first six months of duty a guard cannot talk to anyone, nor watch TV.
All off duty time is spent studying the 175 notable people laid to rest in Arlington
National Cemetery.
A guard must memorize who they are and where they are interred. Among the
notables are: President Taft, Joe E. Lewis {the boxer} and Medal of Honor winner
Audie Murphy, {the most decorated soldier of WWII} of Hollywood fame.
Every guard spends five hours a day getting his uniforms ready for guard duty.
ETERNAL REST GRANT THEM O LORD, AND LET PERPETUAL LIGHT SHINE UPON
THEM.
The tomb has been patrolled continuously, 24/7, since 1930.

ASA ARIZONA REUNION INFO
The Arizona ASA Reunion will be held 12-15 August 2004 at Payson Elks Lodge, Airport Road and Highway 87,
Payson, AZ.
POC: Jack Waer, 928-476-2327, jackwaer@cybertrails.com
2004 ASA TURKEY REUNION
16-18 SEPTEMBER 2004
ATTENDIES LIST AS OF THOSE REGISTERED TO ATTEND OR HAVE SAID THAT THEY WILL BE
THERE AS OF 1 AUGUST 2004
ANTONELLO, Louis F. (TONY), YOB 1937, RA13576417, E6-E7, 059/05K, Det-27, Jul 65-Feb 68, Gvmt
Qtrs 206C; Det-4, Sep69-Sep70, (Valerie), 12257 Wye Oak Commons Circle, Burke, VA 22015, 703-239-
1739, tonyvalanton@aol.com - PAID
ASPER, Richard A (Rick) 1LT S2 Det 4, 66-67, (Carol), 1485 N.E. 57th Ct., Ft Lauderdale, FL 33334, 954-
491-0855, pilot143@aol.com
ASPINWALL, Paul C YOB: 1942 2LT-1LT 9620 Supply Det 4, 12JA65-22DE65, 14 Quail Ridge Dr.,
Madison, WI 53717, 608-831-0670, asp@us.ibm.com - PAID
BANTA, William M (Bill), 352, DET 4, 66-67 (Glenda), 1709 Augustine Drive, Lady Lake, FL 32159, 352-
750-4153, thebantas@thevillages.net
BENDER, Bill YOB: RA E4 05K Det 4-4 JA70-JL71, (Dawn), 6700 SW 113th Pl., Ocala, FL 34476, 352-
854-9122, 1-800-877-3367, email pending
BOYTE, Janet Widow of Jim Boyte, CARTHAGE, NC - See entry in Mail Call section.
BOYTE, Tim, son of Jim Boyte
BOYTE, Steve, son of Jim Boyte, Silver City, NC
CAMMACK, Maurice E3-E5-10NO58 722 Det 27, 57-59, (Katie), 3024 E. Gallman Rd., PO Box 118,
Gallman, MS 39077, 601-892-4597, mcammack@direcpc.com
CARRICK, Ernie YOB: 1936 RA25358534 E3-E4 Personnel Det 4, NO57-OC58, (Betty), 6111 Fairfield
Dr., Huntsville, AL 35811, 256-852- 6180, ecbccar@surfbest.net - PAID
COMROE, Mike, YOB: 1939, RA13693057, E4, 059, TK#4, Det 27, JL61-22DE62, (Jane), 205 Pinetown
Rd., Audubon, PA 19403, 610-666-7402, pennstateblue@enter.net - PAID
CRAWLEY, Glenn S., Det 3-2, USAF, Samsun, 61-62, (Jan)
COX, James R. (Jim) YOB 1943 RA14820047 E4-E5 95B MP Det 4, MR66-FE67, (Vicki), PO Bpx 2424,
Gadsden, AL 35903, 256-452-0666., wingwauker2@juno.com
DAVIDGE, Gordon F RA16654687 E3-E4 059 BPED 26JA60 ETS 25JA63 Det 27, NO60-NO62, 10915 E.
Goodall Rd., Lot 460, Durand, MI 48429, 810-621-5296 and 4236 Avanti Cir., New Port Richey, FL 34655,
727-375-5402, pgdavidge@att.net - PAID
DUBICKI, Walter L E5 058/9 Det 27 DE61-JN63 058/9 Trick Chief #1, (Beverly), 6701 Tamarind Ct.,
Louisville, KY 40219, 502-969-1534, wdubicki@aol.com - PAID
EDWARDS, Melvin (Fobby & Eddie), YOB: 1935, RA24906073, E4, Motor Pool, Det 4, AP57-1MR58,
(Doris), 210 Bradford Pl., West, Richland, MS 39128, 601-420-5110, no email - PAID
ELDRIDGE, Frank, YOB: 1941, E4-E5 283.10, Det 4, FE61-MR62, (Arlie), 8219 Lone Bridge Ln., Humble,
TX 77338, 281-540-3478, arlieins2@earthlink.net - PAID
ELSBERRY, George P., (Joe), RA14758836, E3-E5, 054.20, Det 27, FE63-OC64, (Darby Ann), 2228
Military Rd., Columbus, MS 39705, 662-327-4300, gpe42@cableone.net - PAID
ERICKSON, Ron, YOB: 1940, RA17575612, E4, 059, Det 27, MY61-DE62, (Kathy), 17204 E 37th
Terrace, Independence, MO 64055, 816-373-3349, rke3349@cs.com - PAID
FEAGIN, Glenn YOB: 1933 CPT CO Det 4-2, JN63-NO64, (Barbara), 16911Melbourne Dr., Laurel, MD
20707, glennfeagin@mris.com - PAID
FORBUS, James (Jim) YOB 1938 RA14611142 E4 Supply Det 4, MR58-MY59, (Sara), 665 Bynum Acres
Dr., Anniston, AL 36201, 256-237-3345, gheeforbus@aol.com
GAZAWAY, John E3-E5 982 Det 27, NO62-MY65, 2074 Riverbend Rd., Plainville, GA 30733, 706-295-
5307, jeff_g@romanweb.com - PAID
GOSS, Norris L (Buck) YOB: 1933 RA24784643 E5 1709 Det 4, DE56-MR58, (Eleanor Rungo), 12421
Bears Den Ct., Jacksonville FL 32258 904-262-5081, buckgo@earthlink.net - PAID
GREEN, Elder RC (aka Al & Green Hornet- - -gH) E7 Det 27, 1-15MY61, JN66-OC67(Buyuk Elgi & qtrs
225-E, eff 18JA67) & 4-4, OC67-NO68, (qtrs 914-4), (Patty), 3094 Warren Rd., Indiana, PA 15701, 724-
349-7395, ercgreen@yourinter.net - PAID
GREEN, James A (Jim) YOB 1921 MAJ SigC CO Det 4, JN56-JN57, (Christine), 229 Bayou Woods Dr.,
Fort Walton Beach, FL 32548, 850-862-4063, jagreen6@cox.net - PAID daughter Kathy will attend with
Maj Green
GROBE, James J (Jim) YOB 1940 RA18576330 E3-E5 Spec Svcs Hq Co Det 27, 61-62, BPED 16JL59
ETS 15JL62, (Peggy Sue), 155 Cherry St., P.O.Box 951, Tuscumbia, Alabama 35674, 256-381-5351,
pjgrobe@webtv.net
HAMMETT, Stuart (Stu) YOB 1938 RA16589314 E2-E4 Supply Det 4, MY58-MY59, (Rita), 16222 Crego
Rd., Dekalb, IL 60115, 815-756-9095, shammett@tbcnet.com - PAID
HANNAH, James Rogers (Pappy) YOB 1935 RA14663535 Det 4, 74-75, (Mary Ann), 145 Robinson Cove
Rd., Leicester, NC 28748, 828-683-1668, hannahma@juno.com - PAID
HARGUS, Julian Duane (Zip) YOB: 1940 RA 17577760 711 & 059 E3-E4 Det 27 DE60-SE62, (Linda),
400 Acorn Dr., Jefferson City, MO 65109, 573-893-4267, ziphargus@yahoo.com
HEISS, John L III COL CDR Det 4, JL74-JL75, (Sally), 715 Puesta Del Sol Plz., Indialantic, FL 32903,
321-779-9600
HUNT, Carlos E YOB 1937 E2-E4 058 Det 4, MR58-MR59, (Frankie), 10215 Hwy 79E, Henderson, TX
75652, 903-889-2391, cehunt79@aol.com - PAID
JENKINS, Dwight L. YOB: 1936 E4 711 Det 4, MR57-MR58, (Carol), 13881 Rd 614, Philadelphia, MS
39350, 601-650-9156, no email - PAID
JONES, Herbert E (Ed) YOB 1944 RA18664602 E5 059 Det 27, OC62-MR65, (Florence), 30 Woodland
Hills Dr., Bismarck, IL 61814, 217-759-7773, hejones@escocorp.com - PAID
JONES, Ira J YOB 1942 E4 Det 27, 62-63, (Gale), Jacksons Gap, AL 36861, ijjoneskmc@yahoo.com
JENKINS, Dwight & Carol, Det 4, 58-59 - PAID
LANIER, Joe YOB 1936 RA14567428 E4 Signal Supply Det 4, AP57-MR58, 216 Valley One Dr.,
Winnsboro, SC 29180, 803-482-6954, no email
LARGE, Darrell CPT Det 4-2, 62-DE62, (Rheta), 583 Kumukahi Pl., Honolulu, HI 96825, 808-395-6825,
darrelllarge@aol.com - PAID
MELCHIORRE, Raymond J E5 Medic Det 27, 63-65, (Elizabeth), PO Bpx 569, Pattison, TX 77466, 281-
375-8891, raymondjoe@aol.com
MULHOLLAND, Jim, YOB: 1934, 2LT-1LT Elint O Det 4, AP56-JN57, (Joan), 4702 Hedgewood,
Bloomfield Hills. MI 48301, 248-855-9213, mulsy@msn.com - PAID
NEARPASS, Robert D E3-E5 MP Det 27, DE64-DE66, (Lorraine), 111 Hope Crossing Rd., Belvidere, NJ
07823, 908-638-7625, nearpass@accessgate.net - PAID
OWEN, John W., YOB: 1940, RA17652043, E3-E5, 98J, Det 4, JL64-JA66, (Janette), 6057 NE 130th
Ave., Elkhart, IA 50073, 515-367-3412, jwowen@dwx.com - PAID
PEETZ, Robert (Bob) Maj Adj Det 4, 72-73, (bachelor), 2746 Bloomsbury Ct, Woodbridge, VA 22192-
1205, 703-491-5781, no email
PETERSEN, Bruce H Det 4, 73-74
POSNER, Robert A., (Bob), 2LT-1LT, SigC Det 4, JA56-57, (Rita), 3 Byrne Ln., Tenafly, NJ 07670, 201-
871-3656, posner@newton.crisp.net
PULLEY, Kerry W., 05K, Det 4, AP67-AP68, (Vicki Hargis), 615-453-3076, kpulley@mtemc.com - PAID
RITTER, Ronald L., 272.6, Det 4, 58-59, (Martha),1000 Crestview Dr., Richardson, TX 75080, 972-231-
6469, rritter@dhc.net - PAID
ROBBINS, Robin J., RA13689021, E5, 342.10 Det 27, 60-NO62 (22m), 185 Oak St., Fayetteville, GA
30215, 770-461-1482, no email, per SO#193 dtd 13NO62, GCM 19AP60-20JA63 per GO#24 dtd 12DE62
- PAID
SACK, Bob & Sue Det 4 74-75 - PAID
SAMUELS, John S., III PFC-SP2, 988 Russian Linguist, Det 4 in 1955, AP56-57, (Ellen-div), 810
Broadway NY., NY 10003, 212-420-0040, jss@usr-inc.com
SIMS, Don Det 4, 61, Det 120, 65, (Marie) fm Valparasio, IN, majorsims@juno.com - PAID
SINOR, Walter YOB 1942 RA1862.... E3-E4 F&AO Det 27, JA62-JL63, (1/W Ann, 2/W Betty), 3049
County Road 239, Valley Head, AL 35989-4721, 877-453-5097, walter.sinor@stpaul.com - PAID
STANCEL, Dennis (Dink) E3-E4 98J Det 4, SE74-SE75, (Melinda), 265 Meadow View Ct., Grayson, GA
30017, 770-962-5364, eeyefrog@aol.com - PAID
STEFFEN, Arnold, YOB: 1937, RA16568829, E4, 283, Det 4, JL58-JL59, (Janet), 1043 Old Humboldt Rd.,
Jackson, TN 38305, 731-664-5058, asteffen4@aol.com - PAID
STEPHENS, Howard C (Steve) RA16658652 E2-E4 Det 27, DE60-SE62, (Judy), 3149 Tamarron Dr.,
Rochester Hills, MI 48309, 248-375-0081, howardcstephens@comcast.net
STEPHENS, Tom Det 27, 57-59, MS, thomas_stephens@bellsouth.net
STUCKERT, F.W. (Bill), YOB: 1933, 2LT-1LT, SigC, Det 4, 56-57, (Janis), 2429 E. 22nd Pl., Tulsa, OK
74114, 918-742-2325, taggie55@aol.com - PAID
TAIT, Joe H E4-E5 988RU Det 4, 62-63, 7250 Coon Club Rd., Medina, OH 44256, 330-722-0664, no
email - PAID
TAVERNETTI, David E 61y O1-O2 Watch Officer TK#4 Det 27, MR62-SE63, (Suzanne-Sue), 238 Rio
Vista Dr., King City, CA 93930, 831-385-4458, tavernetti@redshift.com - PAID
TESCHKER, Chuck 059/K E3-E5 Det 27, 60-62, (Penny), 2752 N, Tipsico Lake Rd., Hartland, MI. 48353,
248-887-1620, penelope@mwci.net
WALCHER, Steve YOB: 1949 RA1699...., E3-E5, Spec Svcs, Det 4, JA69-JA70, (Gloria), 4527 Butler Dr.,
Decatur, IL 62526, 217-875-6840. stevewalcher@insightbb.com - PAID
WOOLFOLK, Clyde R Jr 2LT-1LT, HSC CDR/Pilot Det 4, JN74-JN75, 3706 Asbury Dr., Hutchinson, KS
67502, 620-663-2513
WYLIE, Jim, YOB: 1941 RA13774855 E3-E5 93J Det 4, 64-65, (Sharon), 322 Crossfire Ln., Ligonier, PA
15658, 724-238-6457, no email
ZIMMERMAN, John W. (Bear) YOB: 1941 RA13774858 E5 98J Det 4, 64-65, (Sherry), RD#4 Latrobe, PA
2nd in MSC Hvy Wt class in 1965 per Mauler

TAPS
CLARK, William F., Maj, SigC, CDR, Det 4, 57-58, DOB: 27SE1925 DOD: 16SE1996 at Melrose, FL.,
SSN: 258-22-3297
Flowers, James E, 2530 Schaal Av, Terre Haute, IN, 47803, 812-232-1766, 98Z, Chitose Japan, 58,
Sinop Turkey, 58, VHFS, 69, DOD: 14 JULY 04, BURRIED IN TERRE HAUTE, IN - From: GARNER, Bill,
YOB: 1940, RA18541472, E7, 05K, Det 4, 68-69, (Sylvia), 609 S. Main St., Red Springs, NC 28377, 910-
843-3553, wgarner440@aol.com - Elder, I do remember Jim Flowers. He and I were in Sinop at
approximatley the same time (1968), and both served as Watch NCO's. I recall Jim as a professional
soldier, effective leader, and a person who got the job done without a ranting and raving...he was a quiet
person. You might also ask for input from Jim Brock who was Operations Sergeant during our tour. Sorry I
can't provide more details, but 40 years has sort of scrubbed the memory banks. Cheers, Bill ---
BROCK, Jim YOB: 1924 RA14489409 E8 98Z Det 4, JN68-MY69, (Caroline), 1668 Silverwood Dr., Tallahassee, FL
32301 850-877-2445, brockjim@aol.com - I remember Jim Flowers from Det 4. I remember he was a
Watch NCO like Bill Garner. Nice guy, Black, slim, jovial SFC E-7.

OWNBY, James D., (Jim), E6, Pers Sgt, Det 4, 58-59, DOB: 28NO1924 DOD: 7AU2000 at Eustis, Lake
Co., Florida, SSN: 223-22-6215 issued Virginia

SPEAKS, Alton DOB: 25FE1939 at Cove, Arkansas 058 Tk-1, Det 27, 62-63, (Vicki), DOD: JA2004 at
Ozone, Arkansas 72854, 479-292-3496 - Walt, - Back in November 2000, when you & Beverly stopped in
for the night... and you and I stayed up till after 2am, scanning many of your old pictures that you had dug
up from Manzarali days.... I remember that I was in many of your pictures. There was a fellow GI on Trick-
1 who we could not come up with a name for the face. I am too old to remember exactly who came up
with the name or if the last name of Speaks just popped into my brain one day. However, I was surfing on
the ASA LIVES WebSite a couple of years ago...and schazzam... I came across the name of Carl Speaks
who served at Manzarali.. I noticed that his dates did not fit the dates I was there. I started e-mail with Carl
and included the attached images.... only to find out that Carl was right with his dates..... BUT, his brother,
Alton, was the one in the pictures that you had taken. Yes, two brothers in the ASA, both serving at
Manzarali at two different times. Carl & I communicated for a while... Carl said that Alton stayed in ASA for
some time and when he came out, became a school teacher, (if my memory serves me correctly)... and
that he was retired in Arkansas... (Carl lives in Dallas). He also mentioned that Alton just didn't do e-
mail.... not even with him. I sent Alton several e-mails and never got a reply.
SEE Alton Speaks and Dennis Brooke, Jim Harber, Alton Speaks attachments.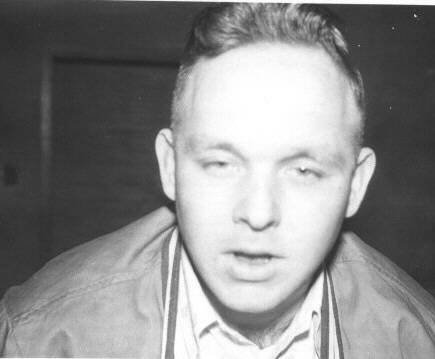 .....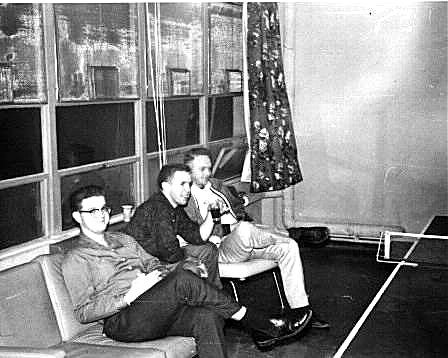 These pictures were made during a Trick-1 Barracks party of Dec 1962. First is Alton (after having a little to much 'fire water'. The 2nd picture is Dennis Brooke, myself and Alton. Thanks to Walt for capturing these images and sharing them
with me.
On 10 July 2003 Carl Speaks sent an email to Jim Harber informing him that his older brother,
Alton, had passed away in January 2004 from Heart troubles in Ozone, Arkansas. Carl Speaks said that
he was looking through some e-mails that he had saved on his computer and came across the ones that
Jim Harber had sent him. Knowing Alton I would guess that he never responded to any e-mails that you
sent him. He had heart problems since he was 30 years old. Hope all is well with you and family. Carl
Speaks

RETTGER, Robert C., 2LT-1LT, Det 4, 56-57, DOB: 14MR31 DOD:1JA01, widow Diane, 2706
Summerwood Ct., McKinney, TX 75070
MAIL CALL
ALPHABETICAL INDEX OF ASA TURKEY VETERAN'S INCLUDED HEREIN
ANDERSON, Gary Det 27, 66-68
APPLEGATE, Art Det 4, 55-56
ASHBROOK, Chick Det 27, 60-62
BALDERSON, Erik Det 27, 62-63
BANTA, Bill Det 4, 66-67
BERGMANN, Chuck Det 27, 66-67
BOYTE, Janet, widow of Jim Boyte, Det 4, 57-59
BOYTE, Steve, son of Jim Boyte, Det 4, 57-59
CANNON, Dean Det 4, 61-62
CARRICK, Ernie Det 4, 57-58
CLARK, Craig, Det 27, 66-67
COLLINS. Bill Det 94, 61-62
COX, Al Det 27, 60-62
ELDRIDGE, Frank Det 4, 61-62
ERKKILA, John Det 4, 62-63
FLEMING, Hal Det 4, 57-58
FREDRICKSON, Barry Det 27, 61-62
GARNER, Bill Det 4, 68-69
HANDY, Art Det 4-4, 68-71 & 74-76
HARBER, Jim Det 27, 62-63
HENNESSEY, Brian Det 27, 62-63
HUNT, Carlos Det 4, 58-59
IANNELLI, Dom Det 17, 65-66
JONES, Ira Det 27, 62-63
LA MOUNTAIN, Bill Det 27, 63-65
LARGE, Darrell Det 4-2, 60
MOLANDA, Chuck Det 27, 61-62
MULHOLLAND, Jim Det 4, 56-57
OMALLEY, Ed Det 27, 61-63
PETERSEN, Bruce H Det 4, 73-75
PITTS, Jimmy Det 27, 58-60
PROBERT, Harold Det 27, 60-62
RANDGAARD, John Det 4, 62-63
RASMUSSEN, Ted Det 27, 63-64
RIZZETTO, Scooter Det 27, 60-
ROSE, Llewellan Det 4, 55-56
SAGE, Jim Det 4, 62-63
SCHECHTEL, Larry Det 4, 71
SIKES, Art Det 204-Sinop, 71-72
SMITH, Jack Burton Det 4, 58-59
SPEAKS, Carl Det 27, 64-65
STEPHENS, Howard Det 27, 60-62
STUART, Bill Det 27, 65-67
TESCHKER, Chuck Det 27, 60-62
TILNEY, Ralph Det 27 & 4-4, 67-68
TOLBERT, Hand Det 27 & 4-4, 65-68
VAN BROCKLIN, Jim Det 4, 56
VANNOY, Claude Det 27, 65-68
WACENDAK, Andy Det 4, 66-67
WEBER, Gary Det 4, 62-63
ANDERSON, Gary J., E3-E5, 058, Det 27, 27MY66-31MR68, 6406 Willowood Ln., Alexandria, VA 22310
703-971-9017, g.anderson83@verizon.net - I've got a new ISP so I want to give you my new e-mail
address so I can get back on the DOOL mailing list. Thanks! Gary g.anderson83@verizon.net

APPLEGATE, Arthur O., YOB: 1929, RA17396105, Cpl-Sgt, Generator Repairman, Det 4 - Samsun,
3JL55-JN57, (Grail). 192 Oak Ave., Cocoa Beach, FL, 321-783-9571, no e-mail - I was able to locate Art
Applegate from info received from Jim Van Brocklin. Called Applegate on 28 June 2003. Most receptive.
Said that I was the first one that he has talked to regarding his 13 months with the ASA all spent at
Samsun. Art retired on 1 Janusry 1977 as a CW4. Remembers and enjoyed his 13 months at Samsun
with many days TDY. Said that when he got to Samsun, the unit had 23 EM and 3 Officers and that the
unit designation was the 9164th Radar Group. The officers were Maj Arthur T. Lawry who was a tuff son-
of-a-gun; 2LT Thomas G. Rohner and CW3 Paul Gentine (sp?). The unit was housed in a Turk housing
area in the Samsun area that was called Elli Alti (sp?) and contained houses with 4 apartments in each. At
that time the US Forces could not build barracks per the SEATO agreement. The exchange rate was set
at 11 lira and 33 kurush to the dollar when the black market rate was 10 to 1. Art was a Corporal and was
a heavy generator specialist during this tour. Said that the promotion notices were posted on the unit
bulletin board and shortly thereafter it became official when the Special Orders came in from Hq's USASA
in Frankfurt. Said that his name appeared on the bulletin board for promotion to Sergeant E5, but that his
name was removed from the BB by Maj Lawry the day after it appeared on the BB. Said that he had a
promotion party that was attended by the unit First Sergeant (can't remember his name) and the other
NCO's (one was SFC E6 Lewis) at Samsun and that it got out of hand and the CO was not pleased and
Art was called on the carpet and was informed that he would not be promoted to E5. This pissed Art off
and he told the CO that those who attended the party were just as guilty of any misconduct that might
have happened. The CO would not listen or consider that argument and told Art that if he didn't shut up -
that he would 'yank off' his Corporal stripes. Recalls the time a young Samsun kid got injured trying to
jump onto a 2 1/2 ton that was being driven by a PFC Ken Harris while it was travelling thru Samsun.
Harris soon thereafter was scuttled out of Turkey as the Turks were raising hell over the incident. Also
remembers a young 20 year old named Manny Frank whose brakes failed on a 2 1/2 truck loaded with
lumber being transported to Sinop. The accident happened on a high and steep stretch on the way from
Samsun to Sinop. Not sure, but believes that Manny lost an eye from the accident. A good friend was CPL
Eddie F. Furr who was a mechanic. Another was SP3 Earl Dillard who rotated the same time as Art and
they took a delay in route 30 day leave to Europe.

ASHBROOK, Charles W., (Chick), YOB: 1938, RA16545578, E3-E5, P2, 058, Det 27, JN60-SE62,
(Druetta-dec) 16679 Church Rd, Lawrenceburg, IN 47025, 812-537-1766, chicbroo@hotmail.com Name
found on Det 27 Unit Order # 10 dtd 26MR62 where he was appointed to the Permanent Grade of Private
First Class with date of rank as 13 July 1960. Called on 31 July 2004 and had a lengthy chat regarding his
TOUR OF Duty as a 058 at Manzarali Station. Is a native of Wheeling, West Virginia. Enlisted in the
Regular Army in 1956 at Fort Knox, KY. Took basic at Fort Leonard Wood, MO and then took AIT ar Fort
Knox learning about TANKS. Served in the 661st Tank Company until September 1959 when he was
discharged as a CPL, E4. Got married while in the inactive reserves. New wife, Druetta, wanted to travel
so he re-enlisted as an E4, this time for DUTY with the ASA and was sent to Fort Jackson for re-issue of
army duds, then sent to Pilgrim country (Devens) for Morse Code Training which came easy to him. Said
that he could copy about 40 words per minute. Was sent to Det 27 where he was a roommate with two
058 draftees, namely Tom Eby from Michigan and Russell Davis, a big black GI from the Chicago area.
Said that Davis was an ex-railroader and stronger than an ox. Upon his arrival said that there were maybe
40 other EM stationed at Det 27. Was assigned to Trick#3 and primarily copied the signals emanating
from Roumania. Druetta got her wish and joined him in Ankara where they rented an apartment near the
Air Force billets. Their oldest child was born at the USAF Hospital in Ankara. A neighbor living in the same
apartment building was Dave Sabin from Port Huron, MI. Sabin and his roomie (name unknown) were
assigned to the ASA L-19 aircraft that were used to shuttle items and personnel to Det 4 at Sinop. Chick
remembers the L-19 pilot, Floyd Ketchersid. Said that Ketch was a Major in the USAF during WWII and
that later while serving as a Flight Instructor flew his aircraft underneath the Golden Gate Bridge "UPSIDE
DOWN" and for that daring maneuver was drummed out of the USAF or so the word followed him to
Turkey. Later the Army accepted his flying skills and brought him back to active duty as a Warrant Officer.
Ketch was a friend and widely known by GI's at both Det 4 and Det 27. Remembers the Post commander,
Col van Oosten and the one footed inspections to check the condition of the boots. Remembers the
Operations Company commander, CPT Alwin H. Sprehe and the company clerk, SP5 Thomas K. Nelson
who was a 058, but cross-trained to be the company clerk. Others that he remembers, all 058's, are: Joe
Kelly, Roy Mansfield, R.B. (Guppy) Arnold, Attaturk Armstrong, Jim Griffis, Larry Hull, Bobby Bastien, Jim
McClure, Ted Garneau, Gordon Gavidge, Wally Davis, George Maloof, Dick Gorsky, Dave Laddusere,
Joe (Hood) Missey, Jim Miller (ex-Marine) and his wife Millie, Jack Steeley (sp?) who was an old GI who
had served in WWII in the USAF and at age 44 enlisted for ASA duty in 1959. Some of the NCO's that he
remembers are Sgt Simmons, his trick chief, Sgt Max Shoats (sp?), a black NCO, who could copy 50-60
wpm with ease and that he practiced copying the UPI Morse News, SFC Joe DeCaprio, Sgt Barlow.
Another that he remembers was a draftee from Minnesota, named Myers who drank 15-20 beers every
day. One of his drinking buddies bet Myers that he could not stop drinking for 30 days. Myers did stop
drinking for 30 days, at least at the NCO Club. Remembers Moose the Turk bartender at the NCO Club
who everyone thought was a good old boy for a Turk. Said that he and 26 others left Det 27 in September
1962 and that it is possible that some in that group were responsible for pulling and and damaging the
recently planted trees around the post. Most of those were assigned to Co C, 313th ASA Bn at Fort Lewis,
Washington. Was discharged at Fort Lewis, then graduated from the University of Cincinnati with a
business degreen. Later owned two big trucking companies, the DCI inc and Aikins Lines out of
Lawrenceburg, Indiana. At its peak had 120-130 semi trailers and 45 semi tractors. Druetta was a heavy
smoker and died of Lung Cancer on 15 June 2001. Owns a 350 acre farm in Lawrenceburg that he still
maintains, primarily in hay making and then selling it. At one time had many beef cattle and quarter
horses. Nowadays is semi-retired and attends NASCAR races with a close friend, Diane Rogers. Plans to
attend the Huntsville reunion.

BALDERSON, Eric L 2LT-1LT Fin O Det 27, 62-63, (Ramona), 36 Florie Farm Rd., Mendham, NJ 07945,
973-543-2093, ericramona@aol.com - [edited] Hi gH, Thanks for the picture of me and Ramona at the
2002 reunion at Hershey. I am still getting DOOLs and look forward to them. We're not going to be able to
make it to the 2004 reunion due to other commitments. It looks like they have planned a great program
and we're sorry to have to miss it. Regards, Eric

BANTA, William M., (Bill), 352 & 362, Det 4, MY67-MY68, (Glenda), 1709 Augustine Drive, Lady Lake, FL
32159, 352-750-4153, thebantas@thevillages.net - I played a lot of cards at the NCO Club, and a lot of
poker in the Day Room. Was a drummer in a 4 piece combo on the "Hill" and we played one function in
Sinop. Don't remember anyone in the band except Dennis Kranich, I think he was from Detroit. I still have
one of the wooden Sinop Ships, my pipes from the stores in town, I remember the movie theater, lots of
snow and how much I wanted off the "Hill". I remember standing formation with the entire military from the
Hill when they found a body floating in the Black Sea and were ruling out it being one of the GI's. When
they took role call for the formation the Navy NCO stated "All aboard Sir" and the GI's all laughed. Its been
a long time and will email you if I remember anything good.

BERGMANN, Chuck (JC) YOB: 1943, RA15733827, E5, 058 Det 27, MY66-DE67, (Helen), 29813 Foote
Rd., Bay Village, OH 44140, 440-871-5346 jcbergmann@cs.com & cbergmann@insp-eng.com It doesn't
look good for Helen and I making the Huntsville reunion this year. But if there is anything I can do for you -
just let me know. Chuck Bergmann

BOYTE, Janet, widow of James Monroe Boyte, DOB: 12JA1937 DOD: 28OC97 RA24999515 E4 Det 4,
57-59, 355 Campbell Rd., Carthage NC 28327 919-947-5065, janboyte@boyte.com - Ernie Carrick called
Janet Boyte on 12 July 2004 and had a long chat with her. Her late husband, James M. Boyte was
instrumental in the building of the chapel at Det 4. Janet, her daughter Tammy and Son are going to try to
make the reunion. She is doing just fine and live next door to Tammy. We talked about the book and Jim
and my time on "The Hill". Janet said that she has 10-15 copies of the book "Look Homeward" that she is
willing to sell. The price is $20 each plus shipping. These are new books, uncirculated. I know I paid
$16.95 for a used copy. She said that she would bring to the reunion. Anyone interested can call her at
910-947-5065 or janboyte@boyte.com Thanks Ernie
BOYTE, Stephen A., son of James Monroe Boyte, 870 Lambert Chapel Rd., Siler City, NC 27344,
aboyte@pinehurst.net -

CANNON, Dean, E5, 98J/204, Det 4, AU61-JL62, 310 Charlotte Dr., Cabot, AR 72023, 501-988-2919,
rasmatas@highstream.net - [edited] If you would like a copy of the ASA Arkansas roster, let me know and
I hope to see you again in Biloxi,Ms at the joint meeting of my group and the Alabama people. Have a fine
Day!!! From Dean Cannon

CARRICK, Ernie YOB: 1936 RA25358534 E3-E4 Personnel Det 4, NO57-OC58, (Betty), 6111 Fairfield
Dr., Huntsville, AL 35811, 256-852- 6180, ecbccar@surfbest.net - New contacts. DOBINSKI, Tom, Det 4,
1961-1962, Retired as an SFC, his wife was ASA GS, 706-650-0980, tjdlmd@compuserv.com Lives in
Augusta, GA He is sending me more info and I will pass it along. - TRUEHART, Bill, Retired LTC, SigC,
DET 66, 1963-66, 39 Old Sawmill Road, Bedford, NH 03110, 603-472-3137, gsrrho@aol.com
CLARK, Craig E., YOB: 1945, RA17709414, E4, 058, Det 27, 66-67, 532 Broadway #6, El Cajon, CA.,
92021, 619-593-9601, airborne265@hotmail.com - Called Craig Clark on 14 July 2004 and had an
interesting chat with him. Enlisted for a 4 year stint with the ASA on 2 May 1964 at Kansas City, Missouri.
Craig grew up as a ARMY BRAT as his father retired retired in 1962 as a CW4. Took basic at Fort
Leonard Wood where he met up with Tommy Powell and from then on these two men served together in
ASA units until their discharge. Both went to Fort Devens and completed the 058 school. Craig was
surprised that the code came sorta easily to him - considering that he couldn't pass the code test when he
was in the Boy Scouts. At Devens both volunteered and were SHARP members of the HONOR GUARD
company/platoon while there. Both were assigned to Det 27 at Manzarali, Turkey. Craig remembers
asking Tommy Powell "what the heck have we gotten ourselves into" when they exited a PAN AM flight at
Esenbogan International Airport outside Ankara. Both were assigned to the same trick and worked as
058's. Our conversation quickly turned to how much the WORLD has changed as the 058's and 982's
were the backbone of the ASA, but not any more with the advent of the computer age. Remembers First
Sergeant Francis X. McCormick and his Italian wife who he considered the real First Sergeant as she
ruled him with an IRON FIST. Others that he remembers is the Operations Officer, Maj Claude Vannoy,
WO Calby Lanoux and SFC Art Shaver who were the 058 leaders at Manzarali during his TOUR OF
DUTY. Spent a lot of time in Ankara at the Air Force Det 30 NCO Club and, of course, touring the KARI-
HANI. When asked if he partook - his reply was: Hell ya - who didn't?" Vividly remembers the FOCK
ROCK excitement and the time that the Turkish Army help MANEUVERS in the antenna field and at the
front gate with their tanks surrounding the fenced perimeter. After 18 months both were assigned to Fort
Campbell, Kentucky where they no longer were considered LEGS and became airborne qualified and later
served with the 265th Radio Research Company in support of the 101st Airborne Division. Made SSG E6
while with the 265th. Considers Sergeants Shorter and Farmer as First Class NCO's. Note that Craig's
email address is Airborne265.
Was discharged and was in the CIA for 1 year and then was a member of the SECRET SERVICE in the
DC area where he served for 26 years, retiring in 1991 as the Deputy Chief of the Network Comm Center
for the Secret Service. Moved to California for his retirement. Is divorced and has 2 adult sons, one
working as a Degense Contractor and the other as a career Navy person. Would like to hear from anyone
who remembers him or Tommy Powell at Det 27.
GREETINGS ELDER: FIRST OF ALL, I TOO ENJOYED THE PHONE CONVERSATION WE HAD. IT
TRULY ASTOUNDS ME THAT THOSE WHO SERVED REMEMBER ANY OF THOSE SOMEWHAT
TRYING TIMES. AFTER ALL, ITS BEEN 35 YEARS SINCE I LEFT THE MILITARY.
THE ONLY CORRECTIONS I HAVE ARE AS FOLLOWS:
1. TOMMY POWELL AND I BOTH LEFT TURKEY AS SP5'S.
2. MY DATE OF SERVICE WAS FROM MAY 1965 TO MAY 1969.
3. MY FEDERAL CAREER CONSISTED OF 4 YEARS ARMY, 1 YEAR CIA, 21 YEARS US SECRET
SERVICE.
4. NEITHER TOMMY POWELL OR I WENT TO BENNING TO JUMP SCHOOL. ALL OF OUR TRAINING
(REPELLING FROM HELOS ETC.) WAS AT FT. CAMPBELL, KY.
5. LEFT VIETNAM AND FINISHED MY ENLISTMENT AT VINT HILL, FARMS, VIRGINIA
ELDER I DO HAVE SOME OLD PHOTOS SOMEWHERE IN AN OLD FOOTLOCKER. ONE OF THESE
DAYS, I'LL DIG THEM UP AND SEND THEM TO YOU. AFTER OUR CONVERSATION, I GOT TO
THINKING ABOUT SOME OF THE OTHER GI'S I KNEW AT MANZARALI STATION.
THOSE THAT COME TO MIND ARE:
1. LENNIE LEAK
2. NICODEMUS LASSITER
3. LAST NAME OF RUDGE (CANT REMEMBER THE FIRST NAME) HE WOULD CALL HIMSELF "THE
OLD WAR DOG".
4. GEORGE CARGO
JUST TO NAME A FEW. OK THIS SHOULD BE ENOUGH BS FOR YOU TO DECIPHER. AGAIN,
I ENJOYED THE CONVERSATION AND LOOK FORWARD TO OTHERS. HIGHEST REGARDS, CRAIG

COLLINS, William O (Bill) Det 94-KAS, 61-62, 1780 Glenn Woods Ln, Lawrenceburg, IN, 812-537-5460,
bacollins@seidata.com - Hi Elder Green.Your e-mail brought back a flood of good memories from the
time we were in Turkey. I'm afraid that Chick Ashbrook's memory is getting a little like mine, though. I
served with the 6933rd at Karamursel AB in '61 and '62. We lived in the small village of Yalova where we
made some good friends in the military and among the local population. Unfortunately, we no longer
communicate the friends we made. If you can point me to information that could connect me with some of
my buddies from that time, I would really like that. Thanks, Bill Collins

COX, Allen D., (Al), YOB: 1937, RA17542818, E3-E5, 058 P2 Det 27, 61-63, (Patricia), 12617 NE 136th
St, Kearney, MO 64060, 816-781-5664, patcox@mclaw.com. Contacted on 31 July 2004 and had a long
chat with him. Elder - enjoyed our phone conversation. Was real surprised to hear from you. It is strange
because just this past week I had been thinking about the guys and over there etc. and just wondering
how everyone was and what everyone was doing. It will be nice to get connected to the guys that I was
overseas with.
Al informs that he enlisted in the army for 3 years at St Louis, MO in September 1959 after agonizing for a
month or so before signing up. He took basic at Fort Leonard Wood, MO. Completed basic in December
1959 and his home was 2-3 hours from Leonard Wood - he fully expected to get leave over the Christmas
1959 holiday. Instead he was issued travel orders for Fort Devens, MA. He complained to no avail. He
gave up and travelled to Devens where he waited for his status to be finalized. After a few days of in-
processing he was told that he could go home on leave for Christmas. Wow, was he flabbergasted. Tried
to get a flight to Missouri, but none available. Purchased a bus ticket and spent two days travelling. What
a bummer, considering that he had just left Missouri! When he arrived home the first thing he did after
getting some sleep - was purchase a one-way ticket to Boston, MA. No more bus trips for him! He now
had hopes of getting a MOS that would help him later in life and get assigned to Germany even though he
doesn't remember how he got into the ASA. There he was enrolled in Morse code training which he
successfully completed albeit at the bottom of the class totem pole and believes that is why he got sent to
Turkey.

ELDRIDGE, Frank YOB 1941 RA18521521 E4-E5 283.10, Det 4, FE61-MR62, (Arlie), 8219 Lone Bridge
Ln., Humble, TX 77338, 281-540-3478, arlieins2@earthlink.net - Dear Elder: I am writing for my husband,
Frank, because he just won't learn to use this computer. He stands behind me and "dictates" usually. This
time he just handed me stuff and said to send it to you, so here goes. Frank enlisted in the Army on 30
May 1959 at Houston, TX. Took basic training at Fort Carson, CO, then on to Fort Monmouth, NJ for AIT
as a Electronic Warfare Repairman (283). His next assignment was to Fort Huachuca, AZ for a short stay
and then got orders for Det 4 at Sinop, Turkey.
He has a picture that was taken at "Cinar Otel" or Cinar Hotel, Istanbul, Turkey. We will bring the photo
with us when we come to the Reunion. This picture is of Frank and three others. Ed Bartyzel, Al Love, and
Matt Sheedy. It was taken on March 5, 1962. Frank was wondering if you had any info about these three
guys. They were there in 1961-1962. If you have anything or someone else does, maybe we can contact
them and see if they will come to the Reunion. We also have a poem called "Ode to Gimp" by Sam
Westfall. It seems that a bunch of the guys would adopt a dog or two. The poem was about this man's
adopted dog. Frank had two dogs named "Scotch and Soda". I wonder about these names! If Sam
Westfall is interested in having the original poem written in his hand, he could contact Frank. We will also
bring this poem with us. We are looking forward to meeting everyone in September at Huntsville. Arlie
Eldridge for Frank Eldridge

Erkkila, John E, YOB:1943, RA15656588, E5, 059, Det 4, JL62 JN63, (Linda), 17 Sheffield Pl, Brevard,
NC 28712, 828-883-3373, john98@citcom.net & john98@citcom.net . Elder here are my reconciliations on
a time long ago. I write based on what I remember of the events but the names have long slipped away.
My military stint started after H.S. graduation by enlisting in Cleveland, OH. Being from Michigan I went to
Cleveland as my uncle was in charge of the Recruiting Main Station and it just seemed like the thing to do.
He advised me that of all the military areas the ASA was the place to be. This was not because he knew
anything about it but, according to him, what he didn't know about it. After enlistment it was eight weeks
basic at Fort Dix, N.J. followed by schooling at Ft. Devens. Testing and retesting determined I was best
suited for (058) ditty-bopper school. Well, at the end of 12 weeks, I still couldn't tell the ditty's from the
bopper's so they moved me into the 059 school. This proved to be a great move and I enjoyed the work
throughout the rest of my army experience. Graduation resulted in a short leave and airplane tickets to the
capital of a foreign country-Ankara, Turkey. Ankara, although my original duty station, proved to be just a 3
week stop because I was told that my true talents would be better put to use at a seaside village called
Sinop. Traveling 12 hours in the back of a 2 ½ ton during a dusty summer month, including going part way
via a dry creek bed as a short-cut, was not appreciated by this E3 I must say. Life on the HILL was OK - if
you can except being without women, downtown bars, running out of cheese in the mess hall, and things
like that. However, on the plus side we did have our monthly free night at the NCO club, movie theatre
with the adlibs from the audience during the mushy scenes, and sailboats downtown. The guys I hung out
with had an 18 foot sailboat built which was painted all white with red dots all over. Does anyone
remember that boat? What fun. How about toasting the sunset nightly as it moved across the peninsula,
knowing that when it made almost a full circuit it would be time to leave. For many of the events
mentioned by others I have no recollection. The only two that I can recall was when first getting to Ankara,
one of the GI's was caught passing out Christian material and was quickly put, the same day, on a plane
to Germany. Was it for real or a ploy to get out of Turkey? The only other event was the Sinop volleyball
team playing in various venues, winning, and going all the way to England not returning for WEEKS. Finally, we did get a
group together for a trip to the Holy Land visiting several cities in both Lebanon and Jordan for 10-12 days
as I recall. Leaving the HILL I hitched a ride back to Beirut on the medical flight and for 3 weeks relaxed
following which I finished out my 3 years in the ASA at Kassel, Germany, but then that is another story.

FLEMING, Harold A. (Hal) 2LT-1LT Det 4, 56-57, 2613 Newfound Harbor Dr., Merritt Island, FL 32952
321-453-1612, flem@yourlink.net, [edited] Thanks to Jim Mulholland for the photo's taken 47 years ago on
http://groups.msn.com/JimMulholland and http://groups.msn.com/JimMulholland. It brings back a lot of old
memories and It seems that I haven't aged a bit; I'll decide about you when I next see you! I've not had
contact with anyone from the Sinop days for decades. What I do know about some of them is: Walt
Garrett: When I was working at Harris and was assigned to a new project for Iran (during the last years of
the Shah) I got him a job with us. All was well until he got struck by lightning on a local nude golf course.
He is now residing at Arlington National Cemetary. Bob Rettiger: Died in the Dallas area several years ago
from some sort of vascular problem in his legs. Major Clark: Died in Hawaii as a full colonel. John
Stevens: Lost contact with him; last heard he was working for some defense contractor in the Washington,
DC area. He was still the typical Joe College kid. I believe that John Stevens was your replacement and
missed Sputnik's launch. Arnie Taylor: Living in a nursing home in Seattle and separated from his wife
who is in New Mexico. He had quite a career after he left Sinop: an Army member on a Air Force spy
plane which was shot down by the Russkies on a flight he missed because of a medical problem;
discharged, he went to work in the Pentagon in an office that had some measure of control over ASA; quit
that job after a number of years; and bought a shrimp boat and fished in the Gulf of Mexico and later off
San Diego. Wound up in Seattle where he did volunteer work in a VA clinic. He in wheel-chair bound and
will not attend the reunion. Jack Dunlap: Perhaps the most famous or infamous utility sergeant the world
has ever seen was offered a job as driver for the Deputy Director, NSA when the visiting General was
impressed by his soldierly appearance. When the general retired sometime later Dunlap was given the
job, still at NSA, of internal courier of all sorts of classified documents. Shortly after that his very expensive
life style came to the attention of the security guys and soon Dunlap was found dead at his home, a
suicide and defunct Russian spy.
I'm sorry that I (Hal Fleming) will not be able to attend the 2004 reunion at Huntsville and socialize with you
[Jim Mulhollamd], Bill Stuckert, Bob Posner, Jim Green and your wives. You say that you've not seen
anyone since you flew out of Turkey 47 years ago and that it was Elder Green who got the ASA Turkey
group hooked up in 2001. I will make sure that I will be at the 2005 reunion. My problem is a medical one.
In late March I had a total knee replacement and the operation went well, but I had an unrelated problem,
a tearing of the spot where the esophagus joins the stomach and lost a lot of blood. The end result was
that they had to stop the heparin therapy they had started to forestall the generation of a venous blood
clot. (Because I had a history of a pulmonary embolism after an earlier leg operation they thought this was
a prudent thing to do.) So until that therapy is resumed I am supposed to avoid long air or car trips, where
I am forced to remain seated for long periods of time. Meanwhile I spend a lot of time at a fitness center.
Thanks, for thinking about me, and I hope you all have a good time in Huntsville!
FREDERICKSON, Barry 058 Det 27, 61-62, (Linda), 14 Dawes St., Waltham, MA 02452-7902, 781-891-
8469, barlijo@verizon.com - More later

GARNER, Bill, YOB: 1940, RA18541472, E7, 05K, Det 4, 68-69, (Sylvia), 609 S. Main St., Red Springs,
NC 28377, 910-843-3553, wgarner440@aol.com - Jim Brock said you will be at the ASA picnic, and I
have booked a flight to be there, so I will hope to see you on the 7th of August. Cheers,

HANDY, Art YOB 1948 RA16919313 E3-E5 98C Det 4-4, NO68-NO71 & E3-E6 98CRU, JL74-AP76,
(Ruth), 603 15th St., Tybee Island, GA 31328, 912-786-8668, ahandy@bellsouth.net - I originally
contacted Art Handy on 18 December 2001 and again on Email Address Change. Thought I would let you
know that I have changed my email address. I was just getting too much spam on the Hotmail account.
Received draft notice and was standing in induction line when an ASA recruiter approached and gave a
group of us the low-down and advantages of joining up with the ASA and said that we would not be
assigned to Vietnam. Took basic at Fort Leonard Wood, then off to Fort Devens for training as a Traffic
Analyst, 98C, after pulling KP at the 4 wing - WWII - Con 4 Mess Hall for almost 6 months. My class of 13
were all destined for duty at Det 4 in Sinop, but that changed when we got to Istanbul in November 1968.
Can't remember the names of the other 12. Reported for duty at Karamursel with Det 4-4 where Major
Cima was the CO and Wilbur Rodkey was the First Sergeant. Later each was replaced by Maj Frickey and
1SG Stanley Owen respectively. I met my wife at Karamursel and we were married there. She was a WAF
....
HARBER, Jim, YOB: 1943, RA14770172, E3-E5, 058-Tk 1, Det 27, 19MY62-27OC63, (Becky), 110 Sable
Trace Trl., Acworth, GA 30102, 404-771-3074, jimharber@juno.com - Elder, Sorry I haven't kept up with
communications more... but time has just not permitted.... As you may recall, Becky & I had a new home
built in '03. It started out in January, with finding a builder, plans and building lot.... then to making some
minor updates to our home of 32 years... putting it on the market... selling in only 30 days... and moving
our furniture into storage... then moving into our daughter/son-in-law for 5 weeks, until our home was
finished and move on June 7, 03. Just before moving in, Becky advised me that she did not want to keep
any of our old furniture. Since I always have the last word in our household, I said, 'yes Darling'...... and we
then go out shopping for a house full of furniture. During all of this, our daughter gave us a grandson on 15
March 2003. Becky had promised our daughter, that if she ever decided to have a family, that she would
watch the grand baby for the first year. And she did. So, that is how our 2003 went and by the time the
reunion came, I had no more vacation time...
Well, this year came with the hopes of freeing up our time... Unfortunately, Becky suffered Congestive
Heart Failure during the first week in April.. and we are still in process of getting her back in good
health. She had 2 bouts with Cancer, Ovarian in 1996 and Breast in 1998. She had really done well for the
2 years after the 1996 illness, but the Radiation Therapy in 1998 kinda took her energy. She has had a
minimum of 2 blood test every year since 1996... and had been doing OK. Sometime after her August
2003 blood test, she developed Internal Bleeding, which we did not know until April when the CHF struck
her. I think that we have the bleeding stopped... will find out for sure on Wednesday,
when we have a recheck. However, during those 12 days in ICU, the Doctors discovered that she had
9 Coronary blockages... and we could not 'fix' those until the bleeding had been identified and stopped.
So, she is on about 10 heart medicines to prevent a Heart Attack, until that can happen. She has one
90%, two 80's, a 50, two 50s and two 30% blockages. In spite of all of the above, she also has Sleep
Apnea and will be 'fitted' for a C-PAP machine in two weeks. Cardiologist says that her bleeding must be
stopped and lungs in good shape before the Angioplasty can be done-------- WHICH will probably be done
somewhere close to the Huntsville reunion.... Knowing Becky as I do, she may encourage me to come
alone... But, we will have to make that decision as we resolve her health problems. Must close, Jim
email from Jim Harber to Ernie Carrick: It looks as if I am not gonna be able to make it to Huntsville, after
all. It initially looked like we could possibly make it, but my wife will have to have 2 major surgeries
between now and the end of September. So, to keep hanging in thinking we could make it would not be
wise at this time. However, if there are any recommendations for next year, I will make some feeble ideas
of mine known. Location preferences - San Diego or San Antonio - But I would make it to wherever, if
there is a selection made. And just an FYI, that I have observed. September is College Football month -
not that it would be a concern of mine - however, I have been in touch with several guys who would sure
like to come each of the last 2 years, but either they are involved with the football activities or just gung ho
in attending their alma mata games. Other than that, I usually will go with the consensus.
ANSWER FROM ERNIE CARRICL TO JIM HARBER:Jim, So sorry that your wife is having to have such
major surgeries so close together. Betty knows all too well what she will be going through. Lower lumbar
fusion on 3 vetibrates last Jan 20 that kept her down for almost 6 months and then she developed
Shingles that she is still not over, Our prayer will be with Becky. Be sure to keep us informed on her
progress. When the Huntsville reunion started last year in Seven Springs, I assumed that Late August or
early September was the most preferred time. I found out that if you are going to be the coordinator for
one, you MUST start at least 1 year out and preferable 18 month because the hotels are already booked. I
would have been hard pressed to hold it in Huntsville any sooner. I could have held it in another major
market but the cost to me and you would more than doubled or tripled. I like my football also and I go to
most of the Vols games. But at my age I am willing to miss one game just to see and talk to men that I
haven't seen in a long time and probably in some cases never will
again. Whom ever host next years ASA Turkey reunion will have to make that call. The month and
dates will be discussed at Huntsville with the person(s) that will host, I HOPE! Your suggestion will be
brought up. All recommendation are very welcome because this is my last watch by direction of my Chief
of Staff if you get my drift. Thanks again and do take care of your wife. In my case I need someone to take
care of me, because I was house keeping and cooking, and washing and untrained. Now I am becoming
somewhat more of an expert- sorry wrong word - novis or whatever. Thanks Ernie
[NOTE FROM the gH: Hey guys - I hosted the first three ASA Turkey reunions and know first hand how
hard it is to sponsor a reunion].

HENNESSEY, Brian E3-E5 058 Det 27, 19MY62-OC63, (June), P.O. BX 397, Lakeport, CA 95453, 707-
263-5015, brian.hennessey@sbcglobal,net = Please note my new email address. Tjanks again for
your efforts.

HUNT, Carlos E., YOB: 1937, RA18537345, E2-E4, 058, Det 4, 19MR58-MR59, (Frankie), 10215 Hwy
79E, Henderson, TX 75652, 903-889-2391, cehunt79@aol.com - Carlos and Frankie have made their
reservations for the Huntsville reunion. Carlos Hunt came on the ASA Turkey scene on 20 January 2003
and has been a devoted ASA Turkey subscriber ever since. His Tour of Duty at Sinop was as a ditty-
bopper. The Hunts own a 73 acre ranch in Eastern Texas and raise Brangus beef cattle. Henderson,
Texas is 70 miles from Shreveport, LA. and is where he and Jack B. Smith enlisted in the Army and ASA
in 1957. After basis he was sent to Fort Devens for Morse Code Training. He and about 12 others arrived
in Ankara and were transported to Sinop via a Turkish dolmus where they were introduced to about 12
inches of red mud. The bus driver began dropping the luggage from the top onto the mud. What a mess!
Looking back, he says that spending a year on the hill was a very rewarding experience for him. He didn't
particularly like the potable water situation, or the lack thereof, and made use of the Turkish bath in Sinop
quite often. The tour gave him a chance to meet some wonderful Turkish people and learned to really
appreciate their culture. Carlos was able to copy 10-12 wpm the first week of 058 school as he had
dabbled in ham operations and CW in particular and sat side-saddle at Det 4 for only a short time before
he was a certified 058. For the Christmas of 1958 his trick decided to find a Christmas tree for their
barracks. He doesn't remember who or whom did it, but a fir tree was cut from the front yard of the Mayor
of Sinop and brought back to the barracks and decorated with the foil from cigarette packs and used as
tinsel on the tree.
CARLOS HUNT'S DISCOVERY OF TOP SECRET CODEWORD PAPERS AT THE DET 4 BARBER
SHOP IN 1958 AND THE POSSIBILITY THAT THIS SECURITY BREECH WAS NOT INVESTIGATED
OR REPORTED TO HIGHER HEADQUARTERS
Carlos Hunt's 1958 experience at Det 4 is a REAL BARN BURNER and its no wonder that Jack Dunlap
found it easy to get into the SPY business for the SOVIET UNION while stationed at Det 4. Carlos vividly
remembers the time he went to the post barber shop shortly after arriving at Det 4 in March 1958.. The
Turk barber had just completed shaving his neck when he noticed that the barber was wiping the razor on
a yellow sheet of paper which had "TOP SECRET" and a codeword stamped on it. He couldn't believe his
eyes and wondered if others had observed this breach of security, then discovered that still more of the
yellow paper was on the counter. Nowadays he cannot remember the codeword that he observed, but
remembers making a bee-line to the operations building and reported the "missing documents" to Captain
Burt Slessinger. He never was told how those papers got there or if any disciplinary action was taken for
this breach of security. In hindsight Carlos wonders how or why those classified papers got there and how
naive the barber and the shoeshine boy actually were, but now after reading about the exploits of ex-1958-
Det 4'er Sgt Jack Dunlap being a loose cannon and a spy (58-63) for the Soviet Union, he now has doubts
about the 1958 leadership at Diogenes Station. He expected to be interviewed by higher ups about the
incident and now believes that the incident was covered up to PROTECT the careers of those who were
responsible for the missing documents. At the very least Carlos Hunt should have received a letter of
commendation for his alert action
FISHING TRIP AND HOME-MADE DYNAMITE
Carlos remembers the time that he and Floyd Allen (deceased - from Des Moines, IA) went fishing with a
local Turk "one time". When they got about 3 miles from Sinop, the Turk reached under the seat and
pulled out a stick of home-made dynamite. They watched in amazement when he lit the fuse with a Bafra
cigaret and dropped it over the side. After the blast, fishing was really easy. He used about 5 sticks that
day and they returned to Sinop with a boat full of fish. Needless to say, neither of them went fishing in
Sinop again.
OUR TWO VACATIONS TO TURKEY
Carlos and Frankie have taken 2 vacations in Turkey--Mar '99 and April 2001. They were wonderful trips
and they are ready to go again and this time would love to take a steamer from Istanbul to Sinop and
spend a few days looking up a few Turks and sharing photos with them or their children. Do you know
anyone planning a trip back to Sinop???

IANNELLI, Dominic (Dom), E5 Det 17, AP65-JN66, 750 N. Atlantic Ave., Cocoa Beach, FL 32931, 321-
230-0652 & 407-306-4737, dominic.iannelli@lmco.com - I never have the time to review your work except
occasionally...but once and a while, like tonight, I wanted to thank you. This Det 17 time in my life is so far
removed from today's make a living activity. I may have mentioned this years ago, but I just wonder how
many folks remember the Saturday in 1965 /66 when a group of us...let's see...Gordon Case was there
and especially Lin Gontero as the instigator, along with a few others who missed the Saturday night
races... set up a series of four or more speakers outside our barracks and turned up the volume of a
sound track with roaring engines and tire squeals. It was very loud and a lot of fun. If you were there, you
couldn't forget it. Thanks for the memory.
Dominic A. Iannelli, Senior Staff Plan ner; SD&I Global Integration Services, Lockheed Martin Enterprise
Information Systems, Orlando, Florida 32825, Cell: (321) 230-0652, Tel:(407) 306-4737
Whoa! This is too much for my memory. I sent a copy to a fellow worker, Wes Jester who also remembers some
folks. Lynn Arthur Gontero is at 1558 Prarie Du Chien Rd, Iowa City, IA (319) 337-4776. Spoke to his wife (I think)
and wished him a happy birthday.... I'll never forget the date....and I don't think he will either. I called it "Farch
Mirst" ... just kid stuff..... There was an experienced man...a Sergeant Kalish who may not be with us anymore, he
went off to NSA after his tour which ended in 1965.... I was there (Det 27-working at Det 17) - April 1965 - June
1966 as a SP5.
Details....
I had a phone in my room for emergency calls... and once changed a tire on the medical truck we used for shuttle
service by starlight. One time we all put our HI-FI's and Stereo speakers outside and ran a Racing record at full blast
for the guys who missed the "roar" of the engines! My room was always inspection ready. The guys even threw sand
on the floor to "rough it up" while I was on leave.... Then there was the very "thin" man, a heavy smoker who lived
in the STAR apartments..... an E6 with his very gorgeous blonde wife. Can't find the fellow with the 1st name of
"Bernice"... also missing is a guy who loved motorcycles... Drove me up to the old Roman castle on the cobblestone
back streets behind the "Kerahani?" standing straight up because of the steep angle.....lived in St.Pete FL whose last
name was Sweatavage....Jack? Anyone know the name of the local who cleaned up Det 17...and cooked the most
pungent lamb on the face of the earth?... wore baggy pants, and old jacket and a beret.....like they all did! Gotta go!
JONES, Ira J., YOB 1942 RA14760435 E3-E4 982 Det 27, JA62-MY63, (Patricia Gale), 5697 Rock
Springs Rd, Jacksons Gap, AL 36861, 256-825-5622, ijjoneskmc@yahoo.com. Back in July 2002 Ira
Jones saw my add in the American Legion Magazine regarding the 2002 ASA Turkey reunion at Hershey,
PA and had his daughter, Pam Sherum, contact me. Ira did not have internet service and his daughter
Pam Sherum did and printed each DAYS OF OUR LIVES issues and took them to her father every week.
She ordered a Det 27 patch and a Det 4-4 patch as a birthday present for him. Ira was not able to make it
to the Hershey or 7 Springs reunion, but has made reservations for the Huntsville reunion and now has a
PC of his own. Ira is a native of the rural area of Gulfport, MS. Enlisted for 3 years in the ASA at Jackson,
MS in May 1961. Took basic at Fort Jackson, SC and the onward to Fort Devens for training in analyzing
what the 058's and 059's copied. Arrived at Manzarali Station in January 1962 and was assigned to Trick
#2. Later worked straight mids. Remembers Don Messerle who was also a 982 and had a prior enlistment
in an Armor outfit. Others are Ken Spano, Walt Dubicki, Mike Comroe, Dave Tavernetti, Dick Johnson,
Jack Brabbitts, the Teague brothers, and others whose names have temporarily been lost. Departed Det
27 along with Don Messerle for assignment to Co C, 316th ASA Bn., Fort Lewis, WA. Ira was discharged
in May 1964 at Fort Lewis and returned to Gulfport where he worked in Plumbing, Heating and Air
Conditioning for 8 years. Was married in June 1965.
Around 1972 decided to get into the ministry and spent 4 years studying at the Baptist Bible Institute in
Graceville, FL. Has since been pastor in the Jacksons Gap area of Alabama for 30 years and still does
some preaching and as a side job has been a used car salesman. Will bring his Turkey photo's to the
reunion and is anxiously waiting for that get-together. Elder this about sums me up. Thanks for your call
last night and your memory prodes. looking forward to Huntsville. see ya. ira

LA MOUNTAIN, Bill YOB 1944 E3-E5 058 Det 27, 63-65, (Marcia), 178 Jefferson Ave., Massena, NY 13662,
315-769-3866, wlamount@twcny.rr.com

LARGE, Darrell CPT Det 4-2, 62-DE62, (Rheta), 583 Kumukahi Pl., Honolulu, HI 96825, 808-395-6825,
darrelllarge@aol.com - Have learned from Glenn Feagin of a reunion sched. for Sept.17-18 in Huntsville. I
would appreciate any info about it you might offer or directions to any web site that might help. Thanks in
advance for your help and aloha for now, Darrell Large (OIC, Tuslog Det 4-1, 1962)
Merahaba "Afendum" or ever how you spell it. Sorry I made a couple of mistakes on my entry. I was a
Captain and OIC of Tuslog Det 4-2, not 4-1 as previously submitted. To my knowledge I was the first
officer assigned to the team. We were first in Peshawar Pakistan until we got grounded by the Pakistan
Government for fear Russia would nuke us after the U-2 incident. After we relocated to Adana Turkey in,
as I recall, the spring of 1962 we had a ball until my tour was up December 1962. I was replace by Captain
Berkie Norman who came down from Sinop to hold the Fort until they rounded up a replacement.
Unfortunately, I lost my records of the Detachment personnel to include that fantastic EDL Tech Rep we
had on board. They were some of the best guys I ever served with during my 24 years active duty and I
would give my interest in hell if I could ever recover their names. If I had their names, I would locate some
of them one way or the other. Anyhow, my Wife of 50 years is Rheta and we will try and make the
Huntsville Reunion if at all possible. Any idea how long it would take down there from Knoxville, TN? Much
aloha and mahalos (thanks) for everything you do to keep ASA Turkey alive and well, Darrell PS: Curious
as to who the other two Darrell Larges are? One has got to be "my other brother Darrell

MOLENDA, Chas A (Chuck), YOB: 1939, RA18596665, E3-E5, Det 27, 61-JN62, (Gwen), 41 Chatooga Ct
W., Hertford, NC 27944, 252-426-2224, chuckgwenm@coastalnet.com. Chuck Molenda's name appeared
on Det 27 Operations Company Unit Order Number 10, dated 26 March 1962 with 81 others who were
appointed to the Permanent Grade of PRIVATE FIRST CLASS E3 with individual Dates of Rank indicated
for each. CPT Alwin H. Sprehe was the CO. I called Chuck Molenda on 30 July 2004 and had a interesting
chat with him. He enlisted for a 3 year ASA assignment in July 1960 at Dallas, TX. Took basic at Fort
Leonard Wood and then onward to Fort Devens for ditty-bop training. Was transferred to 059 after failing
to pass 22 wpm. Upon graduating, was hoping for duty in Germany, but because he had GOOD TEETH
was sent to Det 27 where dentists were 'supposedly' non existent. Those with BAD TEETH were sent to
Germany. Arrived in Ankara in a Turk DC-3 that had a hole in the fuselage that was stuffed with rags! Was
assigned to Trick #1 where Ralph Stevens was the Watch Officer. Was the QB and catcher for the TK#1
Flag Football and Fast Pitch Softball Teams respectively. Remembers Alejandro Lara, Dave Cismoski,
Roger Robbins, Dan Nass, Vic Thiedek, Bob Simonsen, and Watch Officers Jud Reynolds, Dave
Tavernetti, and Freddy Frye. Said that Lt John Leopold was one of the officers who reviewed his OCS
application and review at Det 27. Departed Manzarali in June 1962 for OCS at Fort Benning. Was
commissioned a 2LT in May 1963 and sent to Fort Devens for ASA indocrination and in July 1963 went to
Fort Rucker, AL for Flight Training in the OV-1 Mohawk aircraft. Was sent to Hanau, Germany as an
observer for a Artillery Bn there. Next assignment was to Phu Bai in an aviation company. There his
company shared a Mess Hall with the ASA at Phu Bai where he ran into Judd Reynolds. Wanted a
stateside assignment after Vietnam, instead was sent back to Hanau, Germany. Near the end of that
assignment - received notice that he was being assigned back to Vietnam. That was too much and Chuck
Molenda resigned as a Captain and went to the University of Texas at Arlington and graduated with a
business degree in 1970. Retired several years ago as a Vice President of Cox Communications

MULHOLLAND, Jim YOB: 1934, 2Lt-1Lt, Elint O, Det 4, AP56-JN57, (Joan), 4702 Hedgewood, Bloomfield
Hills. MI 48301, 248-855-9213, mulsy@msn.com - Joan's medical procedure went well. Everything is normal
and no problems. We have made reservations for the 2004 ASA reunion. Looking forward to seeing you all after 47
years. Time flies when you are having fun.

OMALLEY, Edward J., YOB: 1938, RA15623669, E4-E5, P2, 058, Det 27, 61-62, (Carol-div), 392
Fairground Blvd, Canfield, OH 44406, 330-533-2458, eddieo44406@msn.com - Found name listed on
Det 27 Unit Order#10 dtd 26MR62. Called on 31 July 2004 and discussed his TOUR of DUTY with the
ASA at Manzarali Station. Remembers Barry Fredrickson, Joe Kelly who he described as a terrific athlete,
Paul Poetto, Al Kuntz, Al Cox, Gary Bathhurst, Bob Simonson, Nick Hostettler, Ron Hilmer, Harry Judge,
Walt Dubicki, Billy Orr who told everyone that he and Ann Margaret graduated from the same high school,
Jim Windgard (sp?) and Bob Okeekeo (sp?). After duty at Det 27 was sent to Fort Hood, TX where there
was very little for a 058 to do there, except fo to the motor pool and work on the vehicles there. With the
outbreak of the Cuban Missile Crisis was sent to Homestead, FL where his 058 skills were applied. Was
sent back to Fort Hood where he was discharged in 1963 and returned to his root area in Ohio. Was
unemployed for a short period and then took a Post Office job and worked there for 34 years. Now is a
professional artist, acting in community theater.

PETERSEN, Bruce
"Arrived December 1973. Worked Hippodrome (mac stand) with a Lt. Brehm/Sfc. Art Daar/Cpt. Jay
Waldman. Reported to a Col. Arena/ Ltc. Constanza/ Maj. Schneider. Fed and brushed Mark. Survived
Greek/Turkish conflict. Used the Hank Aaron homerun as background music on duty. When ordered to Ft.
Bragg in '74, requested extension. Departed the hill September 1975. Continue to drink chai." I am SO
looking forward to the Huntsville event!! Bruce

PITTS, Jimmy W YOB 1938 RA14643254 E3-E4 722 Det 27, 19MR58- 60, PO Box 555, Hildebran, NC
28637, 828-397-3473, jimpitts28637@yahoo.com - More later.

PROBERT, Harold (Lobe), YOB: 1937 US/ER/RA 28764558 E1-E3-E1-E3 059 Det 27,60-62, (Judy), 660
S Bailey St., Fallon, NV 89406, 775-423-4906, probe@phonewave.net & pharold@cccomm.ne
[edited] I will not be attending the 2004 reunion. When you people decide to come a little farther west, then
I will attend. Mitch Armstrong came out to see me 2 years ago and we spent time fishing and going to
Lake Tahoe, Reno,and around my state. Too far for me to travel, and very hot down and humid.
.
RASMUSSEN, Theodore C (Ted) YOB 1944 RA13765437 E3-E4 058 Det 27, 5AP63-16SE64,
(Marianna), 1182 Maple Ave, Lancaster, PA 17603, 717-394-7026, theoraz@comcast.net
Hi Everyone, We have a new email address: theoraz@comcast.net - Ted & Marianna Rasmussen

RANDGAARD, John G YOB 1930 RA57507735 E5-E6 722 Det 4, AP62-AP63, (not married), HC 8 Box
701, Payson, AZ 85541, 928-474-5403, jrandgaard@cybertrails.com, CW2, Ret - Elder: The last e-mail I
sent to you, my recollections of serve in USASA, I made myself a carbon copy address on the e-mail. I
received the e-mail back in good shape, no problem in opening it. What I will do is send you a hard copy
and a 3 1/2 floppy disk. I will not get to town until next week, so there will be a delay. All the best.
jrandgaard
BIO
I am a native of Montevideo, Minnesota. In 1947 I joined the Minnesota National Guard as a 17 year old
and took basic training and AIT therein and was classified as a Light Weapons Infantryman. In 1948
enlisted in the Regular Army and was sent to Fort Lewis, Washington and served with the 23rd Infantry
Regiment of the 2nd Infantry Division. Served there until 20 September 1949 when I was re- leased from
active duty and transferred to the Reserve Corps in Minnesota. The Korean War broke out on 25 June
1950 and on 9 September 1950 I reenlisted in the US Army and anticipated going back into the Infantry.
While processing in Minneapolis I was taken aside by a Master Sergeant and told of a great deal awaiting
me in service with a unit called Army Security Agency. I waived service in the Infantry and signed with the
ASA. Was sent to Vint Hall Farms for a week of ASA processing and then sent to Carlisle Barracks in
Pennsylvania where the ASA trained the majority of its recruits. They somehow determined that I would
make a dit and dah collector, but that was not to be or to my liking and I washed out of 1717 (later 058)
training. It was about this time, winter/Spring 1950/1951 that the ASA Schools moved from Carlisle to Fort
Devens in Massachusetts. I was transferred to Two Rock Ranch Station which was located just west of
Petaluma, CA. My first duties there were with Special Services for a brief period and then was moved to
the Post Training Section.
The 177th, like the 330th before it, was the primary location for morse code intercept operations in Korea.
There were lots of 058s (05Hs) working there. The unit also did direction finding, with 056 operators, both
there and at some remote locations. They also had a CRITICOM center. These remained the main
missions of 177th Co throughout the 1957-1967 period of the 508th era.
RIZZETTO, Bob (Scooter) YOB: 1940, US52502902, E3-E4, 058, Tk#4, Det 27, 13OC60-MR62, 1609
Schoenersville Rd., Bethlehem, PA., 18018, 610-861-0220, bobrizz717@aol.com [edited] GOOD
MEMORIES. GOOD MEMORIES. I WANT TO THANK ROY DESRUISSEAUX FOR PUTTING ME IN
TOUCH WITH YOU AND THE DOOL WEBSITE. I'M IN THE BEGIN STAGE OF READING THEM ALL.
THERE IS A REASON FOR ME TYPING THIS EMAIL IN ALL CAPS AND ITS NOT THAT I'M USING A
MILL. MORE ABOUT THAT LATER! I AM A NATIVE NEW YORKER. WAS DRAFTED INTO THE ARMY
AND SOMEHOW WAS DRAFTED INTO THE ASA AND WAS SENT TO FORT DEVENS FOR
PROCESSING. AT DEVENS THEY MUSTERED TOGETHER A CLASS OF 10 DRAFTEES TO ATTEND
MORSE CODE TRAINING. I HAD NO TROUBLE LEARNING MORSE CODE. IN FACT - I ENJOYED IT.
WENT TO NEW YORK CITY ALMOST EVERY WEEKEND. AFTER THE DITTY- BOP TRAINING - WAS
ASSIGNED TO DET 27 IN TURKEY IN 1960 FOR THE REMAINDER OF MY TWO YEAR HITCH. DET
27 WAS STILL BEING CONSTRUCTED AND THE OPERATIONS WAS STILL IN ITS INFANT STAGE. I
BELIEVE THAT THERE WERE ABOUT 10 OF US 058'S TO A TRICK. THE BARRACKS WERE BRAND
NEW AND 2 GI'S WERE ASSIGNED TO A ROOM. WHEN I LEFT THERE WERE 4 TO A ROOM - SO
THAT SHOWS HOW MUCH DET 27 GREW. I TRIED OUT AS A SHORTSTOP FOR THE BASEBALL
TEAM THAT WAS BEING FORMED BY COACH LT BOBBY GENE MIZE TO GO TDY TO LIBYA FOR
SOME GAMES. EVEN THOUGH I WAS A PRETTY GOOD BALLPLAYER - I DIDN'T MAKE THE TEAM
BECAUSE I COULDN'T PUT THE BAT ON THE BALL DURING BATTING PRACTICE. THE RIGHT
HANDED PITCHER HAD PITCHED FOR MICHIGAN STATE'S NCAA BASEBALL TEAM AND HAD A
BLAZING FAST BALL THAT FEW OF US COULD HIT. I'VE FORGOTTEN HIS NAME, BUT HAVE
WONDERED IF HE EVER MADE IT TO THE MAJOR LEAGUES AS HE WAS THAT GOOD. DO
REMEMBER THAT HE DROPPED OUT OF COLLEGE BEFORE HE GRADUATED. IT WAS DURING
THE TEAM INFIELD PRACTICE THAT I GOT TAGGED WITH THE 'SCOOTER' NICKNAME AND IT
STUCK TO THIS VERY DAY. AT THAT TIME PHIL RIZZUTO WAS THE NEW YORK YANKEE
SHORTSTOP AND I WAS FROM NEW YORK AND WAS TRYING OUT AS A SHORTSTOP - THAT LT
MIZE STARTED CALLING ME SCOOTER. I READ ABOUT THE HERETOFOR UNKNOWN TREE
PULLER AT SITE 23. THE GUILTY HOOLIGAN WAS A 058 AND MY ROOMMATE. AT THIS LATE
STAGE IN MY LIFE I DO NOT CONSIDER MYSELF AS BLABBING ON BILL JUNKIN. BILL GOT
BOOZED UP AT THE NCO CLUB AND ON HIS SOUSED WAY BACK TO THE BARRACKS WALKED
DOWN THROUGH THE FOOTBALL FIELD AND YANKED THEM ALL OUT. RATHER CHILDISH
TODAY, BUT LAUGHABLE THEN. IT CAUSED QUITE A STIR WITH THE POST COMMANDER AND
BECAUSE OF IT THE MANZARALI MAULER NEWSPAPER BEGAN AS A FLYER THAT WAS
PREPARED IN OPERATIONS AND CIRCULATED THROUGHOUT THE POST. SEVERAL GI'S WERE
CALLED ON THE CARPET FOR PULLING THE TREE'S, BUT MY GOOD FRIEND BILL JUNKIN WAS
NOT ONE OF THEM. THEY NEVER DID FIND OUT WHO DID IT, BUT THE OSI WAS ALMOST
CERTAIN THAT A KID FROM MISSISSIPPI DID THE PULLING AND HE WAS READ THE RIOT ACT -
IT HAPPENED SO LONG AGO THAT I'VE FORGOTTEN THE OTHER LAUGHABLE THINGS THAT WE
DID AT MANZARALI. WE WERE JUST KIDS! BILL JUNKIN AND I TOOK LEAVE AND WENT TO
ATHENS WHERE WE BOUGHT A 55 CHEVY FROM A USAF DUDE FOR $900.00 AND DROVE IT
BACK TO MANZARALI. ONCE A FRIEND, BOB KENNEDY, BORROWED IT AND HAD AN ACCIDENT
IN ANKARA. CAN'T REMEMBER THE DETAILS OF THAT ACCIDENT, BUT DO REMEMBER THAT WE
SOLD IT FOR $2400. I RECALL THAT ME AND 8 OTHER WENT TO THE AIR FORCE NCO CLUB IN
ANKARA ON CHRISTMAS EVE OF 61' TO CELEBRATE AND MISSED THE BUS BACK TO POST. THE
ONLY MP THAT I REMEMBER WHILE AT DET 27 - WAS A CORPORAL, THEN MADE BUCK SARG.
BIG GUY. ABOUT 6' 5'. REAL SPIT AND POLISH MP WHO ENJOYED HIS JOB. I REMEMBER DICK
RUDELL, JOE KELLY, RUSS DAVIS -BIG BLACK DADDY FROM CHICAGO, DAN BORDERS WHI I
KEPT IN TOUCH WITH BEFORE HE PASSED AWAY FROM DIABETES. DAN HAD SUGAR BAD AND
WENT INTO THE HOSPITAL IN THE WACO, TEXAS AREA TO HAVE A BIG TOE CUT OFF, BUT HE
NEVER MADE IT OUT OF THE HOSPITAL SO I'VE BEEN TOLD. HE WAS SUCH A GOOD FRIEND OF
MINE. ALSO REMEMBER BILL COWIE FROM CHICAGO, BOB WALLACE FROM BROOKLYN, DAN
LEVY FROM LOUISIANA AND BOB KENNEDY FROM BRISTOL, PA WHO LATER LOST A LEG IN A
CAR ACCIDENT. ALSO REMEMBER A EX-058 BY THE NAME OF HENRY COYLE WHO EVERYONE
OWED GAMBLING DEBTS TO. I CAN'T REMEMBER THE NAME OF THE 058 WHO WENT HOME
FOR THE 1961 CHRISTMAS HOLIDAYS, BUT BEFORE HE LEFT HE TOLD US TO TUNE INTO SUCH
AND SUCH A FREQUENCY ON CHRISTMAS DAY AND HE WOULD BE SENDING THEM A MESSAGE
VIA MORSE CODE. SURE TO HIS WORD, THE MANZARALI 058'S LISTENED AND WERE ABLE TO
HEAR HIS DITS AND DAHS FROM NORTH CAROLINA. LET ME TELL YOU AND OTHERS WHO WILL
BE READING THIS, A LITTLE MORE ABOUT MYSELF. I LIVE IN BETHLEHEM, PA. ORIGINALLY
FROM ALLENTOWN, PA. NINE MONTHS AFTER I WAS DISCHARGED AND THANKS TO THE ASA
FOR GIVING ME A TOP SECRET CRYPTO CLEARANCE, I WAS IN TRAINING AS A SIGINT OFFICER
WITH THE CIA. FOUR DAYS BEFORE MY FIRST CIA ASSIGNMENT - TO AFRICA - I WAS IN A CAR
ACCIDENT IN THE LANGLEY, VIRGINIA AREA. MY NECK WAS BROKEN AND HAVE BEEN
PARALYZED SINCE 63'. I WAS IN THE BACK SEAT OF A 1958 FORD T-BIRD AND IN BETWEEN
TWO PRETTY GOOD LOOKING BLONDES WHO WERE SEATED IN THE BUCKET REAR SEATS
WHEN THE AVOIDABLE ACCIDENT HAPPENED. THE DRIVER WAS A CLASSMATE AT CIA AND WE
WERE OUT CELEBRATING AND HAD JUST PICKED UP THREE YOUNG LADIES AND WERE
HEADED DOWN A DIRT ROAD AT A HIGH RATE OF SPEED. JUST BEFORE THE DISASTER - I
LOOKED AT THE SPEEDOMETER AND IT READ 105 MPH. I PLEADED WITH THE DRIVER TO SLOW
DOWN AND THE LAST THING I REMEMBER WAS SLAMMING INTO A TREE ON THE PASSENGER
SIDE, THE YOUNG GIRL IN THE FRONT SEAT DIED INSTANTLY AND BECAUSE I WAS IN THE
MIDDLE SORTA HUMP AREA OF THE T-BIRD - MY HEAD WAS VIOLENTLY SLAMMED INTO THE
ROOF AND MY RIGHT LEG WAS SNAPPED LIKE A TREE LIMB. I WAS IN A COMA FOR OVER 3
WEEKS. THE DRIVER AND THE OTHER TWO GIRLS SURVIVED THE CRASH WITH ONLY MINOR
BRUISES. THEY REPAIRED MY LEG WITH PINS AND IN 2002 I HAD TO HAVE IT AMPUTATED AS
THE PINS BY NOW HAD CAUSED IT TO BEOME INFECTED. ELDER - I'M REALLY GLAD TO HAVE
FOUND YOUR WEBSITE. I ENJOY IT. AS ALL CAN SEE I AM NOT PROFICIENT WITH THIS
COMPUTER. THERE IS A LOT OF TASKS I CAN'T DO. I HAVE A LOT OF PICTURES. I RECENTLY
MOVED TO A HANDICAPPED ACCESSABLE APARTMENT AND CAN'T FIND HALF OF MY STUFF.
WHEN I FIND MY LITTLE GREEN BOOK I'LL SEND YOU NAMES AND ADDRESSES THEREIN. YOUR
WEB SITE HAS BROUGHT BACK A LOT OF GOOD MEMORIES. I WAS EXTENDED IN TURKEY
BECAUSE OF THE BERLIN WALL AND HAD NOT THAT EVENT TAKEN PLACE I MIGHT HAVE BEEN
ABLE TO LEAD A MUCH BETTER LIFE THAN I'VE BEEN AND STILL AM GOING THROUGH. i WOULD
LIKE TO ATTEND THE 7 SPRINGS REUNION, BUT BECAUSE OF MY HANDICAPS THAT IS
IMPOSSIBLE. I MOST CERTAINLY WILL APPRECIATE RECEIVING THE 2003 MEMORY BOOK.
THANK YOU, SCOOTER

ROSE, Llewellyn P., (Pat), 1LT, Cdr, Det 4, AP55-MY56, (Anne), PO Box 393, Junction, TX 76849, 325-
446-2252, w5ozi@ktc.com
It was not my intention to be in ASA. It was an accident, I guess one could say. I was a SigC 1st Lt., fairly
proficient in communications/electronics, and was assigned to Turkey, as a SigC "Radar Officer". I didn't
know a damn thing about radar, but after getting to Ankara in April 1955 and hanging around there for
what seemed like ages, I finally got sent to Samsun, and then Sinop as the OIC of that detachment. I
replaced another Lieutenant who departed shortly after my arrival. His first name was Bobby and I've
forgotten his surname. Until I got there I had absolutely no idea of what we were doing up there. I
remember that there were about a dozen GI's & we had leased the Sinop Palas Hotel for our quarters,
plus I believe there was another house that some of the men leased for their quarters. It didn't take long to
find out what the job was.....entirely ELINT at that time, and it was a blast. Toward the end of my tour in
late 1955 or early 1956 we unpacked some airborne X-band receiving equipment and succeeded in
making some of what I believe were the first intercepts and recordings of Soviet airborne conical scan
signals in X-band. That, I believe, was the reason for the subsequent intense and rapid escalation of the
Sinop site. Sometime during my tour in Sinop, ASA took over the mission from the Signal Corps. I later
moved to Germany with ASA and later to an ASA battalion at Camp Wolters, Texas. Following that
assignment, I went back to more typical Signal Corps assignments, but the "electronic warfare"
experience stuck to me, and I had several assignments in that field. After Vietnam, where I commanded a
Corps Signal Battalion, a tour at the Pentagon and later my final tour in London, I retired as a Colonel in
1976. You will have to forgive me because I am a University of Texas "T-sipper", which is a big problem
here in Junction with its strong Aggie following - still, they do tolerate me. I have a son who lives in Dallas,
and we visit now and then. Maybe I will have the chance to visit with you and the other ASA'ers sometime.
Dear Elder, Many thanks for sending "The Early Birds" to me and I will appreciate your continuing to do so.
Phil Hotton's description of life in Sinop is essentially correct and I can think of little to add to it. As he
mentions, I was the OIC of the Sinop bunch during that time, and a memorable experience it was. I have
previously sent some of my thoughts of that time to you. I would mention that it is my opinion that the work
we did in 55-56 was the stimulus which caused the rapid increase in the size of the ASA presence there.
Best wishes, Pat Rose

SAGE, Jim 722 Det 4, 62-63, (Jan), 8197 Irish Rd., Millington, MI 48746 517-871-3758
greatlakesfab@tds.net - e-mail to John Randgaard: [edited] John, I remember SP4 Pierce too but darned
if I can remember his first name. He was the best 722 trick chief we had. I can't make the ASA Turkey
reunion this year. I have been writing to Lowell Mix who you were always tossing out of the comm center
at Sinop. He, too, made a career of the army and reached the rank of Major. He was also in Nam and got
messed up over there. He is in Las Vegas now. Lowell is the half Indian fellow who roomed with me
towards the end of the Sinop tour.

SCHECHTEL, Larry CPT Ops O Det 4, 71, (Sylvia), 6721 White Post Rd., Centreville, VA 20121, Ret LTC
- [Edited] Saw Ernie Carrick's entry in the reunions section of the MOAA Magazine. While I won't be able
to make it to Huntsville in 2004, I'd like to know about any in the future. I spent a career in the Army
retiring as a LTC. Besides the tour in Sinop, I had o'seas tours in Germany and Vietnam. Was also at Ft
Lewis (4thID), hqs, and on exchange with the naval counterpart to ASA. Also spent 15 years as a DOD
civilian with OSD Intelligence. I was the ops officer of the field station in sinop from Jan-Dec 71,
responsible for main ops, the hippodrome and Det 4-4 in Karamursel. Unfortunately, I am pretty bad at
remembering names, but will look thru my papers to see if I can turn up some. During the second half of
my tour, the hippodrome chief was Bob Weikle, who replaced me as ops officer, his engineer was Alfred
Paiz. the S-1/adj was Tom Clark; the chaplain was Al Arvey, the doctor was Morgan Morgan. if you have a
roster I'd like a copy - might find some folks I served with.

SIKES, Arthur D 2LT-1LT Det 204, JL71-JL72, 406 Lake Dr., Wills Point, TX 75169, 214-336-9404,
artsikes1@aol.com
BRIGADIER GENERAL ARTHUR D. SIKES JR.
Retired effective Aug. 1, 1999.
Brig. Gen. Arthur D. Sikes Jr. is director of the Customer Support Office, National Imagery and Mapping
Agency, Reston, Va. NIMA is a combat support agency jointly chartered by the secretary of defense and
the director of central intelligence. The agency is the central authority for imagery and mapping in the U.S.
government. It provides imagery, imagery intelligence and geospatial information support to U.S. and
allied military forces, other government activities and the civil sector in support of national security
objectives.
The general entered the Air Force and was commissioned in 1969 as a distinguished graduate of the
Reserve Officer Training Corps program at San Diego State University. A career intelligence officer, he
has served in command and staff positions in the United States and six allied nations, including key
leadership jobs with the TR-1 and U-2 programs in Europe and Korea. He supported combat operations
while serving in Thailand during Linebacker II, and as director of intelligence, Joint Task Force Proven
Force, during Operation Desert Storm. He also participated in NATO peace enforcement operations in
Bosnia as director of intelligence, implementation force and stabilization force.
EDUCATION:
1969 Bachelor of arts degree in economics with honors, San Diego State University, San Diego, Calif.
1974 Squadron Officer School
1982 Master's degree in public administration, Auburn University, Auburn, Ala.
1982 Distinguished graduate, Air Command and Staff College, Maxwell Air Force Base, Ala.
1985 Air War College
1987 NATO Defense College, Rome, Italy
1991 Senior Joint Professional Military Education, Armed Forces Staff College, Norfolk, Va.
ASSIGNMENTS:
1. July 1969 - December 1969, student, signals intelligence officer course, Goodfellow Air Force Base,
Texas
2. January 1970 - July 1971, flight commander, 6950th Security Group, Royal Air Force Chicksands,
England
3. July 1971 - July 1972, flight commander and assistant operations officer, Turkey-U.S. Logistics Group,
Detachment 204, Sinop, Turkey
4. August 1972 - September 1973, Air Force special security officer, 7th and13th Air Force headquarters,
Udorn Royal Thai Air Force Base, Thailand
5. September 1973 - August 1975, operations production officer, 6948th Security Squadron (Mobile), Kelly
Air Force Base, Texas
6. August 1975 - November 1978, Air Force Security Service commander's representative, Headquarters
12th Air Force, Bergstrom Air Force Base, Texas
7. November 1978 - July 1981, commander, 6947th Electronic Security Squadron, Homestead Air Force
Base, Fla.
8. August 1981 - June 1982, student, Air Command and Staff College, Maxwell Air Force Base, Ala.
9. July 1982 - July 1983, Electronic Security Command representative to the assistant chief of staff of
intelligence, Headquarters U.S. Air Force, the Pentagon, Washington, D.C.
10. August 1983 - August 1984, chief, Operations Division, 6903rd Electronic Security Group, Osan Air
Base, South Korea
11. September 1984 - December 1985, tactical cryptologic program element monitor, Headquarters U.S.
Air Force, the Pentagon, Washington, D.C.
12. December 1985 - February 1987, executive to the assistant chief of staff of intelligence, Headquarters
U.S. Air Force, the Pentagon, Washington, D.C.
13. February 1987 - July 1987, student, NATO Defense College, Rome, Italy
14. July 1987 - July 1989, commander, 6911th Electronic Security Squadron, Metro Tango, West
Germany
15. August 1989 - July 1991, director, tactical reconnaissance system, Metro Tango, Germany
16. July 1991 - July 1994, deputy commander, Atlantic Intelligence Command, Norfolk, Va.
17. July 1994 - June 1995, director, production functional management staff, Defense Intelligence Agency,
Washington, D.C.
18. July 1995 - September 1995, deputy director for intelligence community affairs, the Joint Chiefs of
Staff, J-2, the Pentagon, Washington, D.C.
19. September 1995 - December 1996, deputy assistant chief of staff of intelligence, Headquarters U.S.
Air Force, the Pentagon, Washington, D.C.
20. January 1997 - August 1997, deputy director, intelligence, surveillance and reconnaissance, Deputy
Chief of Staff for Air and Space Operations, Headquarters U.S. Air Force, the Pentagon, Washington,
D.C.
21. August 1997 - May 1998, director, Customer Support Office, National Imagery and Mapping Agency,
Fairfax, Va.
22. May 1998 - present, director, Customer Support Office, National Imagery and Mapping Agency,
Reston, Va.
MAJOR AWARDS AND DECORATIONS:
Defense Distinguished Service Medal
Defense Superior Service Medal with oak leaf cluster
Legion of Merit with oak leaf cluster
Bronze Star Medal
Meritorious Service Medal with six oak leaf clusters
Air Force Commendation Medal

OTHER ACHIEVEMENTS:
National Intelligence Distinguished Service Medal, Central Intelligence Agency

EFFECTIVE DATES OF PROMOTION:
Second Lieutenant Jun 18, 1969
First Lieutenant Jan 18, 1971
Captain Jul 18, 1972
Major Feb 1, 1981
Lieutenant Colonel Mar 1, 1984
Colonel Aug 1, 1989
Brigadier General Jul 1, 1995
Ret as BG - Correspondence between Ernie Carrick and General Sikes: MERHABA General Sikes - Sure
was good to talk to you today. Always interesting to talk to another "Sinopean". I have attached information
on the reunion that we talked about. Betty and I hope that you and your wife will have the time to visit with
us. Thanks again Ernie Carrick

SMITH, Jack Burton 9Burt), YOB: 1938, RA18537343, E2-E5, 058, Det 4, AP58-AP59, divorced, 6770
Joseph Edgar Ct, Alexandria VA 22310, 703-922-6130, burt3323@hotmail.com & ajax_88@att.net -
Received the following on 17 July 2004: Hello Elder Green -- Thanks for your website, just came across it.
I was an 058 at Sinop in 58 and saw your mention of Carlos Hunt, a guy I enlisted with and served with at
Det 4. Months ago, I sent an e-mail to the address given, but I think its out of date. Got no answer. Do you
have current e-mail address for Carlos, or some other information so I can contact him to say hello?
Thanks much for your assistance. (I live in Virginia.)
Hello Elder Green -- I received your e-mail with some bio data (corrected below) and I also received a
welcome e-mail from Carlos Hunt. It was good to hear from Carlos after 40+ years. I'll be contacting him
soon. Thank you again, and your efforts to coordinate Sinop information are appreciated by all.

SPEAKS, Carl R. YOB 1941 RA18581471 E4-E5 (Sgt), 058, Det 27, 64-65, (Kathy), PO Bx 318, Arp, TX
75750, 903-859-4202, carl4156@yahoo.com -
SEE Carl and Kathy ATTACHMENT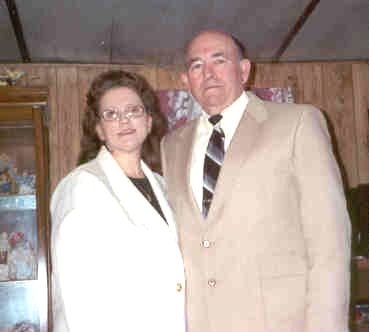 STEPHENS, Howard C (Steve) RA16658652 E2-E4 Det 27, DE60-SE62, (Judy), 3149 Tamarron Dr.,
Rochester Hills, MI 48309, 248-375-0081, howardcstephens@comcast.net - Hi Elder, Got your e-mail.
Pretty funny - but it's not all that "confusing" to most of us. It's just your daily variety of conservative
bashing by our very biased liberals in the media. Also got your v-mail Friday evening. Sorry I missed your
call but it's been a really busy few days in the Stephens household. We were blessed with the recent
arrival of our 7th grandchild. We've got a very busy summer lined up, including major renovations in our
home this summer. The contractor said he could wrap it up in 2 months. I sure hope so as the outcome of
that project will determine our availability to make it to the ASA reunion in 'Bama. I'll keep everyone posted
and will respect the registration cut-off at the end of July - one way or another! Last item concerns e-mail
addresses. I foeward DOOL 141 as usual, but got 3 "rejects" for addresses as follows: Henry J Verwayen, verwayen@msn.com, Bob Rizzetto, bobrizz717@aol.com, and Hank Tolbert, tolbert9@aol.com
STUART, William Z., (Bill), RA11360360, E6, 982, Det 27, JL65-SE67, 336 Lakehurst Rd Brown Mills NJ 08015
609-799-1300 & 609-947-4866, billstuart@cooperpest.com - Hi Patty and El. Now am retired from Pest Control, but
working 2 days a week to offset SS. Mon and Tues with sometimes Wednesday's. Bought a 22 ft 1991 Winnebago
RV with a Toyota drive two weeks ago and we are breaking it in. Used, but only 40K mileage. Man was a Major in
Army and wife is handicapped and cannot use it. Has been in storage at McGuire AFB by Ft Dix since 97. He started
it each week and drove it twice a month. In pristine condition. Camped in Poconos last two weeks. Will be tripping
soon, so don't be surprised if we show up. My cell is 609-947-4866. Still in New Jersey.

TESCHKER, Chuck, 059, E3-E5, Det 27, 60-62, (Penny), 2752 N, Tipsico Lake Rd., Hartland, MI. 48353, 248-
887-1620, penelope@mwci.net - Hi Elder, I just found this envelope with 8 photos from the 2002 ASA Turkey
reunion at Hershey, PA. Sorry its taken me almost 2 years to mail it!! Penny
SEE 2002 Hershey Chuck&PennyTeschker ATTACHMENT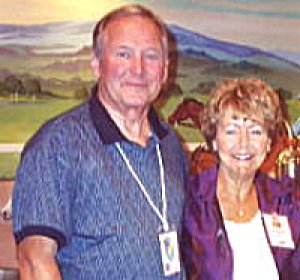 TILNEY, Ralph (the Eternal Weed) SP5 98C Det 27 and 4-4 67-69, (Shirley), 1304 Doonesbury Dr.,
Austin, TX 78758, 512-833-5906, rtilney@austin.rr.com - Dear Green Hornet, Got a new scanner this
week. One that will scan in slides, like those enclosed. Thought you might like the picture of you and Patty,
and the one of your two boys I took in your Turkish home some 36 years ago. Also, one of Deese and
Canby 3 sheets to the wind. Think we could blackmail 'em? All the best, Ralph Tilney, Austin, Texas
TOLBERT, Hank YOB 1943 RA16809760 E4-E6 98CRU Det 27 & 4-4, MR65-JL68, (Juanita), 4555
Ashmore Cir NE, Marietta, GA 30066, 770-926-1565, tolbert9@aol.com & htolb@bellsouth.net - More
later
VAN BROCKLIN, Jim YOB: 1929 US51337026 Promoted SP3 (E4) on 25AP56, Det 4,
FE56-SE56, (Marcia), 39 Therin Dr., Hamburg, NY 14705, 716-649-9232,
jandmvanb@adelphia.net - Jim Van Brocklin was one of the ASA early birds in Turkey. He was assigned
to Samsun where Maj Lawry was the commander and 2LT Tom Rohner was the other officer at Samsun.
1LT Pat Rose was the officer in charge at Sinop.

VANNOY, Claude E., CPT-MAJ, Opns O, Det 27, JN65-JN68, (Ginny), 177 Welcome Home Rd., North
Wilkesboro, NC 28659, 366-667-7036, vace@charter.net - Elder, we won't be able to make it to Huntsville for
the reunion. In 1960, I was assigned to NSA, COMSEC, at Washington, DC. One of the civilians I worked
with, Jim Glenn, was sent TDY to Huntsville. When he returned he was telling about his experiences while
there. Someone asked him what he did for entertainment. His reply was that they went to the local
barbershop on Saturday to watch the barber cut hair. I'm sure you will have a lot more choices for
entertainment now than they did in 1960. Have a great reunion. Claude

WACENDAK, Andy, YOB: 1925, RA12285540, E7-WO1, 98GRU/988A, Det 4, 66-67, (Winifred), 66 E
Maine Rd., Johnson City, NY 13790, 607-797-6483, awacendak@stny.rr.com - Received a large package
from Andy Wacendak with the following note therein: Hello Elder. Here's more info - ref ASA activities, Det
4 and other military type literature. If you can use, okay, if not throw away please! Thanks for your DAYS
OF OUR LIVES newsletter via the internet. Our son, Andy Jr., keeps me updated on all releases.
Everyone in family healthy and we do keep busy! A good year here for wild turkeys and deer. Should fill up
couple freezers this Fall. Our best to the Green's and our ASA friends world-wide. Keep up your excellent
work and what can I help with? Respectfully, Andy Wacendak, CW2 retired
Andy Wacendak is a native of Scranton, PA. He was a high school drop-out - enlisted in the Army in 1947
and took Basic Training at Camp Pickett, Virginia with the 17th Airborne Division. Said that his basic pay
was $50. a month and later raised to $78. per month. Served in Germany with the 1st Infantry Division,
then was sent to Korea in 1950 as a Infantryman with the 9th Regimental Combat Team of the 2nd
Infantry Division. Finally wised up and joined the ASA in 1954 and served at Fort Meade, Bad Aibling,
Herzo, Shemya, Sinop, etc. States that his ASA career was great.... great to be ex-988/982....Lots of
headaches and ass chewing too! Awards include the Combat Infantry Badge, two purple hearts, the
Meritorious Service; the ARCOM; the Joint Service ARCOM.
SEE Andy Wacendak 1956 attachment and Andy Wacendak 1966 attachment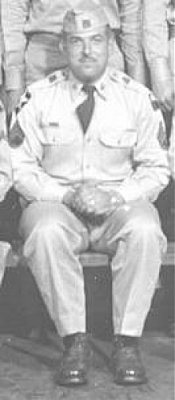 ........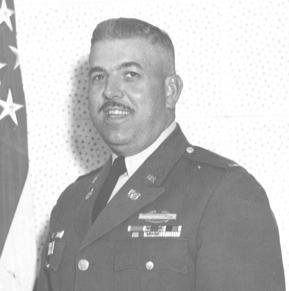 WEBER, Gary YOB: 1943 RA17606570 E3-E4 Photographer Det 4, 14NO62-20OC63, 4209 Americana
Dr., #102, Annandale, VA 22003, 703-941-0311, triology@verizon.net
Hi: I finally upgraded to DSL service and have a new email address: triology@verizon.net. Thanks Gary
Weber.

Alton Speaks.jpg
Dennis Brooke, Jim Harber, Alton Speaks.jpg
Sinop A.jpg
Sinop...Col Arena, LTC MacKinnon & CSM Bowser.dat
Carl and Kathy.jpg
Andy Wacendak 1956 988.jpg
Andy Wacendak 1966.jpg
2002 Hershey Chuck&PennyTeschker.jpg