From: "ercgreen" ercgreen@yourinter.net
Subject: DAYS OF OUR LIVES #115
Date: Fri, 9 May 2003 09:19:16 -0400
2003 ASA TURKEY REUNION REMINDER
Here's the annual message (with my answers in black) courtesy of my good friend, DUMBO who was a SP5 Traffic Analyst at Manzarali from January 1966 to 21 June 1967. DUMBO really isn't a DUMBO. In fact he's a native of Reynoldsville, Pennsylvania and recently retired with the pay grade of a 2-star general and resides in Severn, Maryland with his lovely wife Carole.
Hey Green Hornet! aka Elder RC Green and gH! How's it going?
I thought that I read the ASA Turkey reunions would be held every other year. Am I dreaming, as usual?
No, my friend that's what those at the Hershey meeting thought best and interestingly, but not surprisingly, the die-hard reunion goers, who did not attend that meeting, like yourself, were extremely unhappy with that decision and subsequently made it abundantly clear to me that they want to preserve and enhance the ASA Turkey reunion by holding it every year. Our good and old T/A friend, Gary Stolp, with his usual clairvoyance wants the reunion held every year and will bring his wife to the 2003 reunion and would like for his old friends from Manzarali to be there too. In short, the charter members like Ted and Susan Willingham from Massachussetts, Gene and Phyllis Cram from Dunellon, Florida, Jim and Becky Harber from Georgia and Walt and Bev Dubicki from Louisville, Kentucky feel that a reunion every other year will cause a direction turn or the reunion to head in the wrong direction.






I hear that the 2003 ASA Turkey reunion will be at Seven Springs, PA on 29 and 30 August 2003. Is that correct Yes
Where the heck is Seven Springs, Pennsylvania?
The 7 SPRINGS resort is near Champion, Pennsylvania in the beautiful Laurel Highlands. It is known as the place where you can do it all! The resort is easily accessible from the Donegal exit of the Pennsylvania Turnpike.
What else should I know about Seven Springs?
Seven Springs is a picturesque resort surrounded by majestic hills and is tucked away in the southern mountain region of Pennsylvania. It is a excellent mountain top resort that is used year round, even though it is the BEST SKIING site in Pennsylvania. A chairlift is available to ride to the top of the mountain and down to enjoy unique views of the mountain scenery and the lodge itself. An indoor pool with access to outdoor hot tubs facing the ski slopes is also available for registered guests.
Why is the reunion being held in Pennsylvania and why should I attend?
Well - the answer is simple. No one, yet has volunteered to sponsor the annual reunion. Thus Patty and I are stuck
How do I make the reservations and what other things should I know?
1. I have 70 rooms blocked off for the ASA Turkey reunion. The cost per room is $85.00 + tax for each room.
2. For reservations call 1-866-437-1300 or 1-800-452-2223
3. Inform the receptionist that you are with the ASA Turkey reunion group to receive the $85.00 rate!
4. Request a room on the 6th floor or above that faces the ski slopes. Each room has a balcony. Note: The main lodge entrance is on the 4th floor of the resort.
5. The $85.00 per room rate will be for the week of the reunion and the week after. So, when making the reservations make the dates clear. Patty and I will be arriving on the 28th and set the reunion in motion.
6. For the golfers, bring your clubs. There is a fabulous 6360 yard, par 71 championship golf course nearby.
What is the AGENDA for the reunion
The TENTATIVE agenda will be something like this:
Thursday - 28 Aug. Patty and I arrive around noon and will finalize the details and set the reunion in motion.
Thursday - 1200-?? Hospitality Room opens in 618
Thursday - This would be the ideal day to sight see such places as the crash of Flight 93 at Shanksville, the 9 trapped miners escape bore hole, Fallingwater (paconserve.org), Kentuck Knob (kentuckknob.com), the home of the weather forecaster at Punxsutawney, PA and the Laurel Caverns (laurelcaverns.com), etc.
Thursday - 1800-2000 Dine at the Rowdy Buck Lounge in Donegal which overlooks the Pennsylvania Turnpike. They will have a HAPPY HOUR for us and the house specialty is elk and venison steaks.
Friday - 29 Aug. 1200-. Start checking in.
Will a professional photographer be on hand to take individual and group photo's?
Yes, the resort has a photographer and his rates are very reasonable. Of course, anyone else can take photo's
Where will the hospitality rooms be?
We will use the ALPINE room on the 3rd floor as the main hospitality room and for the Saturday night buffet. The Alpine room has a bar and an outdoor covered and uncovered deck facing the ski slopes at the resort. It is 3 times the size of the Pennsylvania suite at the Hershey reunion.
Where will the Saturday banquet be held?
We will dine and socialize in the impressive Alpine room and for those who want to dance - can use the equally impressive Matterhorn Lounge which is next to the Alpine room for that purpose. room
Does Seven Springs pick up passengers at the Pittsburgh International Airport?
Yes, but for a fee. Suggest that those flying into Pittsburgh rent a car, then visit Pittsburgh before getting on the PA turnpike at Monroeville, PA for the short drive to the Donegal exit for the 8 mile drive to the 7 Springs resort.
The average High/Low for each season at 7 Springs is:
Spring - 62-38
Summer - 84/59
Fall - 64/42
Winter - 38/21
The driving distance and times
from
Baltimore, MD - 4 hours
Cleveland, OH - 3 hours
Columbus, OH - 4 hours
Latrobe, PA Airport - 45 minutes
NYC, NY - 6 hours
Pittsburgh Airport - 1 hour
Washington, DC - 4 hours

I will try and cover the details in planning for this reunion and will need your assistance in making it BETTER than the Hershey reunion. To insure that it too is a success, please review and complete the following essential questions that will make my job easier in making the final decisions for the 2003 reunion. FOR MORE INFO ON 7 SPRINGS VISIT: http://www.sevenspringspennsylvania.com/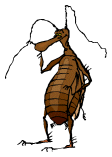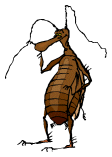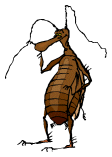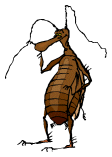 What other things should I know?






I just thought I would BUG you for a minute.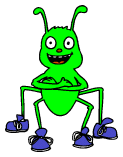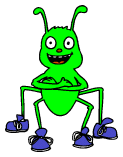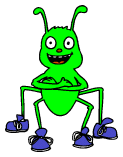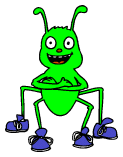 Once in awhile you find a friend who's your friend right from the start. Once in a while the friendship's so strong it really warms your heart.
I wonder how many ASA Turkey vet's are reluctant or apprehensive to attend the reunion because they think that too much time has passed and they wouldn't be the people they'd known in their youth and that they wouldn't be remembered.
I've attended both reunions and can honestly say that the wife and I are glad that we did. It gives us a different outlook and an opportunity to form new memories. Most say the first reunion is the hardest, but once they attend, they look forward to the next one. Those that stay home will miss out on seeing old and reestablishes friendships and the opportunity to interact with other ex-ASA'ers. Also, I'm wondering if there are less-fortunate vet's who want to attend but can't afford the trip. Maybe we could start a fund-raising for those fitting that discription and no one except the Green Hornet need know the names of those veteran's.
Once in a while that friendship lasts your whole lifetime through. It only happens once in awhile, like it happened with me and you. After all, isn't that what friends are for?!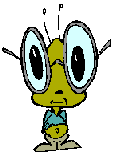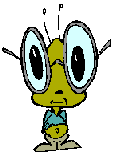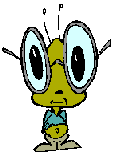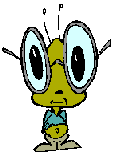 Thanks for being a friend!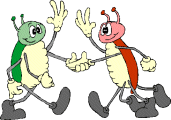 Now go BUG the rest of OUR ASA TUSLOG friends with your DAYS OF OUR LIVES NEWSLETTER!
-----------------------------------------------------------------
MAIL-call - PRESERVING FORGOTTEN MEMORIES

This message is intended only for the use of the ASA TURKEY Veteran's named as recipients in the message. If you are not an intended recipient of this message, please notify the sender immediately and delete the material from any computer. Comments or submissions to the DAYS OF OUR LIVES are most welcome. I will respond to all e-mails and will assist whenever needed, but reserve the right to edit for content and clarity and welcome any errors that may appear herein. Whether you choose to share your BIO is a personal choice. However, information not shared is the same as information lost. Keep in mind that the Internet is a universe unto itself and is a dang near veritable hell-hole filled with scams, scam artists, frauds, thieves, and greedy people, etc. Identity theft cannot be prevented. It can happen to anyone regardless of internet usage. For the most part the Social Security Number, and credit card numbers are most vulnerable. It has been via www.switchboard,com that I've been able to contact the vast majority of the ASA Turkey veteran's. Also, the many search engines (eg: www.google.com) can dig deep for ASA units and personnel. Therefore, if you wish not to receive future DAYS OF OUR LIVES, please send that request to ercgreen@yourinter.net. Thank you
GREEN, Elder RC (gH), DOB: 23AU36, RA13513638, E7, 982/98C, Det 27, 1-15MY61, Det 120, MY-JL65, Det 27, JN66-OC67 & Det 4-4, OC67-NO68, (Patty), 3094 Warren Rd., Indiana, PA 15701, 724-349-7395, ercgreen@yourinter.net
BALD EAGLES
Spent two days at camp and was fortunate to spot two bald eagles across the waters of the George B. Stevenson Dam which is near Sinnemahoning, PA. We watched them with two spotting scopes for several hours. They had two baby eaglets in the nest and it was neat watching them skim the water and snatch onto trout with their talons and then fly back to the nesting tree and feed the chicks. We were told that these two eagle mates live year round in that area. It truly was a sight to behold!! I'd be glad to give anyone the directions to the viewing area which is also a boat launch for electric powered fishing boats on the dam- - -gH
MAIL CALL
BERLIN, Franz DOB: 1939, RA17534092, E5, 98J, Det 4, 4-1 & 4-4, 62, (Peg), 300 Arundel Beach Rd., Saverna Park, MD 21146, 410-544-4833, warbi@mailstation.com. Franz saw the ASA Turkey reunion announcement in the American Legion Magazine and called me on 4 May 2003. Franz enlisted in the ASA in 1958 and retired as a E7 in 1978 with 20 years and 15 days active duty. I will await the BIO of Franz Berlin.
ERICKSON, Ron DOB 1940 E4 059 Det 27, MY61-DE62, (Cathy), 17204 E 37th Terrace, Independence, MO 64055, 816-373-3349, rke3349@cs.com. Hello from Missouri, and we made it without any harm in the tornado weekend but it was only a few miles away. We are getting real close to time for flight and room reservations but was hoping you may have somewhat of a schedule of events with dates and approx times of activities during the two or three days. This would help me make sure we will be there at the proper time. I'll look for your response before we commit to flights and rooms but want to make them asap. thanks Ron from KC
GANZ, John R., (Jack), DOB: 1935, RA16451881, E5, Det 4, MR-JN56, (Pat), 11804 Hillcrest Dr., Lemont, IL 60439 630-257-2714, bigbuff50@aol.com. I contacted Jack Ganz on 6 May 2003. Jack was sent to Ft Devens where his records got lost and he stayed there in limbo for 14 weeks. He was already a skilled typist and was sent to ASA Hqs in Frankfurt. He was with the 8620th DU (709th MP Bn) in Frankfurt when he got orders for assignment to Sinop where he and a few others were sent to set up the radio station and some antenna's.Jack was one of the fortunate ones who was on the 'hill only a few months (March-June). Jack remembers only Cpt William H. Landers, SFC Q.B. Thornton and ? Scott from his short stay at Sinop. Jack went into the construction business and has been retired since 1995.
GOSS, Norris L (Buck) DOB: 1933, RA24784643, E5, 1709, Det 4, DE56-MR58, (Jane Eliz- dec), 12421 Bears Den Ct., Jacksonville FL 32258 904-262-5081, buckgo@earthlink.net - Elder: Thanks so much for the e-mail with the most comprehensive historical explanation as to how the ASA came to be on the hill above Sinop and the first hand comments of some of the guys who served there in the early days. Phil Hotton's comments places Jim Julius and me there while housed in the hotel downtown. That is not the case. Both Julius and I arrived in December, 1956, shortly after the unit had moved to the hill. The permanent buildings at that time were the station, mess hall, motor pool, NCO club and a BOQ (the nicest building there). All EM lived in Quonset huts. We ate lots of mutton and I hate it to this day. I remember the mess hall received a ship-ment of canned whole milk in February of '57. It had been so long since I had had milk I drank too much and got sick from it. I found some old black and white photos but could not scan them on my old scanner. As I related to you in our phone conversation I was on the hill at Sinop for only about six months. Captain Dow needed an enlisted man to act as liaison support (sort incoming mail, bag it, transport it to and load it on the plane). Of course it involved more than mail. He selected me and, since it required me to move to Ankara where I could have my young wife join me, I jumped at the chance. I hope this information proves useful to you and to all former ASA'ers who view it. I considered most of the men I served with in the ASA to be a cut above and am still of that opinion. Thanks again for your message and your efforts to regenerate ancient memories for us all. Buck
GROLEMUND, Larry, E4, 059, Det 4, 63-64, lag7100@hotmail.com. Merhaba Obey, I am interested in going to the Reunion in PA. and want to know if some of the people stationed in 63-64 might be going. I also tried to download memory book 2001 and was unsuccessful. Any reply would be helpful... Thanks Larry
GROS, Morris R., S2, Det 4, DE74-SE75, 4225 S Ridgelane St., Marrero, LA 70072, 504-348-7449, jeacom@bellsouth.net
HARTRANFT, Bill E3-E5 058 Det 27, 18OC62-27JL64, (Sheila), 69 Manor Ave., Oaklyn, NJ 08107, 856-858-6756, wdhartranft1@comcast.net Will be heading to Emporium the day after Mother's Day for 4 days of fun and reunion with some of my old partners. Any chance of seeing you? wdh [
HEER, Michael DOB: 1943, E3-E4 059 Det 27, DE62-AP64, (Candace), 2409 Timberlake Ave., High Point, NC 27265, 336-883-4974, mheer@inteltech.com A point to note: These news letters are being scanned and all the info is available via google by entering the phone numbers you list. Not so good. [Thanks Mike for your concern about identity theft. It is a problem that we all deal with on a daily basis. As the editor of the DOOL my in-box is filled with SPAM every day, regardless of the precautions that my ISP provides for me. We all have to keep a close eye on our financial transactions See my disclaimer comments above].
HIGGEN, Howard S., DOB: 1945, RA198....., E3-E4, 059, Det 4, JA66-JA67, (Sue), 10834 Forest Ave., South Seattle, WA 98178, 206-772-4401, hshiggen@attbi.com (cable) Contacted on 6 May 2003. Howard Higgen and his entire 059 class were sent to Sinop and the class was transported to Sinop in a army bus. He and Bob Oster took a 14 day leave to Germany. It took them 2 days to get to/from Istanbul and the 10 days were in Germany. Howard promised to send me his BIO and photo's.
HOTTON, Phil E3-E4 204 Det 4, AP55-MR56, 4745 Cardinal Dr., Salisbury, MD 21804, 410-742-1639,
photton@hotmail.com. Hello again, Ol' Phil Hotton here. Thanks for sending a copy of the Sinop anthology to me. It validated some things which I was aware of but not entirely sure. Also filled in some gaps which I've wondered about. By the way the "genuine" G.I. cook mentioned in one of the memories was named Rodriguez. He replaced the "slosh" who was there when I arrived in Sinop. Rodriguez and I hung around together quite often and I have several black and white snapshots of him, me and Nazmi the barber, alone and together, strolling around town on a mutual day off. I would love a hard copy of your missive but the library whose computer I use doesn't make it easy for me to get. Best regards, Phil
P.S. Is Elder your name or title? How would you like to be referred to?
JULIUS, Jim, DOB: 1935, RA15539753, E3-E4, 981, Det 4, 29DE56-FE57, (Olga), 302 Canton St., Fitchburg, MA 01420, 978-345-1786, no e-mail. Contacted on 8 May 2003. Very enthusiastic about his Tour of Duty at Sinop, Enlisted in the ASA at Cleveland, OH. Took basic training at Ft. Carson, CO., then completed the cryptanalysis course (981) at Ft. Devens before assignment to Det 4. Remembers the 700 mile trip to Sinop in a bus with 40 other ASA'ers. Later drove ICKY BACHUK's to and from Ankara and Sinop and got to know the scenery quite well. Remembers living in a tent, then moving into a 4-man Jamesway Hut. Remembers the post mascot - GIMP. Remembers the dog that he named Snoopy. It was given to him by the Turk Lieutenant in charge of the Turk Unit that provided assistance in guarding the Sinop garrison. Jim later gave Snoopy back to the LT. Other vet's that he remembers: Maj Clark, Captain Allison (a WWII Vet that was well liked by everyone), M/Sgt Benton (the senior NCO on the hill), John Sorge from NYC., Leo Diehl from Georgia, Don Lipscomb, Charlie Covello and Buck and Jane Goss. Said that the Major (Clark?) ordered that the DOGS be removed from the post and that that caused a major flap. Not sure if his memory remembers the incident correctly, but that a GI named Martin from the Motor Pool was to be the exterminater of the dogs. He believes that Charlie Covello got into a heated argument with Martin and ended up beating him to a pulp with his fists, but can't remember if Covello was punished for the ruckus that he caused. Remembers the little skinny runt of a Sergeant named Jack Dunlap who was there during his tour. Later in 1963 Jim Julius was scanning the pages of a Argosy magazine and came across a full page photo of a spy. He immediately recognized the person as Jack Dunlap and then read the article about Dunlap's spying and subsequent suicide. Jim worked his MOS for a while, then was assigned as a truck driver and gopher. Hauled a lot of water to the base with SP4 Jack Brill who was from Teaneck, NJ. After the ASA Jim returned to Fitchburg, MA and worked in the papermill there until retiring in 1997. Jim is a avid hunter and was known to have shot quite a few birds on the 'hill' who flew in from the Black Sea. His retirement years are spent hunting and being a Taxidermist. Hopes to attend the 2003 reunion and renew old friendships with ex-Sinopers
KALLENBORN, Vernon E3 981 RA 15538678 Det 4, 2MY56-57, 10979 Paddock Dr., Walton, KY 41094, 859-485-1612, vernkall@northernky.net - I received your info and appreciate it.
ROSE, Llewellyn P (Pat) 02 AP55-MY56, (Anne), PO Box 393, Junction, TX 76849, 915-446-2252, w5ozi@ktc.com. It was not my intention to be in ASA. It was an accident, I guess one could say. I was a Signal Corps 1st Lt., fairly proficient in communications/electronics, and was assigned to Turkey, as a "Radar Officer". I didn't know a damn thing about radar, but after getting to Ankara in April 1955 and hanging around there for what seemed like ages, I finally got sent to Samsun, and then Sinop as the OIC of that detachment. Until I got there I had absolutely no idea of what we were doing up there. I remember that there were about a dozen guys and we had leased the Sinop Palas Hotel for our quarters, plus I believe there was another house that some of the men leased for their quarters.
It didn't take long to find out what the job was.....entirely ELINT at that time, and it was a blast. Toward the end of my tour in late 1955 or early 1956 we unpacked some airborne X-band receiving equipment and succeeded in making some of what I believe were the first intercepts and recordings of Soviet airborne conical scan signals in X-band. That, I believe, was the reason for the subsequent intense and rapid escalation of the Sinop site. Sometime during my tour in Sinop, ASA took over the mission from the Signal Corps. I later moved to Germany with ASA and later to an ASA battalion at Camp Wolters, Texas. Following that assignment, I went back to more typical Signal Corps assignments, but the "electronic warfare" experience stuck to me, and I had several assignments in that field. After Viet Nam, where I commanded a Corps Signal Battalion, a tour at the Pentagon and later my final tour in London, I retired as a Colonel in 1976. You will have to forgive me because I am a University of Texas "T-sipper", which is a big problem here in Junction with its strong Aggie following - still, they do tolerate me. I have a son who lives in Dallas, and we visit now and then. Maybe I will have the chance to visit with you and the other ASA'ers sometime.
= = = = = = = = = End of Newsletter = = = = = =